Volkswagen has a new entry in the family market in the shape of the new Tiguan Allspace. It has a longer wheelbase than the existing Tiguan and comes with a choice of five or seven seats. It also has a Polo that has increased dramatically in size.
Most people don't actually need seven seats in a family car but a lot of people like to have the option when the combination of children and friends presents the occasional challenge. And there is not a great choice of seven-seat cars on the market.
This probably explains why the new bigger Volkswagen Tiguan, the Allspace, comes with a choice of five or seven seats. The logic is that some people need more boot space than the standard Tiguan offers and some people want a bigger seven-seat option. You will have to pay more for the extras seats but, at €770, it is a reasonably priced option and one that meets the needs of practically everyone.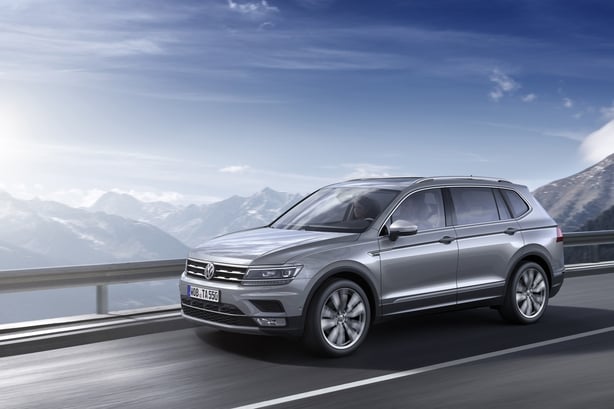 The bigger Tiguan starts at €34,050 for the entry-level version with five seats and a 1.4 turbo and supercharged petrol engine and then moves up for eleven other versions - all with 2.0-litre diesel engines and a choice of manual or automatic gearboxes and different power outputs and specification. You then add the €770 for the seven-seat option.
Interestingly, the 1.4 petrol and the 2.0-litre diesel engines both have exactly the same power output. All-wheel drive and automatic gearboxes are standard in the more expensive versions and even the basic versions can tow loads of up to 2,200 KG, increasing to 2,500 KG for some of the all-wheel driver versions.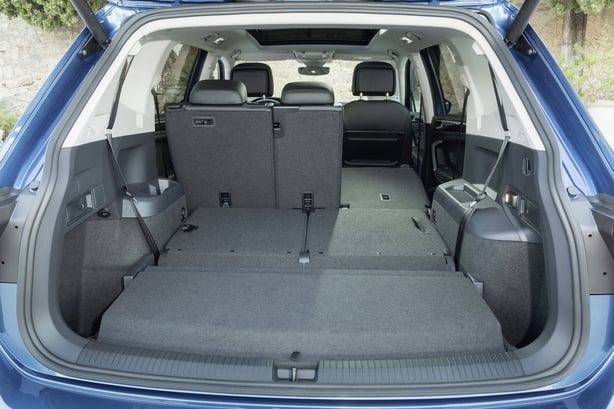 With five seats up the boot capacity of the five-seater is a whopping 760 litres and with all seats down it practically becomes a commercial van. With seven-seats up then the boot space is far more limited but they can be flipped down when not in use.
The Tiguan is one of the smartest looking SUV's around and its styling is allowing it to age well. It also drives very well and the bigger versions are likely to allow it to gain even more popularity.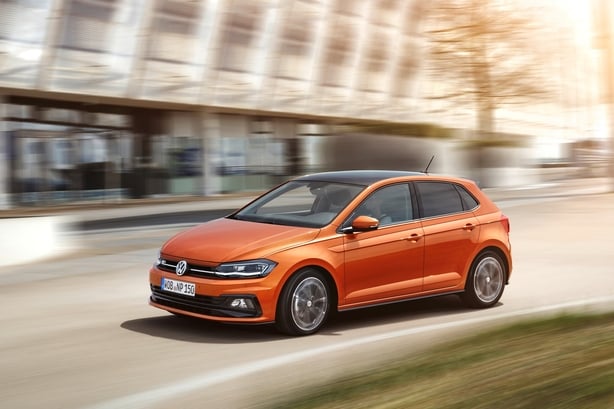 Smaller cars have been getting bigger and better in recent years and VW's new Polo is certainly an example of how small does not have to mean cramped.
Looking at the new Polo one is struck by the fact that the car is as big as a Golf was a few short years ago. It is now 81 mm longer and has an extra 71 litres of luggage space.
It only comes as a five-door model and its engine line-up starts with a 1.0 litre petrol engine with a 65 horse power engine. It costs €16,795. There are then eight other options with different engine capacities and specification levels.
At the moment, VW is offering a launch package for the Polo that includes air conditioning, cruise control and proactive passenger protection for €800 over the entr-ylevel price.