Motoring writer and broadcaster, Jeremy Clarkson, says he recently drove a self-driving car that twice made a "huge mistake, which could have resulted in death".
'I drove a car the other day which has a claim of autonomous capability and twice in the space of 50 miles on the M4 it made a mistake, a huge mistake, which could have resulted in death'
'We have to be very careful legally, so I'm not going to say which one.'
Writing in the Sunday Times about the self-driving technology that is coming fast in the motor industry, he said: "For now, we're miles away from it."
Britain is planning to allow testing of autonomous cars in the UK for the first time.
Mr Clarkson wrote: "You drive one of your driverless cars over the Death Road in Bolivia and I'll buy one.

"Sit there with your hands folded and let it drive you up there, then squeeze past a lorry with half the tyre hanging over a 1,000ft drop while the car drives itself. Fine, I'll buy into it."
The motor industry and technology companies have been investing billions of Euros in the development of autonomous cars. Tesla and Google are among the world leaders in the development but mainstream car companies like Audi are also well advanced with their autonomous programmes. At the moment, lower levels of autonomous driving - such as emergency braking - are widely available but the Holy Grail for many companies is a car that can drive itself completely itself without any involvement by the driver, except in an emergency situation.
Reuters reports that British finance minister, Philip Hammond's, budget statement this week will include measures to encourage the development of driverless and electric cars, artificial intelligence and telecommunications.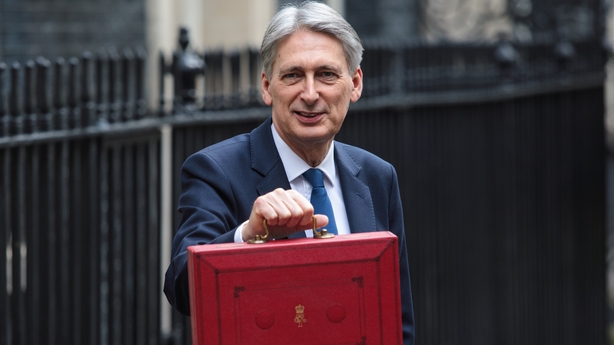 Chancellor Philip Hammond is expected to allow for testing of self-driving cars in the UK.
"Measures to drive technological improvements would chime with his desire to improve UK productivity, which is growing very slowly, and create high quality jobs.
The finance ministry said Hammond would announce regulatory changes to the driverless car industry so that developers could apply to test their vehicles on UK roads without a human operator for the first time. He wants fully self-driving cars to be on UK roads in as little as three years.
The ministry said a new 400 million pound ($530 million) Charging Infrastructure Investment Fund would also be created, improving access to finance for businesses to develop charge points across the UK. Also 100 million pounds would be provided in grants to help people buy battery-electric vehicles".