New BMW models are coming thick and fast but the X2 is worth a close look. It won't be here until early next but the order book is opening soon.
BMW was among the first to deliver on a compact SUV that had road presence when it launched the X1. It's not that it was an exciting car but it had good dimensions and made the crossover from car to smaller SUV seamless but interesting. BMW is now about to launch the X2 - a car that capitalises on the success of the X3 and X5 SUV's but is a smaller and more svelte version of either. It's also a further development of the 2 Series, which has proven popular. This latest X will initially come with four wheel drive as standard as well as hill descent control.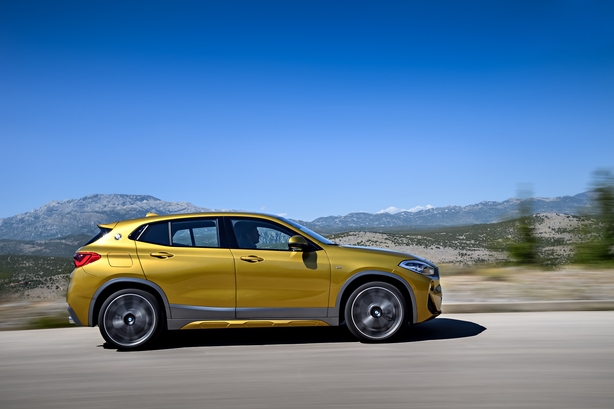 The X2 can be individually tuned by the driver.
The X2 on sale here in the first few months of next year with a starting price of €50,320. Orders are being taken from next month on. Designers say the car has been designed to combine coupe features with the core of an X model. Initially there will be one engine choice - a 2.0 litre diesel - with later options of a a 1.8 diesel and a 2.0 litre petrol. The standard SE version will also be joined by a Sport, M Sport and M Sport X versions. Various driving modes can be selected from Eco to Comfort to Sport.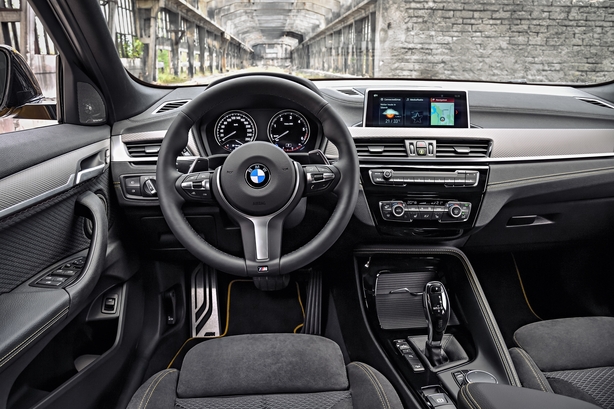 The instrument panel has contrast stitching as standard - something other manufacturers could note in terms of lifting their interiors.
The boot is a generous 470 litres. A 6.5 inch touch screen with satellite navigation is standard across the range.