Officers from West Yorkshire's Road Policing unit spotted the car - a white Lamborghini Huracan that costs almost €180,00 - while on patrol in Bingley, West Yorkshire. It was bedecked with pink wedding ribbon but closer examination revealed the car had no insurance. Instead of the car continuing its previously uneventful journey, it was immediately impounded.
A tweet from the traffic police said the officer had said to the groom: "Happy Wedding Day. Can I have the keys, please ?" Note the hashtag#Lamboseizey.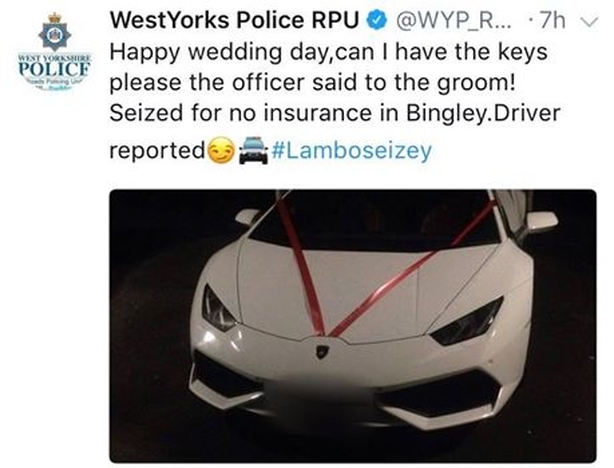 It's not clear how the evening went afterwards but it will take a hefty fee and proof of insurance to get the supercar back - not to mention the fine and the penalty points !