Electric company car drivers are to get a tax break under new measures announced this afternoon by the Minister for Finance. The measures will see a zero rate of benefit in kind tax applied to electric vehicles used for business. Hybrids are not included.
The move to give some electric car buyers another tax break was not unexpected, given the drift away from diesel cars after the German "Dieselgate" scandal and the drive to move towards cleaner and greener motoring.
Under the new measures, people who have electric cars provided for their work will not have to pay benefit in kind. Business drivers account for millions of kilometres driven every year and more companies are now more likely to embrace electric cars because employees will no longer have to pay tax on that mileage as they enjoy the use of the car for their private motoring.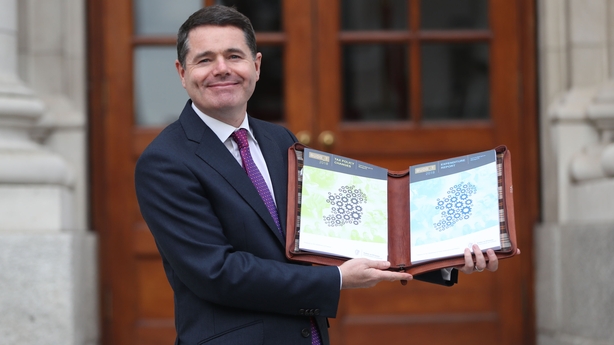 Minister Donohue said: "In addition to the VRT relief to a maximum of €5,000 and the SEAI grant of up to €5,000 already in place, to further incentivise the take-up of electric vehicles, I propose to introduce a 0 per cent rate of BIK in 2018. This will be introduced for a period of one year to allow time for a comprehensive review of BIK on motor vehicles, which will inform decisions for the next Budget". This indicates that further measures may be introduced to cover hybrid vehicles - that use a combination of an electric motors and a petrol or diesel engine - in the future.
The Revenue Commissioners say you may supply your employee with a company car for private use as a benefit in kind. "If you do they must pay Pay As You Earn (PAYE), Pay Related Social Insurance (PRSI) and Universal Social Charge (USC) on this benefit. The benefit is calculated using the cash equivalent of the company car".
Revenue defines BIK as "a benefit in kind is any non-cash benefit of monetary value that you provide for your employee.
These benefits can also be referred to as notional pay, fringe benefits or perks.
The benefits have monetary value, so they must be treated as taxable income.
If your employee's total income, including benefits, is more than €1,905 they must pay tax on their benefits. Income from a previous job is not counted towards the €1,905 limit.
Your employee may have worked for a number of businesses under one parent company. If this is the case, their combined income from these jobs is measured against the €1,905 limit.
If you give a benefit to an employee's husband, wife, civil partner, family members, dependents or guest, they must pay tax on it.
A company director must pay tax on any benefit in kind, regardless of their total income".
Calculating the cash equivalent of company cars
The measures state: "If you provide a car as a benefit in kind, the value of the benefit is the Original Market Value (OMV) of the car. This is the cost of the car when brand new.
To calculate the cash equivalent of company cars you apply a percentage to the OMV of the vehicle you provide. This percentage is based on the annual kilometres driven by your employee. Any amount the employee pays you towards the running costs of the car will reduce the cash equivalent.
BIK tax rates currently applicable:
Annual Business - Cash Equivalent
Kilometres Driven(% of OMV)
24,000 and below
30%
24,001 to 32,000
24%
32,001 to 40,000
18%
40,001 to 48,000
12%
48,001 and over
6%