Many people are not aware that Volvo is no longer a Swedish company - it's actually owned by a Chinese conglomerate called Geely - but looking at the current range of cars the company is producing makes its ownership merely academic. Academic because the cars rolling off the line are closer in their DNA to original Scandinavian engineering and design than they have been in a very long time.
Some of them may be big - the American market is a huge customer base - to the European eye. The XC 90 - Volvo's biggest global seller is a case in point. Yes, it may have seven seats but I don't personally think it needs to be either the size or weight that it is. It has a huge turning circle that requires a good deal of lining up in tight car parks and its overall weight means the driving experience is dulled. But that's where many Volvo customers and I differ, it seems.
But it's why the XC 60 is a much better choice. It may not have the seven seats but neither does it have the footprint. Unlike the 90, I found the 60 to be agile, surefooted and a really pleasant experience to drive. It has a near perfect balance of design and power but it also has an interior that is the embodiment of classic Scandinavian design - and we are not talking about Ikea here.
The car may be crammed with new technology but the cabin is almost like a destination in itself. Like Orrefors glass, there is'nt a single element of the design that is merely adornment - everything comes together to create a wholistic experience. The 90 also benefits from this attention to detail but does not have the same driving dynamics.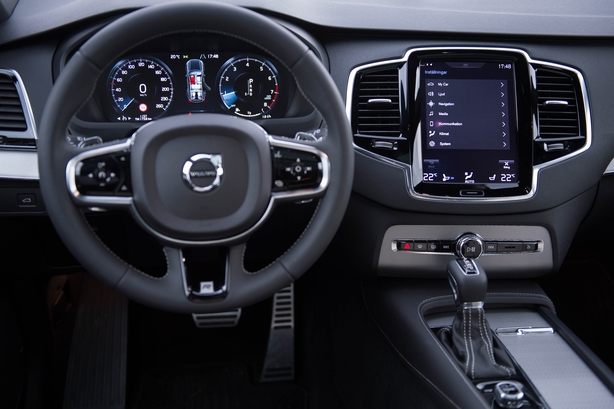 The interior combines practicality with edgy styling.
Both cars have a large infotainment screen system that has been the subject of previous criticism because of bugs but the latest system seems to have been de-bugged efficiently. There were no issues in either model.
There are, of course, synthetic materials but the overall interior finish is polished, precise and elegant. There's no room for clutter and while the range of information and controls is extensive everything can be accessed and controlled with ease. The screen has swipe and scroll features that are best kept to a minimum when driving but don't up too much time programming.
Seats are a big plus. Up-front they are shaped and sculpted - perhaps not to everyone's liking - but very supportive and in tune with that cockpit experience of sparer design.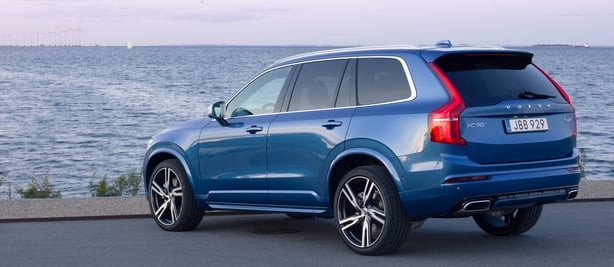 The XC90 is a bigger and less adaptable car than the XC60.
Volvo goes electric in a couple of years time so in the meantime the options are diesel engines - 2.0 litres in capacity. The 90 does struggle a but but then it's a 2.3 tonne car. It's ok around the city and tends to lumber until you accelerate but the more nimble 60 is an accommodating all 'rounder. And despite the fact that the 60 had full-time four wheel drive you I did'nt have that sensation of lugging around the all wheel drive underpinnings and weight. However, both cars were economical - the 90 averaged 7.6 litres of fuel per 100 kilometres and the 60 came in at around 6.7 in the city and returned 6.2 on a longer journey.
When it comes to safety there is, as you would expect, a premium level of attention with Volvo. However, you will have to drill down into the standard equipment list and the options list to see exactly what you are getting. For example, quite a few safety features that were previously limited in cars other than Volvo are now standard on those cars. So, you may get leather upholstery as standard on the XC but the very useful 360 degree parking camera system is extra. Having said that, both cars were well equipped with plenty of collision avoidance technology and a momentary lapse in concentration gave me the full emergency braking and seat-belt tensioning experience. Unnerving but very reassuring.
These cars don't come cheap - the XC 60 I drove came in at €66,950 and the XC 90 at €75,387. I'd need an awful lot of persuasion to go the extra distance in terms of the 90, which is both too big and too akward looking for my liking and not as elegant a presence on the road as the 60. What;s on the inside, however, is the big draw of both. And both cars are true SUV's, which is more than can be said for some of their competitors.