Mercedes in Ireland is now trying to price its second-hand cars to within five per cent of the price for which one can be bought and imported from the UK. Imports of cars - mostly from Britain and Northern Ireland - have already passed the 65,000 mark and the figure will rise even further, putting further pressure on Irish dealers trying to sell second-hand cars.
Mercedes' MD in Ireland, Ciaran Allen, says the company is trying to get its second-hand cars within five per cent of the price for which one can be imported and VRT paid in the Republic. "When Sterling moves, we have to compete with that. We check import prices every week", he told RTE Motors.
Mercedes has been moving towards providing better levels of standard equipment on its models and has been competing aggressively on price. The company is also pursuing a younger customer profile with AMG sports packages being offered at much lower prices than previously. Sales growth has been in the order of 36 per cent on average over the past four years.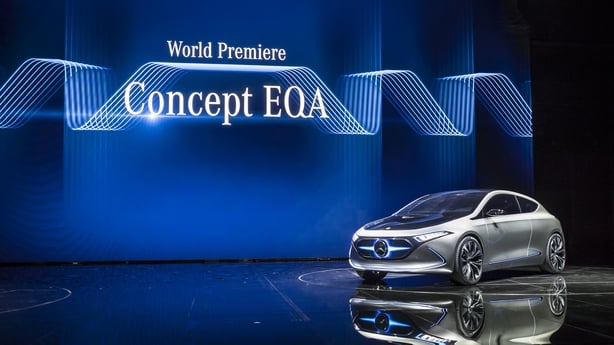 By 2019 the company plans to have 11 electric and hybrid models. 
Mercedes is also well advanced with its plans for electric motoring and the company will have an electric option on all its models by 2019. The company's EQ brand will have 10 new electric models by 2023. It has already invested in developing an electric engine with a 1000 horse power output.