An EU consultation on insurance cover for farm vehicles, such as quad bikes, used on private land has raised questions about whether some accidents will be covered by insurance. The insurance industry has advised farmers to check their liability cover. 
The consultation, for which the EU is seeking the views of the European insurance industry and member states, arises from a case in which a Slovenian man was injured in a farm accident. He was knocked off a ladder by a trailer being reversed. The case ended up before the European court of Justice, which ruled that a vehicle being used for the purpose for which it was designed should have third party insurance cover, even if it was being used on private land. 
The decision by the European Court of Justice has raised the prospect of motor insurance having to cover accidents on private land and not just accidents arising from the use of vehicles in a public place, as is the current case in Ireland. As well as complicating efforts to tackle uninsured driving, any extension of cover to private land could increase the cost of claims in motor insurance which Insurance Ireland has been working to reduce with the Government and other stakeholders through the Cost of Insurance Working Group. Insurance Ireland supports the efforts being made through the European Commission's Motor Insurance Directive to clarify that compulsory motor insurance only applies to vehicles when in traffic and looks forward to early action on behalf of the EU to remedy this anomaly. - Insurance Ireland.
The case raises questions about the distinction between normal road use insurance and use on private land, where a separate policy is not normally required. So the question arises as to what cover a quad bike, for example, would need because it is not normally used on public roads. Road traffic regulations only apply to public places and roads and not private land.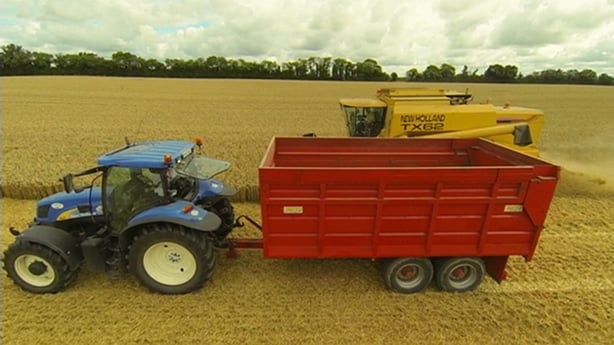 Farmers need to check insurance cover for accidents on private land.
Insurance Ireland is awaiting the results of the Commission consultation and says the current insurance situation applies until there is some concrete change in legislation. It says all vehicles being used on a public road need to be taxed and insured but vehicles used on farm and private land should be covered by a farmer's liability cover for their farm. 
This means that a farmer should not assume that because a vehicle - such as a quad bike or a tractor that is not used on the road - is covered. An Insurance Ireland spokesman told RTE Motors advised that farmers check with their insurance provider that incidents involving unregistered vehicles - or those used only on the farm - are covered by their farm liability insurance.
Patrona Underwriting, an Irish insurance underwriter issued the following advisory after the European Court of Justice ruling:
"This judgement clarified that motor insurance policies must cover accidents on private land. This effectively means that insurance policies which differentiate between private property and land to which the public has access are out of date.  
Until now, Irish law required that motor insurance policies cover the use of motor vehicles (defined as mechanically propelled vehicles intended or adapted for use on roads) on 'a road or other public place'. There may have been some ambiguity around what constituted a public place but this ruling effectively establishes that the location of an accident is irrelevant. Compulsory third party motor insurance has to cover any accident caused in the use of a vehicle that is 'consistent with the normal function' of that vehicle.
Ireland must comply with this ruling and so motor insurance should be in place for motor vehicles irrespective of whether an accident occurs in a public or private place. The Department of Transport is said to be examining the implications of the judgement for Ireland which are likely to include amendments to the Road Traffic Acts.
Irish nationals who have vehicles used in what was formally deemed not to be a public place, for example, private farmland, private land at residences, private yards or private car parks, warehousing sites, construction sites, should now arrange appropriate Road Traffic Act cover for such vehicles.The vehicle list (though not exhaustive) includes fork lift/pallet trucks, shunting trucks, special-types vehicles, farming/power generating implements with trailers, motorised lawnmowers and quads. Patrona Underwriting Ltd is notifying its broker panel of this important change."