Volkswagen will have three new cars on show in Tullamore - the new Polo, the mid-sized T-Roc SUV and an extended version of the impressive Tiguan, which now gets seven seats for the first time. Initially, the Polo comes with with petrol engines only (another indication of how quickly people are moving away from diesel cars they don't need) with a choice of outputs from 65 to 95 horse power. A 1.6 diesel won't be available until next year.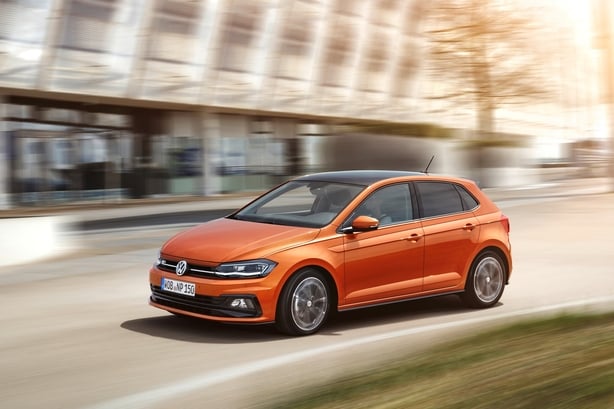 The new Polo is longer and has more luggage space.
The Polo also gets a major increase in space, thanks to the extended wheelbase and luggage space has been increased by 69 litres over that the older model.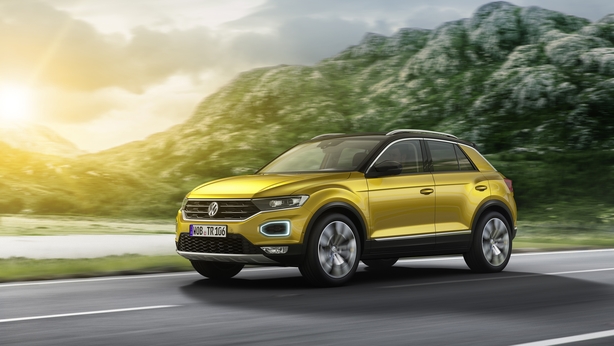 The Volkswagen T-Roc.
The oddly-named T-Roc is a medium-sized SUV. Again petrol will be the first option, with 1.0 and 1.5 litre choices. Diesel versions won't come until 2018. It arrives later this year in time for 2018 registrations.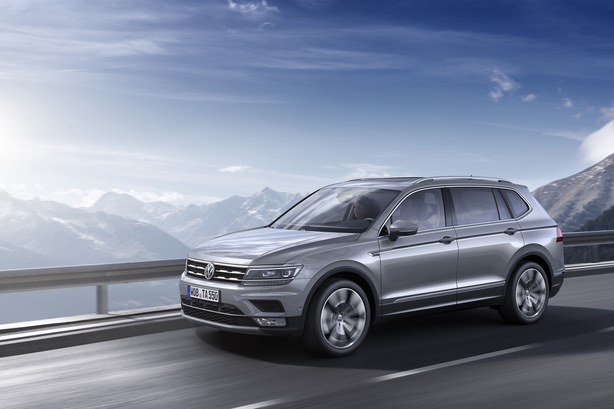 Finally, the very smart Tiguan - perhaps the best medium-sized SUV on the market the moment and the smartest looking too - gets an extra row of seats and offers a mainstream challenge to companies like Citroen, which has capitalised on the demand for seven-seat cars. The Tiguan Allspace will also be on sale in time for 2018 registrations.
Look out also for off-road Volkswagen demos of the 4Motion Tiguan and the Touareg.
 SEAT will also be showing its new smaller SUV, the Arona, which is a sharply-designed compact SUV.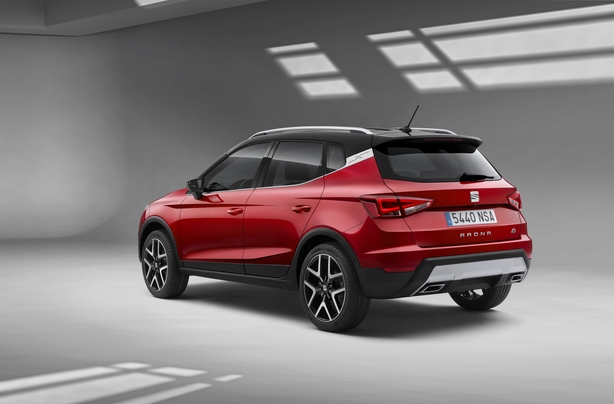 SEAT's smaller SUV, the Arona.
Prices for the Arona start at just under €18,000 but you will have to move up the price range to get distinctive features such as the edgy-looking bigger alloy wheels or keyless entry.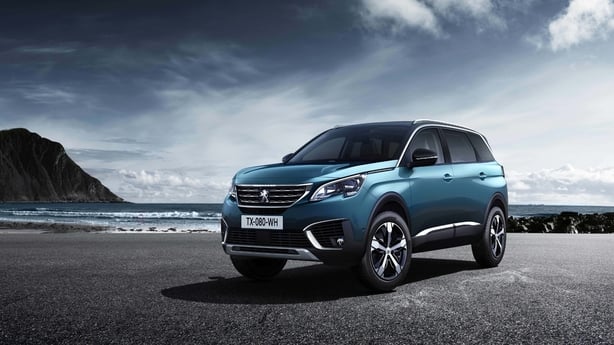 Look out for Peugeot's impressive new 5008.
Two other cars well worth looking out for are the Peugeot 3008 and the 5008 - two of the most impressive looking cars to come from Peugeot in a very long time.