Volkswagen follows Mercedes and BMW in offering the latest cash incentives to get drivers out of older diesel cars and into cleaner cars. The move follows the "Dieselgate" scandal and threats by several cities - even in Germany - to ban diesel cars. The industry - currently producing a vast number of cleaner and newer diesel models - is also trying to fend off a public backlash against all diesels that it intends to keep selling.
The new cash incentives are aimed at owners who have cars classified as pre-Euro 5 models - cars that were sold until 2009 or, in some cases, 2010. The Euro standard is the emissions limit set for diesel engines and the current level is 6 - the most stringent yet.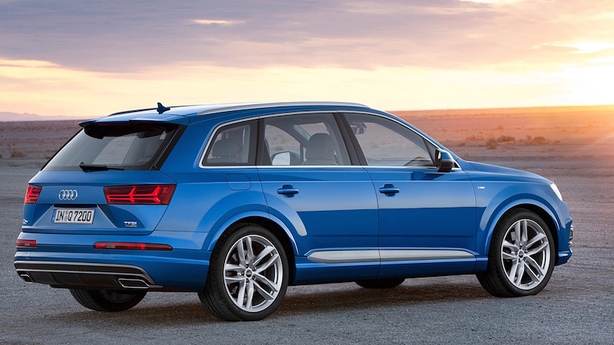 Even the Audi Q 7 is covered by the scrappage incentive scheme.
All cars produced by the Volkswagen Group - Audi, Seat, Skoda and Volkswagen - are covered by the new incentives, which range from €800 to €6,500. The incentives cover new petrol, diesel, electric and plug-in electric cars. In the case of the eGolf electric, which has a claimed range of 300 KM, the offer amounts to €14,000 off the €33,000 price when the cash incentive is added to the sustainable energy grant avaliable in Ireland.
VW commercial vehicles are also covered by the deal.
Here is a complete list of the incentives being offered on Vokswagen, Audi, Seat and Skoda cars and commercial vehicles. All cars for being considered for the scheme must have been sold by 2010 at the latest and be owned by the customer for at least six months.
Here are the latest details of the cash incentives being offered by on various models from Vokswagen. Audi, SEAT and Skoda.