As back to school time approaches, it might be time to think of changing the family car. Our Motoring Editor, Donal Byrne, tells you what you need to know before you make your choice and has plenty of advice and recommendations. Listen to the full podcast above.
Families, like cars, come in all sorts of shapes and sizes, so choosing a family car requires some careful planning. It's worth it though, as you can avoid making some mistakes made by people whose desire to find a practical choice for family motoring is often made either in a hurry or on the assumption that a bigger car is necessity.
People often ask me to recommend the best family car, and the answer I usually give is that the best choice is the one that fits your family best. And that is determined by budget, how many child seats you need, how much boot space you need, whether petrol or diesel suits your driving pattern, the running costs (fuel, tax and so on), reliability and, very importantly, how practical the choice of car is.
You cannot choose a car until you arrive at a realistic budget. Until you do, don't pass go. If you can afford a new car there are plenty of options. If, on the other hand, you are in the second-hand market you need to set a realistic goal and be prepared to wait until you find the right car for you.
If you are trading in a car, you need to establish its trade-in value against a choice of, say, three cars. And don't be disappointed to discover that what you think your car is worth is not what a dealer thinks its worth. That ten year-old car with a 1.8 or 1.9 engine that you have lovingly cared for in your pre-children days may be worth next to nothing.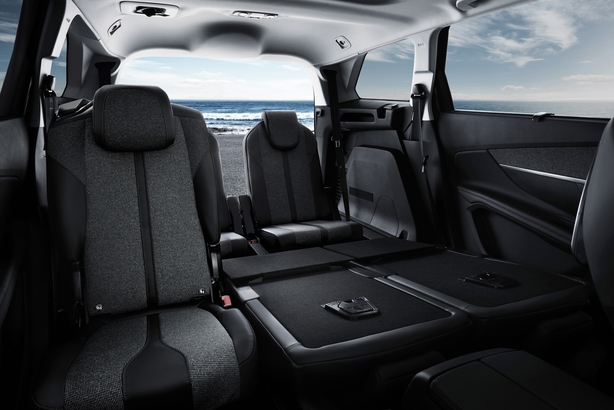 Not that many cars offer the flexibility of accommodating three child seats (two and a half in the rear is the usual layout - that is two child seats and a smaller booster type). As children generally tend to come in different sizes you will need to consider whether you need three full sized car seats in the back and for how long you will need them?
For example, one child may have outgrown the full-sized seat in a few months, so it might be better to wait to change. You will almost certainly end up with a very different car than the one you might be thinking of right now. 
DO'S AND DONT'S OF BUYING A FAMILY CAR:
Do establish before buying exactly what suits your family - one size does not fit all.
Do bring your car seats and children along when viewing the car to see how the car accommodates both. Remember that as children develop quickly, so too can your needs.
Do take it for a proper test drive. Insist on a fairly long test drive - motorway and local roads - and test it out for parking ease and boot space.
Do check how easy it is to re-configure seating layout. If seats need to be removed to create extra space, how heavy are they or how easy are they to remove?
Do establish whether you need petrol or diesel. If your annual mileage is less than about 25,000 kilometres then think petrol.
Do consider what equipment you need. Extras such as satellite navigation, cruise control and family connectivity functions are not just novelties anymore.
Don't always believe fuel consumption claims from car manufacturers. Check them out online for real-life fuel consumption.
Don't assume the car has a spare wheel. Many are now fitted with tyre repair kits, which can present issues when you have a puncture on a dark night with kids on-board.
Don't think all cars are reliable. Check out whatever car you are looking against online feedback.
Don't rush into personal finance plans - for a new or second-hand car - without knowing exactly what the terms will be at the end of the deal.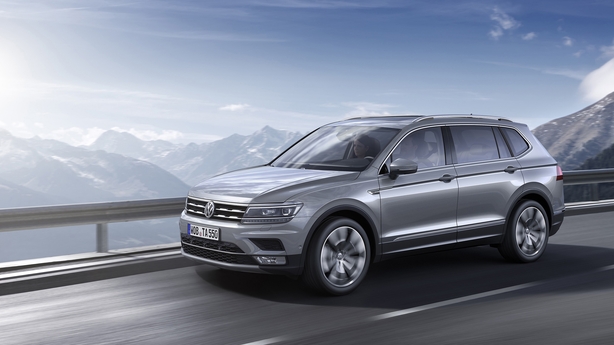 In terms of new cars, I'm going to take a bit of a punt in relation to the new Peugeot 5008. It has only arrived here but if it's is anything like the 3008 (Peugeot have cleverly re-configured these cars and moved away from the 'Barney Bus' big MPV styling to a far more practical and elegant crossover style) it is well worth checking out. The 3008 has also been the most popular car choice this month.
It has seven seats, an excellent interior, practical seat layout, a very good choice of engines and really nice styling. Prices start at €28,745. I also like the Volkswagen Tiguan, which I think is one of the best-value and smartest looking family cars around - prices start at €29,095 - and the slightly more expensive VW Touran is also a good bet.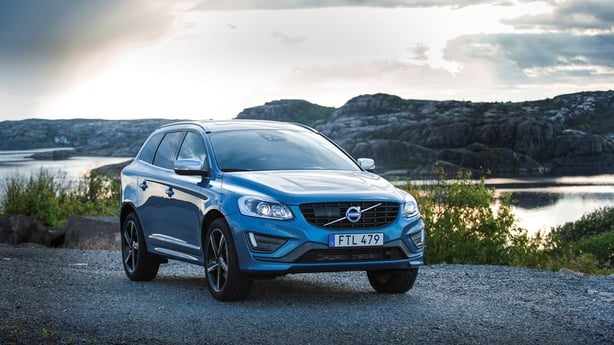 Volvo's  XC 60 and 90 are on the pricier end of the spectrum, but are lovely cars to drive, and Renault fills a key centre ground in the family segment now. 
Skoda's new Kodiaq is a good crossover option, as are crossovers and saloons from Mazda, Nissan, Ford, Opel, Toyota, Hyundai and Kia. Mercedes cars can also be good family options and have become more affordable. 
Things to consider about seven-seaters (cars like the Opel Zafira, Ford S-Max, Citroen C4 Picasso, SEAT Alhambra, Nissan Qashqai +2 and so on) are their footprint and frequency of usage - how often you will actually use seven seats?
I have often found these bigger cars practical, but they can have a big turning circle that makes them plain awkward to park in a shopping centre or manoeuvre in confined spaces. Also, when you are using seven seats, you are sometimes saying goodbye to your boot space. If you think you might use seven seats very occasionally, think again. 
Fuel costs can also be an issue with bigger cars. An example of practical options would be choosing a more compact Ford C-Max - with two and a half seats - instead of the much bigger S-Max, unless you really need that space and can live with the footprint.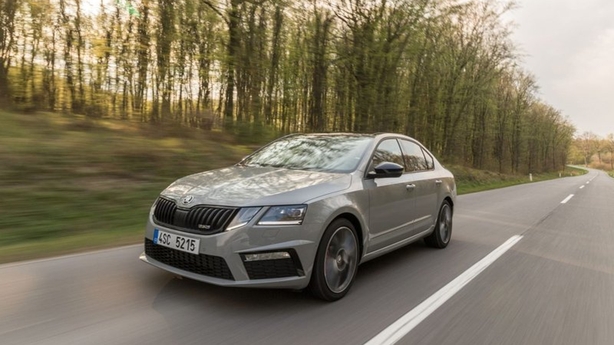 There are more practical alternatives with saloon cars and crossovers. A Skoda Octavia may not be the most exciting car, but it has excellent interior space and a great boot. It is also reliable. Cars like the Kia Optima also have good space and the Hyundai Tucson crossover is a great all 'rounder.
They also carry seven year warranties. Nissan's Qashqai has been consistently popular with families and comes in five and seven-seat versions. Opel's Zafira has always been something of a class leader.
Road Safety Authority advice on types of child car seats:
A properly fitted child restraint system keeps the child in their seat, preventing them from being thrown about inside or being thrown from the vehicle. It also absorbs some of the impact force. This means that your child is much less likely to be killed or injured in a crash.
An appropriate child restraint is one which:
conforms to the UN standard, ECE Regulation 44-03, or a later version of the standard, 44.04, or new i-Size (Regulation 129). Look for the E mark;
is suitable for the child's weight and height;
is correctly fitted according to the manufacturer's instructions.
Child restraints are categorised according to the weight of the children they are suitable for. These weight categories correspond broadly to different age groups, but it is the weight of the child that is most important when deciding what type of child restraint to use.
These categories are often called 'groups' by manufacturers and retailers. There are four main child car seat groups – Groups 0, 1, 2 and 3. However, some child restraint systems are convertible and can be adapted as the child grows. This means that the restraint system could fit into more than one group.
For example, the high back of a Group 2 booster seat might be designed to be removed so that the seat works just as a booster cushion when the child reaches 22kgs (48lbs). This seat, therefore, falls into both Group 2 and Group 3.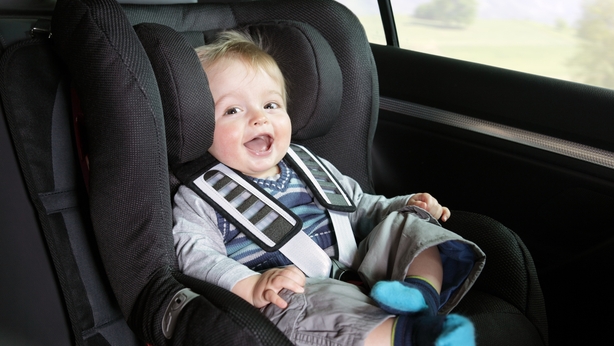 IMPORTANT THINGS TO CONSIDER BEFORE BUYING SECOND-HAND:
Insurance: Make sure you know the cost of insuring a car before you buy it - it could cost you dearly.
Tax: Ensure sure you know what the annual rate of road tax for the car is - don't get stuck with the one car that is more expensive to tax than others in the same price bracket.
Mileage: Calculate the mileage that should be on a car. It should average between 10,000 and 15,000 kilometres a year. If the mileage is too low, then you may have found a car that has had the mileage falsified, known as 'clocking'.
History: Establish as much as a you can about the history of the car. There are a number of companies which, for a small fee (about €35 to check one car and about €65 to check three cars) will be able to tell you whether a car has been written off, or 'clocked' or has money owed on it that you could end up being liable for, among other things you need to know.

A full service history is something to pay special attention to - if genuine, it can mark a car out from many others as one that has been well looked after. There are thousands of cars being imported into Ireland at the moment because of the Sterling advantage, so it's doubly important to ensure you know a car's history in as much as you can. As many as one in three cars for sale has a problem history.
Warranty: Cars like Kia have a seven-year warranty - if you are buying one that still has a valid warranty to run, then you are getting much more than a standard guarantee of perhaps six months.
Know where you are buying from: You would be surprised to discover how many people selling cars would like to meet you at the car park of a shopping centre to discuss a deal. Private sales can be a good option, but not always. But who are you going to go back to in the event of a problem? Also, many private sellers are people disappointed with that a dealer has offered them and have unrealistic expectations of the value of their car. Looking up what a car like your own is selling for at a dealership is not the way to put a correct value on a car.
My own preference is to always go to a dealer affiliated to the Society of the Irish Motor Industry. Private sales can be good, but who are you going to go back to in the event of a problem? Besides, dealers can be far more competitive in many cases, and they are generally happy to offer a three month guarantee on a lower-value car and a six month one on a higher-value car. More importantly, a dealer is anxious to do a deal. The longer a car stays on his forecourt the more it costs him.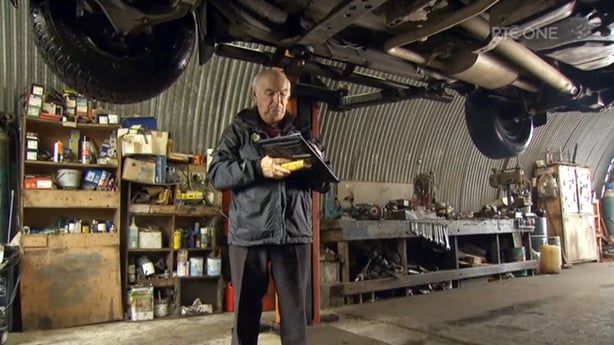 Check out the following advice from the Road Safety Authority on child cars seats here, and check out the following advice from the Competition and Consumer Protection Commission here.