The cost of running an average car is now €10,671, according to the latest AA survey of motoring costs in Ireland. The good news, though, is that the cost has fallen - thanks to a drop in the cost of insurance.
The slight drop - €178.05 - in the average annual running costs is thanks mainly to stable fuel prices and a decrease in insurance premiums, which have fallen by 10.2 per cent.  However, this follows the period between 2014 and 2016 when insurance premiums rose sharply and have remained high, so there is still a significant difference in the price of insurance in 2013 and today.
Diverse costs.
Based on its own figures and statistics from the Central Statistics Office, the survey takes many things into account and includes costs as diverse as the annual cost of a car loan, a driving licence, an NCT charge and garage parking.  
You can subtract whatever charges are featured on the cost table that don't apply to you to calculate what it is costing you to run a car, based on whatever tax band your car falls into. These bands range from the lowest tax band (A) to the highest band (F).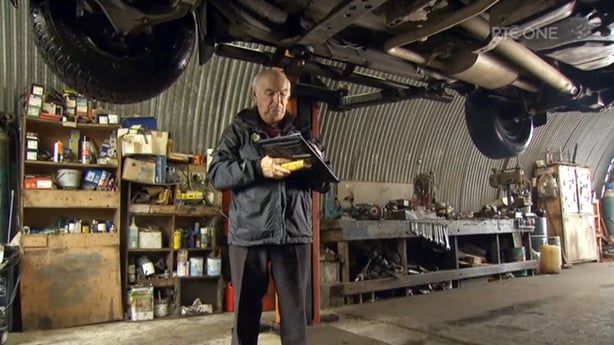 Costs include NCT and maintenance charges.
The fuel calculations are based on a car being driven 16,009 kms per year at a fuel economy rate of 7.53 litres per 100 kms, and using 1204 litres of fuel per annum or 100.33 litres per month.
Basic charges
The basic charges include cost for insurance, tax, fuel, depreciation, loan interest and miscellaneous costs like servicing and tyre replacement. The survey assumes a motorist buys a new car and then keeps it for eight years, so there is a difference in costs for those who do not have finance payments or who change their car more regularly. When it refers to interest on capital, the figure is based on finance repayments or the money you would have earned in interest if you had not bought a car in the first place.  
"The high cost of insurance is still the biggest issue facing motorists" - the AA's, Conor Faughnan.
Faughnan says:  "Rising motor insurance premiums have been the main issue faced by motorists for over two years now, and something which the AA has highlighted to government since the publication of our 5 point plan to tackle rising insurance costs in November 2015. While it appears some progress is being made in this space, in order for the trend to continue into the future and for motorists to ultimately start seeing their premiums drop it's important that government continues to give this issue the attention it deserves."