Other than the fact that such a place exists in Albania, I have no idea of how the name of Skoda's new compact SUV - the Karoq - was arrived at or what sense it makes. Then again, Nissan's decision to name its best-selling Qashqai after a nomadic tribe in South-West Iran did'nt prevent it from becoming the phenomenon that it is and the bizarre nomenclature never seemed to have buyers scratching their heads in puzzlement.
It looks like we will be getting used to the Karoq name fairly quickly because, as the Nissan Qashqai awaits its overdue replacement, Skoda may well be stealing a march on almost the entire motor industry with this car. If the price is right and the first impressions are accurate, the Karoq looks like it will be one of the roomiest compact SUV's around and will have a very large boot too. Add to that a good range of engines and the impressive lines borrowed from the recently-launched, but bigger, Kodiaq (that's an Alaskan bear, by the way) and you have a very attractive option for families and individual drivers alike.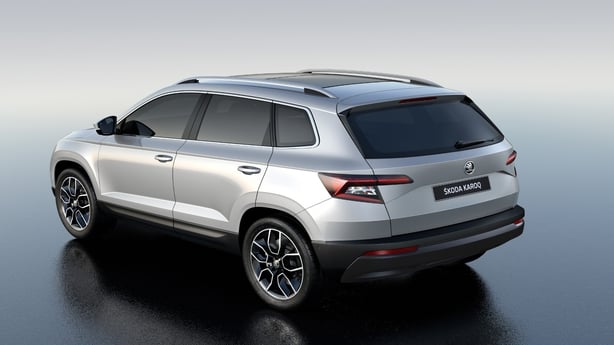 This car may shake up the entire compact SUV market, if the price and the standard equipment levels are attractive enough.
The Karoq replaces the Yeti, which is an idiosyncratic car that I've always been fond of and it has its following. The Karoq will brush away the Yeti's boxy profile and replace it with clean lines and that road presence it takes from the Kodiaq. Crucially though, the new car will be bigger and longer than the one it replaces and that big boot (520 litres with the rear seats up) will trump the Yeti's storage space and that of many competitors'.
We don't have the list of standard equipment on the car, which won't go on sale until January of next year, but the Karoq can be fitted with a full digital instrument panel. 
There will be five engine variants - two petrol and three diesel units, ranging from a 1.0 litre capacity to 2.0 litres.