It used to be a case of a dog being content in a car when its snout was out the window and it could sniff the air. But it seems dogs need more, much more. Having listened to Kennel Club members, over 90 per cent of whom said they wanted a car that was more dog-friendly, designers set about designing a car that certainly seems to fit the bill.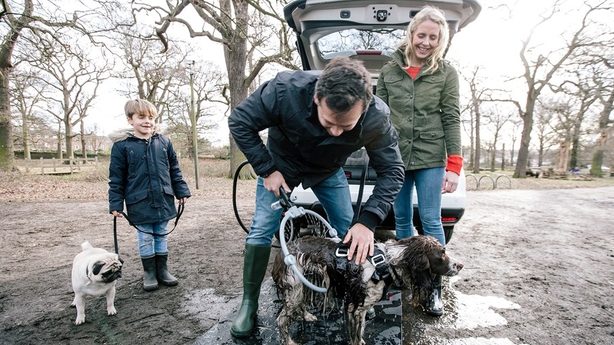 The car even has an on-board dog shower
And the bill includes a treat-dispenser, a shower and hair dryer for those after-walk finishes, a non-spill water bowl, a wipe-clean boot, a luxury bed with a clip-in harness and even a two-way camera and audio link that allows "communication" between dog and driver.
Watch the promotional video for X Trail 4 Dogs