From hybrids to electric vehicles, from impressive executive cars to family cars, it was a year when the motoring landscape changed completely. Our Motoring Editor, Donal Byrne, picks the best and one of the worst of 2016.

In case you haven't noticed, the family and medium-sized cars as we know them are on the way out. Take a car like the Ford Mondeo, for example. It's not going to be around a lot longer. Neither will most of the cars we have become familiar with in the past ten years. And the reason? The so-called crossover. It is a kind of hybrid of styles best embodied in the Nissan Qashqai - the car Nissan thought would shake up the car market a little but soon discovered it was a runaway success. People, they discovered, wanted something different - a car that looked like an SUV but could still be relatively affordable and practical.
At the end of this year, many new cars look like derivatives of Qashqai and the Hyundai Tucson is the best selling car on the market. Better get used to crossovers then.
Here are the top choices of the year.
BEST NEWCOMER (S): There are actually two and both are hybrids. The first is Toyota's new C-HR and the second is the Kia Niro, a car that has put it up to Toyota's established hybrid, the Prius. The C-HR is the car with which Toyota has regained its mojo, of which it never had a great deal anyway. This car is impressive because it combines progressive technology with design flair and although I actually preferred the 1.2 petrol to the more popular hybrid, most people who have ordered for next year have opted for the hybrid,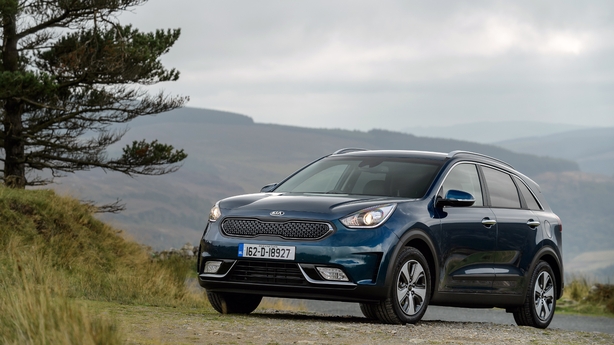 The Kia Niro
The Niro is an impressive arrival from Kia. Its combination of electrical power and a standard petrol engine works very well and presents no fear of range anxiety. It also looks well and has a strong road presence - much more than the Prius has. It has a seven-year warranty, good interior space and the boot does not suffer too much as result of battery size, but it is limited. Overall, it is a very good drive.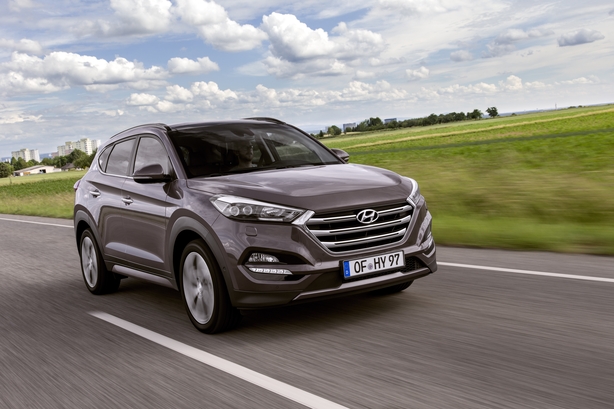 Hyundai Tucson
BEST FAMILY CAR:  
It has to be Hyundai Tucson and not just because over 7,000 buyers this year can't be wrong. In fairness, the Tuscon delivers in almost every respect. It is good value for money, is well equipped for the price and it looks smart. Hyundai has had a remarkably speedy product development programme from the days of the drab Sonata - a car I described as the time as "ineffably boring" - to offering a range that really has something for every lifestyle and choice.
The Tuscon is a lifestyle statement in itself and it's neither flashy nor boring but it does convey a sense of adventure, albeit for grass and gravel conditions than for anything more challenging. It is an ideal all-rounder and welcome improvements to technology, safety standards and interior finish make it a pretty ideal choice.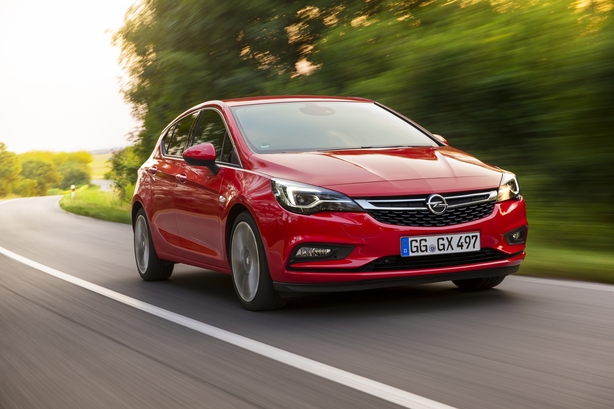 Opel Astra
BEST MEDIUM-SIZED CAR:
The stand-out this year was driving a few versions of the Opel Astra, a car that has improved immeasurably and rescued Opel from some real doldrums of stale design and ageing technology. In fact, the Astra was one of the best drives of the year. It has excellent engines with impressive economy, a really smartly finished interior and a design that suggests Opel really did go back to the drawing board on this one. There is very little not to like about and its technology has moved on apace when compared to several competitors.
The only other car that came near to it this year was the Volvo V40, a compact five-door that made for a very agreeable drive. It does not offer great value for money, but it was a very economical performer on long journeys and offered comfort usually associated with bigger cars.
BEST SMALL CAR: 
My personal choice remain the Volkswagen Up and its Skoda derivative, the Citigo. A three-cylinder engine, five seats, generous interior room, few frills, great economy, good headroom - even for the tall - and a perfect parking length, the car is only let down by a tiny boot area. Otherwise, it's a cheap and cheerful car that does not make big claims for itself but delivers big things in a small package.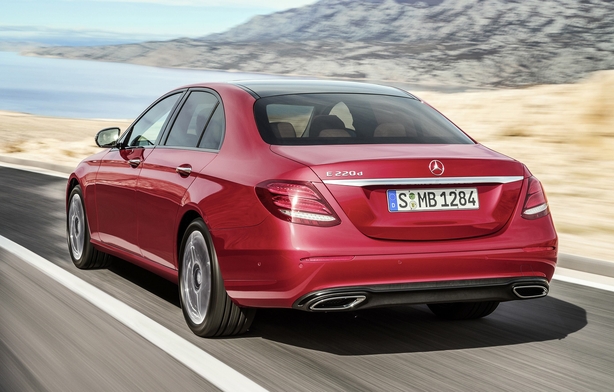 Mercedes E-Class
BEST EXECUTIVE CAR: 
This has to be the new E-Class Mercedes - a car I just didn't want to give back. It has superb styling, a hugely impressive and economical diesel engine and it has lost that clinical and macho interior and exterior styling that Mercedes had veered to in recent years. What is best about it is its quality finish, inside and out. The lines are sleek and the car has a very impressive stance but there is nothing boastful - you could even say it has regained a lost elegance. The interior also suggests these characteristics. In terms of technology, value for money and the level of standard equipment offered, Mercedes is firmly back in the game - a position it had lost in recent years.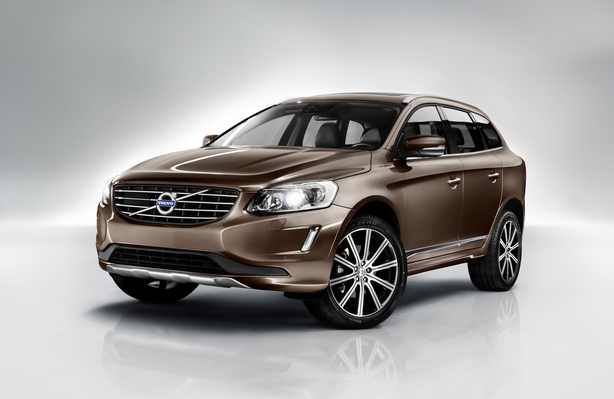 Volvo X60
BEST LARGE SUV:  
The Volvo XC 60 may be a bit of a tank but it's a great car. Roomy, laden with safety features, comfortable to drive, simply and cleverly designed inside and out, the XC 60 delivered on almost everything. The large screen that displays everything you need to know and adjust is as big as an i-Pad and dominates the cabin, but it looks superb. It was ideal on a long-haul and made me re-think, just a little, my attitude to big SUV's.
TURKEY OF THE YEAR:  
I wish car companies would not try to convince themselves that making a car out of a van is a quick way to make money. It isn't when you end up with something like the Citroen Spacetourer - a car (van, actually) that is only suited to taking a rugby team from Donegal to Kerry, economically but not in any degree of comfort.

It has a turning circle so great that you would need an old navigation hand from the Panama Canal beside you to line it up for a parking space and again to get it out. Its handbrake is located so far below that you will need the reach of an orangutan to engage it.  The Spacetourer is big, is ugly and has no form. It feels like a van, it drives like a van, so it is a van. With the seats taken out it is an ideal carrier for a painter and decorator.