New car sales have begun to slow since August but imports of second-hand cars this year have risen by just under 40 per cent. The Brexit issue and its effect on Sterling has had a noticeable effect on imports from the UK, with more and more people bringing in cars from there.
The latest figures are contained in a new study from the Society of the Irish Motor Industry and DoneDeal, which also shows how diesel and petrol have dropped in price, bringing some welcome relief for motorists. However, insurance costs have risen by almost 70 per cent in the last three years. In fact, insurance costs have risen by just over 25 per cent in the past twelve months alone.
The study also reveals that the cost of a new car has dropped by 3.5 per cent in the last year.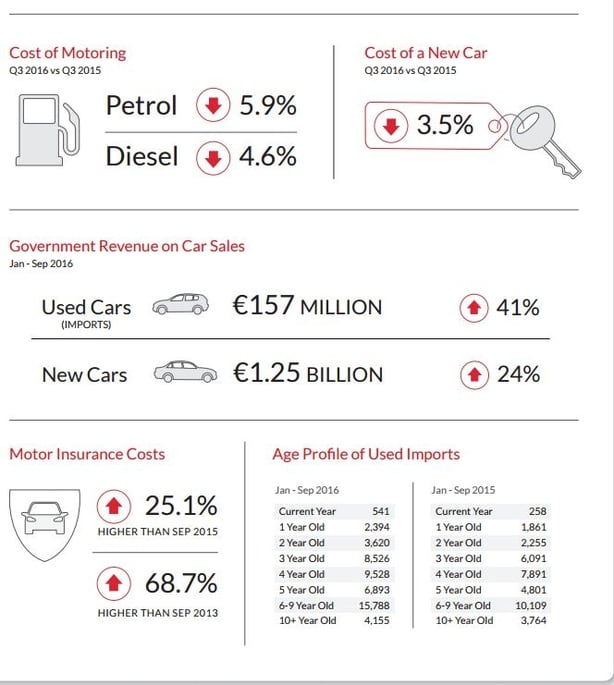 The age profile of used imports from the UK makes clear that most people are importing cars between six and nine years old, followed by cars between three and five years old.
The SIMI says, despite Brexit, the car sector should perform well next year as economic indicators suggest increased spending power during 2017.
Despite the good news contained in the report, the spiraling costs of insurance have wiped out any benefit in the drop in the cost of new cars, diesel and petrol.