According to Audi the car will offer 17% more performance thanks to new engines but will consume some 22% less fuel. There will be two petrol engines and three direct injection diesels with power outputs from 190 horse power to 286 horse power from a new V6 engine. A Quattro four wheel drive option will also be available.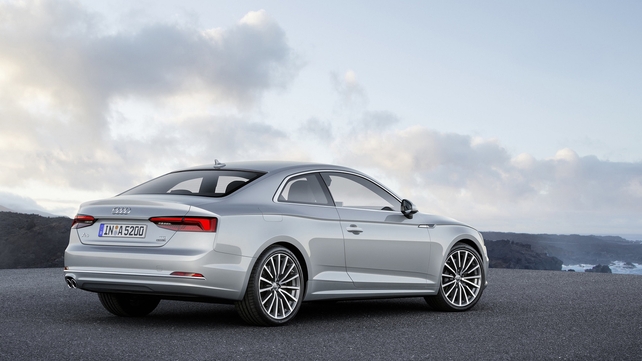 The A5 now has a new chassis, promising sharper handling and electro-mechanical power steering is also being introduced. This is a speed sensitive system that adjusts automatically. Lane assist; adaptive cruise control; park assist; collision avoidance and pre-sensing system are all standard.
Prices will be announced for the A5 and S5 coupés later in the summer.