Gone are the days when Advent calendars were simple, cardboard-based affairs with – if you were lucky – a festively shaped chocolate nestled behind each window.
Over the last decade, counting down to Christmas became a major money-spinner for retailers, with beauty brands leading the way.
Selfridges is credited with introducing the first beauty Advent calendar in 2010, and now there are hundreds of varieties on the market filled with miniature and full-sized pampering products, with prices for luxury versions ranging from hundreds to thousands of euro.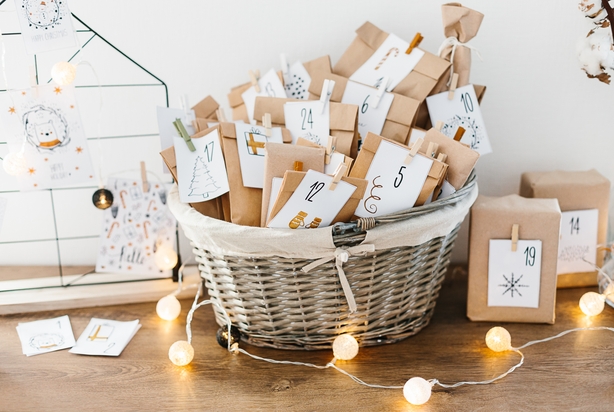 The appeal is obvious. What's not to love about discovering a delightful scent, skincare or make-up surprise every day in the run-up to December 25?
When you look at the value of all those products added up, some of these calendars are excellent value for money, too, with the contents worth more than double the cost.
For brands, offering travel-sized tasters is a great way to attract new customers, which is why they clamour to be included in the annual extravaganzas.
It's not just beauty products either. These days you can get themed Advent calendars featuring everything from cheese and beer to jewellery and socks.
There's one glaring problem that's often overlooked amidst the excitement of Advent, however, and that's the environmental impact of these 'little' luxuries.
"A single Advent calendar contains 12 times the amount of plastic as a single chocolate bar and a staggering 114,000 tonnes of plastic packaging goes to landfill and incinerators every Christmas," says Sian Sutherland, co-founder of A Plastic Planet and PlasticFree.
"All those plastic gimmicks are not just for Christmas, they are for thousands of years, contaminating our oceans, our soil, our air and our own bodies."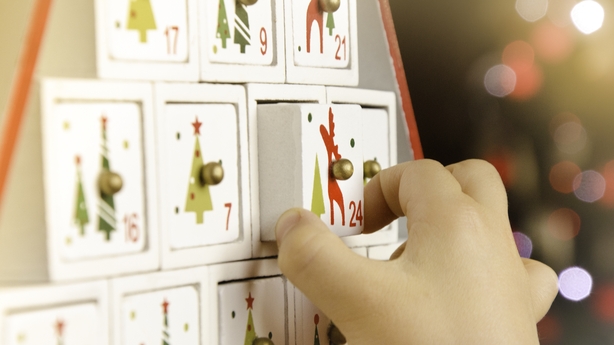 The average person is said to ingest around 50,000 microplastic particles – tiny pieces that result from the breakdown of larger plastic products – each year, according to a 2019 paper in Environmental Science and Technology, while research from the journal Plos One estimates there are now 170 trillion plastic particles floating in the world's oceans.
"From Cambodia to Kenya to Príncipe, we see daily the impacts of plastic pollution in our projects across the globe; harming nature and destroying people's livelihoods as swathes of plastic rubbish litter beaches," says Tanya Cox, senior technical specialist in marine plastics at conservation charity Fauna & Flora.
She points out that while consumer demand influences plastic production, greater regulation is needed to tackle pollution.
"For example, plastic pellets – small pieces of plastic that are melted together to create almost all plastic items used day-to-day – are leaked in large quantities every single day while in transit, before they are even made into the end product," Cox explains.
"This source of microplastic pollution could be entirely preventable, provided appropriate regulation on shipping, packaging and handling were put in place."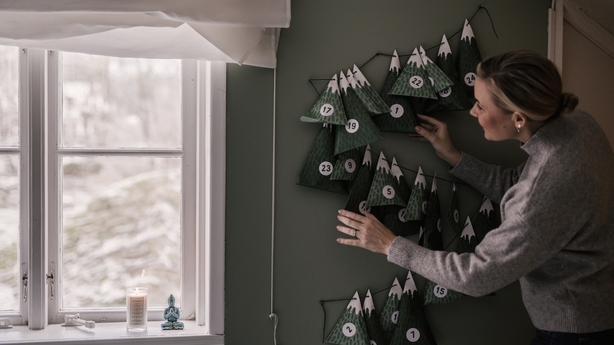 However, if you want to reduce your impact on the planet – and your eco-guilt – it may be time for a change, she suggests: "For example, a reusable Advent calendar, which can be refilled and reused year-on-year is a much more sustainable option for the festive period."
There are now lots of lovely fabric and wooden calendars available with drawers or pockets in which you can place chocolates, sweets or other little treats.
"Maybe this year the Advent countdown can take a different form," Sutherland suggests.
"Such as calling an old friend every day, treating yourself to a crisp walk in a beautiful park or even buying that whole bar of plastic-free chocolate if it makes you happy. Spread the love, not the plastic."