Ahead of International Sign Language Day (September 23), a language learning app called Preply conducted a study into the digital presence of sign languages across Europe.
The study analysed the search volumes, change in search volumes, the volume of videos, and tweets per capita about 34 different European sign languages.
According to the metrics, the app has deemed Ireland the European nation of sign language.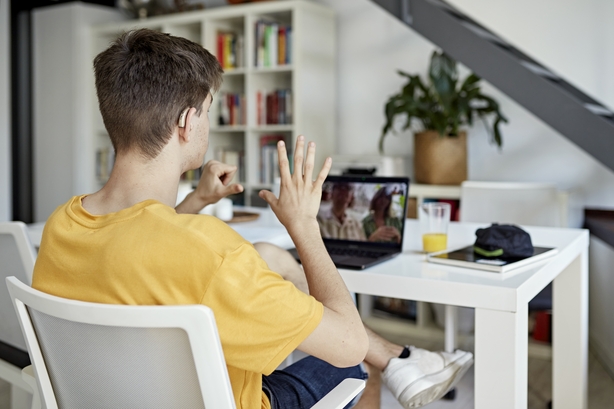 The results showed that Irish people tweet the most about sign language, and have the most videos per person too.
According to media brand monitoring software Brand 24, Ireland tweeted about sign language 104 times in the past year per million residents, the most in Europe.
In terms of Google searches, Ireland has the fourth greatest search volume, and searches for sign language have increased by a huge 6519% over the past year.
Elsewhere in Europe, it was found that, per capita, Scandis search more than anyone else about sign language. Sweden has a yearly search volume of 1163 per million residents, almost double Norway's 537 and Finland's 527, who completed the top three.
margot robbie uses sign language with a deaf fan, she's so 🥺 pic.twitter.com/eeEhvoYdbO

— Margot Robbie Daily (@margotdaily) September 5, 2023
A positive take from the results of the study is that, on average, the search volumes for European sign languages have gone up by 6663% in the past year.
The researchers partially credited the rise to some high-profile exposure from Australian actress Margot Robbie. Earlier this year at a Barbie event, the star was snapped signing a few phrases to a hard-of-hearing fan.
Research believe that the clip caused the phrase 'learn sign language' to spike by 244% on search engines.
Similarly, Marvel's first deaf superhero, Makkari, played by Lauren Ridloff, inspired greater awareness and visibility for the hard-of-hearing community in 2021 with the release of The Eternals, with researchers concluding that the search demand for 'first deaf superhero' more than doubled, increasing by 110% from the year prior.
To find out more about Irish Sign Language, you can visit irishdeafsociety.ie