Katie Hannon spoke to Funeral director Seán Lynch on Liveline about how he became an undertaker and adding a motorcycle hearse to his funeral fleet. Listen back above.
The bikers of Ireland can rest easy - they now have the option of making their final journey in a motorcycle hearse.
Anyone who books the service can take the road to eternity in a carriage drawn by a Honda 1800 Goldwing; courtesy of Kerry undertaker and motorcycle enthusiast Seán Lynch. Seán spoke to Katie Hannon on Liveline about his love for the undertaking business, how he got into it and fulfilling his dream of offering a motorcycle hearse as one of his suite of funeral services.
Seán owns two funeral homes, one in his native Castlegregory and a second in Tralee. He has no family history in the funeral business, but his interest was piqued as a child when he passed a house with an open door on the way home from school. A wake was taking place, and he went inside:
"One of the kids said there was somebody dead inside in a house, and I don't know what it was, I was curious, and I remember walking into that house. There were a lot of people sitting around in the room and there was either a man or a woman laid out there on a bed."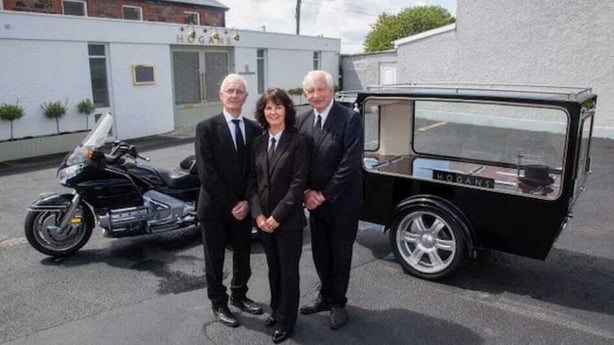 Whatever happened in that room, Seán says he could see his future career mapped out for him in that moment:
"Something spiritual happened, because I knew that day there is something I wanted to do in this business."
He pursued the calling and opened an undertaking business in his home village of Castlegregory and went on to buy a second in Tralee. Recently, Seán has fulfilled his dream of marrying his interest in motorbikes with his profession:
"I'm after buying a Honda 1800 Goldwing motorcycle; three-wheel motorcycle. And I'm after buying a carriage that hitches on to that motorcycle."
By 'carriage', he means a high-sided glass-walled trailer, big enough to carry a coffin. It sounds like a quirky innovation, but in fact, Seán says, the bike trailer harks back to the days before regular funeral cars were widely available, and people transported coffins on the back of glass-sided trailers:
"Long ago, in the country some people, they'd have a trailer and glass around it and hitch it on to a car before the car hearses where built. So, in a sense this coach is something similar to that, except obviously more modern, with springs and lights and everything."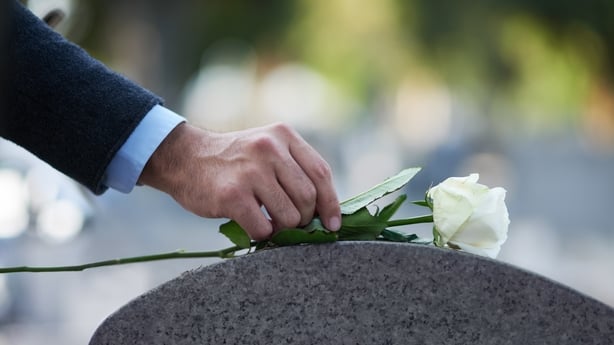 Seán left school at 16 and bought his first motorbike after a gift from an aunt and he's never looked back:
"Motorbikes are like your first love – you never forget them."
The new motorcycle hearse is causing a bit of a stir, Seán says:
"The amount of people that are stopping taking photographs of that, every single day."
Seán has been getting inquiries about the new service from people of all ages. Even if he's not around to do it himself, he's confident it will be giving people the kind of send-off they would like for many years to come:
"I'll be long gone before you, but there'll be somebody here to drive this, because it's in Kerry now to stay."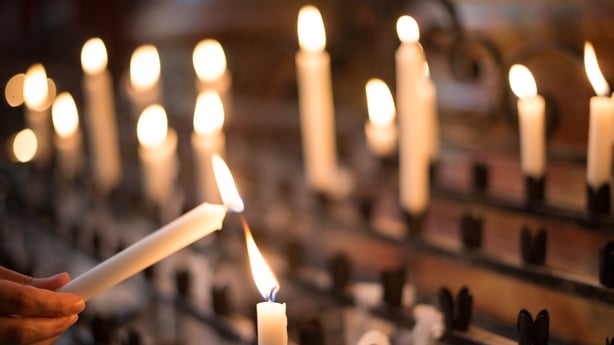 The funeral business has never held any fear for Seán. He has a reverence for the role and a respect for the people he serves, who are experiencing the loss of a loved one. It's not just about standing around in a black suit and making sure things run smoothly, he says, and that's something he impresses upon his staff:
"I would say to anybody who works with me, the day you start looking at your watch and you're working with me, is the day you'll have to leave and go at something else, because you're in the wrong job."
Seán says people often try to put a good face, whilst experiencing a heavy loss:
"When they arrive, they might have a big broad smile on their face, but behind that smile, there's terrible sadness."
At some point or another in the funeral home, the emotions come out and Seán is very clear about what his role is:
"They might start to talk and just say 'My Mam passed away today.' And then they break down and they mightn't be able to talk any more for maybe a minute or two. That's when I have to learn to listen and not talk to them."
Seán will be donning the black funeral leathers and driving the bike himself, or arrangements can be made for a relative of the deceased to drive it. Either way, it's proven to be popular already, Seán says:
"There's a lot of people asking about it, Katie yes. I'm delighted actually that it's there, because so many people have asked me about it and discussed what they'd like to do in time to come, when the time comes."
Katie also chats to Tomás Ó Dúlaigh from Castleisland about spending his retirement cruising around his adopted home in souther in italay on the bike in the full interview, listen back above.
Liveline clips and full episodes on the show page here.