Designer Dee Coleman "didn't chase" the role of presenter for Home Rescue: The Big Fix, she says. However, during the course of our conversation she recalls her years spent sending letters lobbying RTÉ for a summer internship.
Her journey to our screens – stepping in after former host Róisín Murphy stepped back to focus on family commitments – started well before then, however.
"I didn't play with dolls. I made houses for them", she tells me. "Back in those days you were either creative or you were academic and I was put in the academic box."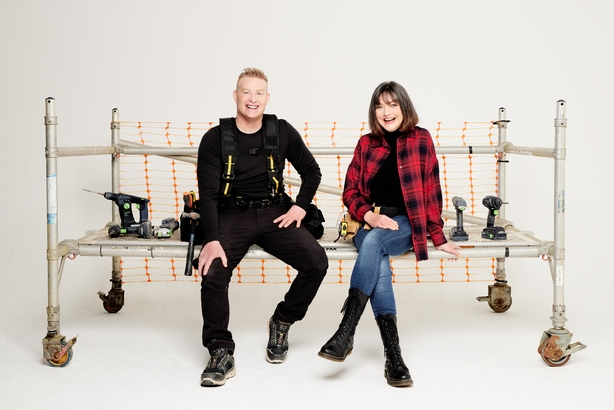 Cue 30 years of "segues", she says, which she believes have ultimately helped her. After months plagued by the "Sunday fear" of work, Coleman got a wake up call while sitting in a meeting in Bristol.
"I wasn't long married, and I was working away from home, and it was all mostly men getting very excited about some new type of computer system. And I thought, you know, I can't actually fake this for the rest of my life. I need to do something else. I can't do this."
She enrolled in London's KLC School of Design and totally pivoted her career. "I was 32 and I thought I was old. It's funny now. And now I'm nearly 50 and I've just started working on TV. It just goes to show, you never realise how young you are until you're looking back on it."
In the course of her career, Coleman has jumped from management consultancy to owning her own interior design practice.
Now, she takes up the mantle as the host of RTÉ's beloved show alongside builder Peter Finn, as the pair set about transforming six ordinary, disorderly homes. With only five days to declutter, redesign and rescue the heart of family life, they encounter inspirational stories along the way.
Despite never having worked in television before, the mum-of-two says that she quickly learned to just be herself, opinions and all. "The key is to talk to the director and pretend the cameras aren't there. And once I understood that and the penny dropped, the whole thing was less terrifying because I don't even like selfies.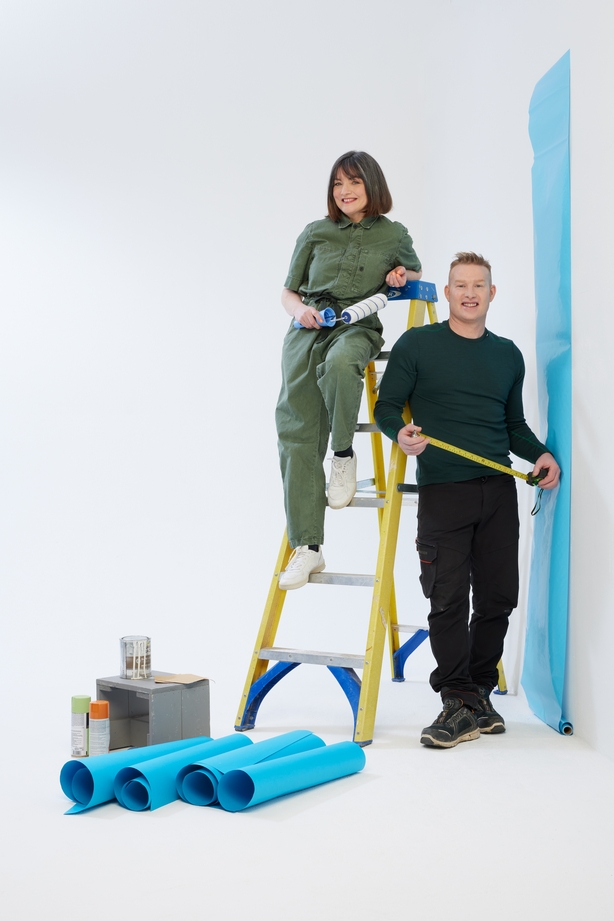 "I'm not sure I could have done it 15 years ago. I think I might have been more self-conscious or self-aware or I don't know, more judgey. I'm happy to stand over any of the decisions that I've made on any of the jobs. And I'm happy to go toe to toe with anyone who doesn't agree with them."
Working with Finn has been particularly helpful, Coleman says, as he's coming from his own long career and the experiences that brings with it.
"Between us, there's actually very little ego in that sense. Neither of us is trying to prove that the other knows more, but that works really well, that we're properly a team, and I really enjoy that."
As for what her take on good design is, Coleman says it all comes back to what the space is used for. "I wouldn't be dogmatic about style", she says. "Good design starts with listening to the client and understanding what their real needs are and reading between the lines.
"Get the walls in the right place. And by right place, I mean to suit the function of the people who are living in the space. You can have something looking pretty and the designer can walk out the door. But if it doesn't function right, there isn't the right levels of storage, there isn't the right flow. Very quickly that loveliness turns to chaos."
Chaos is very often the name of the game on Home Rescue, as the team are tasked with not only revamping spaces, but clearing them out. When it comes to her own home, Coleman has had plenty of recent practice with clear outs.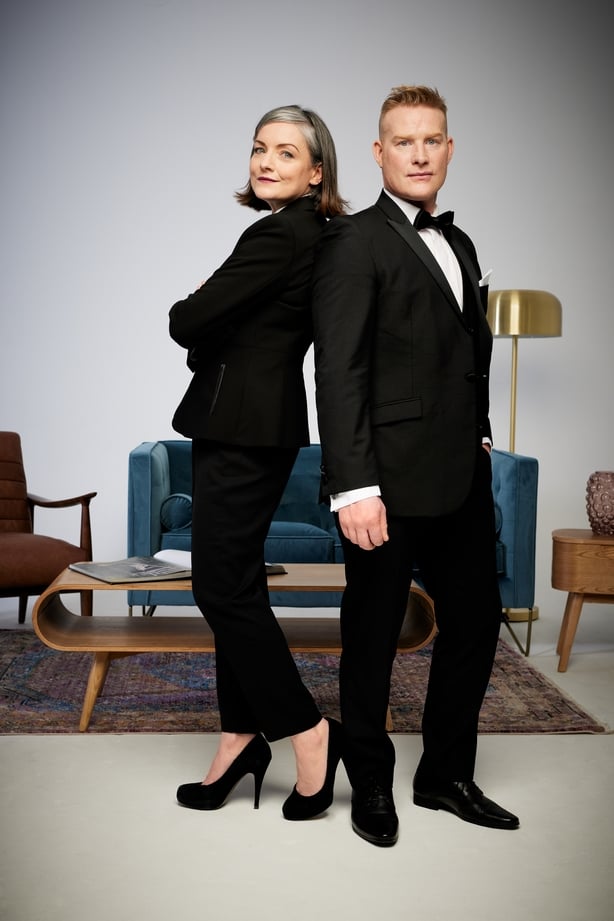 "I think I'm pretty ruthless. I'm not sentimental about stuff. And yet we've just moved out of our house to temporary accommodation because we're getting our own house renovated. I couldn't believe how much stuff we had to get rid of."
She paraphrases the renowned British designer William Morris who believed that you should "have nothing in your homes that you don't know to be useful or believe to be beautiful". "And useful can mean that it's useful in terms of its sentimental value as well.
"If it's got sentimental value to it, putting it in a box in the loft isn't useful. But finding a space to have it easily accessible is really useful."
The decluttering process can be an arduous one for the families involved, Coleman says, and the host was very often moved by their stories.
"It really comes down to need versus it's a fear of letting go in a lot of cases. Why are you holding on to this? What need does it fill in your life? And it can be a practical need or an emotional need, and both are equally valid. But if you've got a trunk of stuff that's filling the same emotional needs, you don't need it all.
Encouraging people to be selective about what they keep, and then helping them preserve those keepsakes, is key and something Coleman did on the show. "You have to tread carefully and the balance is to respect the history that's gone before while allowing people to move forward."
Home Rescue: The Big Fix returns on Thursday 13 March at 9:30pm on RTÉ One.