To celebrate the Guinness Six Nations, we're providing some inspiration for your next city break with Aer Lingus, flying to over 100 routes across Europe, including England's capital city. A flight to London takes a little over an hour and Aer Lingus offers over twenty daily flights to Heathrow and Gatwick airports. Once you've picked your accommodation, all that's left to do is get cracking on your itinerary. Allow us to give you some food (and drink) for thought.
Browse the offerings at Spitalfields Market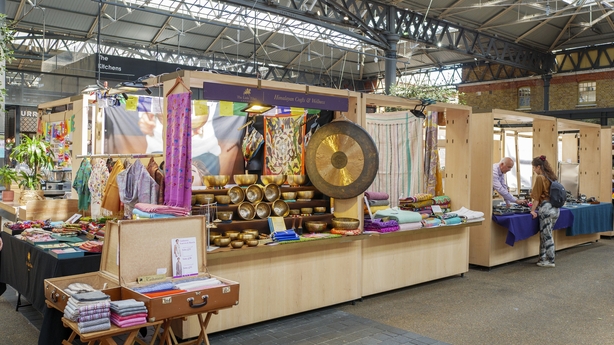 Whether you're looking for clothes, food, jewellery or unique pieces from independent designers, Spitalfields Market is sure to deliver. Located less than a five-minute walk from Liverpool Street Station, you can easily reach this creative hub of activity, which features over 50 stalls alongside 40 food and drink vendors. Particularly on a rainy day, the market is a great place to get lost in the buzz, especially since it's fully sheltered from the elements. Be sure to try the Instagram-famous Humble Crumble stall for a mouth-watering serving of exactly what the name suggests, complete with lashings of custard.
Chow down at Dishoom
No trip to London is complete without a visit to the top-rated restaurant that pays homage to Irani cafés and the food of Bombay. There are six locations to choose from in London, so wherever you're exploring, it's likely you won't be too far from Dishoom. Booking can be tricky as the restaurants stop reserving spots at 5.45pm, so aim to get there before then or be prepared to wait outside in the queue with dozens more. If you end up queuing, the staff will keep you warm with endless glasses of their signature chai and mint tea, and once you're inside, it'll all pay off. Whether you're a meat eater, vegan or vegetarian, you won't leave Dishoom unsatisfied. There are no bad choices when it comes to their perfectly-crafted menu and accompanying cocktails.
Enjoy a picturesque stroll down Little Venice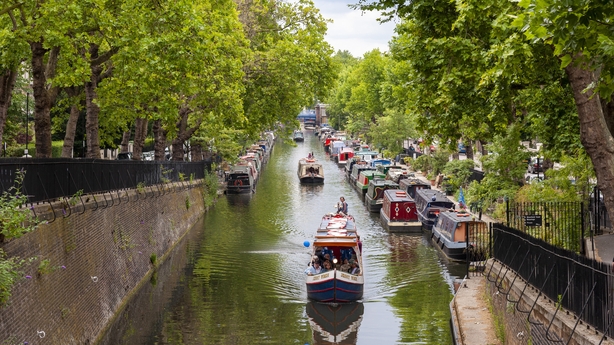 Marked by its canal waterway and broad tree-lined streets, Little Venice is quite unlike anywhere else in the city. Visit any location between Camden Town and Paddington to revel at the atmosphere, offering a selection of places to stop for a drink or lunch - some of which are colourful converted canal boats or barges. Strolling the full Little Venice towpath takes about an hour, and if you're lucky you'll catch sight of some animals behind the London Zoo on your route.
Catch the sunset at Sky Garden
London's highest public garden is completely free to visit, just be sure to book your tickets in advance as walk-in slots are rare. If you time your visit just right, you can catch the sunset and watch the night fall over the city. In addition to its beautiful display of greenery, Sky Garden also has two restaurants, two bars, a gift shop, café and a new ground floor restaurant, so you won't be short on sustenance or souvenirs while you're there. You'll get a full 360° view of London, as the viewing gallery wraps the whole way around the building. Keep an eye on their events calendar to see if your interests align with its regular live bands and DJ nights.
Take a cable car over the river Thames
Formerly known as the Emirates Cable Car, the IFS Cloud Cable Car will bring you from Greenwich Peninsula to the Royal Docks (and back again, if you fancy it). On board, you'll see gorgeous views of the London skyline over the course of its 10-minute journey from a small but cosy vantage point. If you're keen to avoid the queues and higher price point of the London Eye, it's a lot cheaper to take the IFS Cloud Cable Car, and if you book online, a single-trip is £5 for adults and £2.50 for kids. Whether your journey starts or ends in Greenwich, it's worth keeping some time aside to explore around the area as it's got The O2, Cutty Sark and Greenwich Market all within walking distance.
Escape the city at Kew Gardens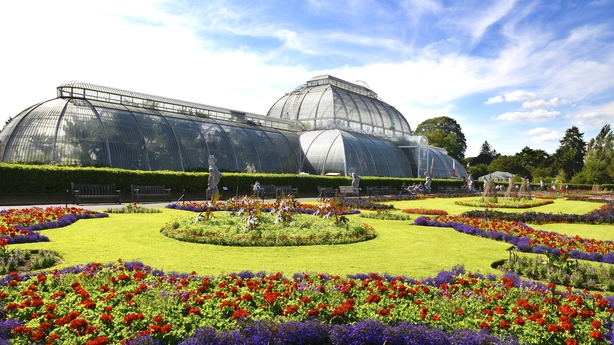 Clocking in at 500 acres of woodland, the wild botanic garden and world's largest seed conservation project will bring an air of calm to your London trip, making you forget you're in a city with a population of almost 9 million people. A District Line journey to Richmond will get you to Kew Gardens, where you can discover over 50,000 living plants at the UNESCO World Heritage site. The gardens date back as far as 1759 and it even has its own dedicated police force in the Kew Constabulary. The gardens are a must-see for green-fingered and serenity-seeking travellers alike. Online tickets start at £12 for adults with an optional donation to support conservation work available to ensure its upkeep.
Book your trip to London now at www.aerlingus.com.
Aer Lingus are the official airline and a proud sponsor of the Irish Rugby team. It's their privilege to not only fly the team to away matches, but also the legions of loyal fans who travel where it takes to get behind the team.
#HomeAdvantage