Maybe it's the romantic setting, maybe it's the drinks, and it's definitely not the cameras, but there's something about the First Dates Ireland restaurant that lets people open up.
For those looking for a true connection – no matter the outcome of one date – it's almost worth the effort of getting dressed up and hopeful to have just one or two insightful conversations with a stranger. We've seen many bonds formed in the First Dates restaurant, and very often they touch on issues raging on outside the glamorous sky-high setting.
This was the case for David, 39, from Dublin and Caolán, 31, from Wexford who connected right away thanks to their time spent living in the UK and working as makeup artists, as well as their experiences as gay men in Ireland.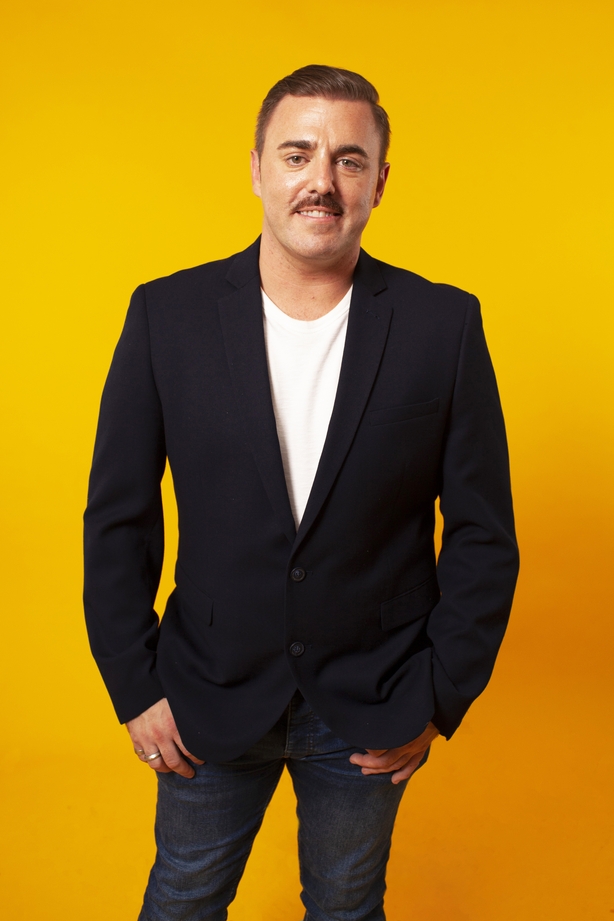 A true romantic, David walked into the restaurant with a clear line of sight on what his priorities were. He told producers that he had a tattoo of a heart on his back, which he plans to fill with the name of the man he will marry one day.
"I'm very introspective and I just want a beast to tame, really", he told producers. A beast he did not get, but instead chatty, witty and confident Caolán, who moved to London inspired by Madonna doing the same in New York with just $10 in her wallet.
After years of prioritising partying the night away in London, he returned to Dublin with a hope to find a partner, despite feeling a little hesitant to put himself out there.
The pair soon bonded again about their upbringing, with David saying he came from Sheriff St. "It's on the news all the time, for not so nice reasons, but it is a lovely area", he said. "There's lovely people down there. The community is very strong and it makes some very strong people and very unique characters."
"I'm a nerdy, really quiet, gay kid who just wanted to act, draw and paint. That's all I wanted to do". he recalled about his upbringing. "I kind of had a childhood and a teenage years literally where I could not walk down the street without being called a name or being shouted at.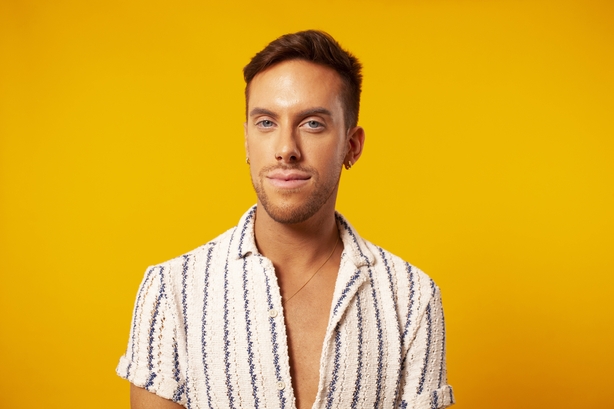 "School was the same, so I kind of had it everywhere I went. And it's not like everybody, I'm not saying everybody did it but there would have been like, the lads", he told Caolán.
"Yes, it was difficult, yes, there was a lot of gay bullying but there is a lot of love, a lot of community, a lot of encouragement so I owe a lot. Especially personality wise and strength of character."
Despite this, he noted how he'd been the target of anti-LGBT sentiment in the city recently: "Saying that I was on Georges Street a couple of weeks ago and I did have eggs thrown at me. I was only leaving my friend to the bus stop and I got called a f****t.
"It's scary to be gay but it's just who you are. You can't live your life in fear. We're talking about a very small percentage of the population that would want to do harm to somebody who's gay."
As for Caolán, he noted the same but had a different approach to it: "I'm not fearful at all, I'm going to go out there and do exactly what I did before but it's still shocking that things like that are happening."
David, however, found it more difficult to shake off. "I am fearful, though. It's scary. It's very scary. If I was dating somebody or if I was going out with anybody I shouldn't have to hesitate to hold their hand. I shouldn't have to hesitate to kiss somebody in public, and I do. And I'm annoyed at myself that I do it."
Their date continued and before long, it was a match, with the pair going on a second date to the MV Cill Airne Boat Bar.
Watch First Dates Ireland on Thursday at 9:30pm on RTÉ2.