Dancing With The Stars judge Loraine Barry talks to Elle Gordon about growing up in Cabra, how dancing was in her genes and putting the glitz into sustainable style.
Loraine Barry looks eye-catching as she walks into Dublin's Westbury Hotel, where we are meeting for our chat following her photoshoot in Luttrellstown Castle the day before. The first thing I notice is her elegant walk, refined by years of dancing. The second thing I notice is her style. Dressed beautifully, Loraine has definite star power.
Perhaps that comes from having talent from an early age. She concedes that she certainly had some talent when she first started dancing, but she channelled her talent into years of hard work, passion and dedication.
Now, she is best known as head judge on Dancing With The Stars. Here, she talks about her roots in dancing and how from a young age in Cabra, her parents encouraged all of their children to dance.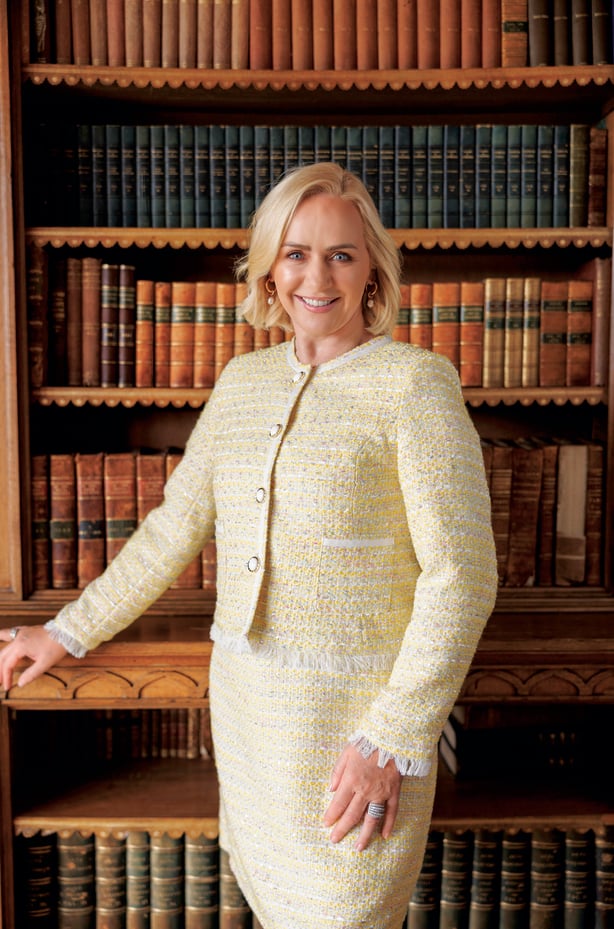 "I remember seeing an ad about a new dance studio opening in Cabra West and for me and my sister Jacqueline, that was the moment. Our Mammy said, 'Do you want to go?' We said yes; we went and it was great. The only thing is there wasn't many boys at that time for dancing, so we started dancing with girls.
"I can still remember so clearly my outfit; it was a little red skirt with a white jumper with a big red apple on it. Every Saturday, I would wear that and I loved it. After about two years, I started dancing with a boy partner by the name of Gary Ryan, and we became very successful. A few years passed and we were winning everything."
Loraine continues, "There was a junior Blackpool dance competition, just after my mother had a hysterectomy, so my Auntie Phyllis took me over. One year we went on a ferry called the Jetfoil, and I will never forget it. I have never been on anything so rough in my life! It was up and down like a yo-yo and my Auntie thought we were going to die. But it was all for the love of dance and that passion of dancing. I was so lucky to have the support of my family."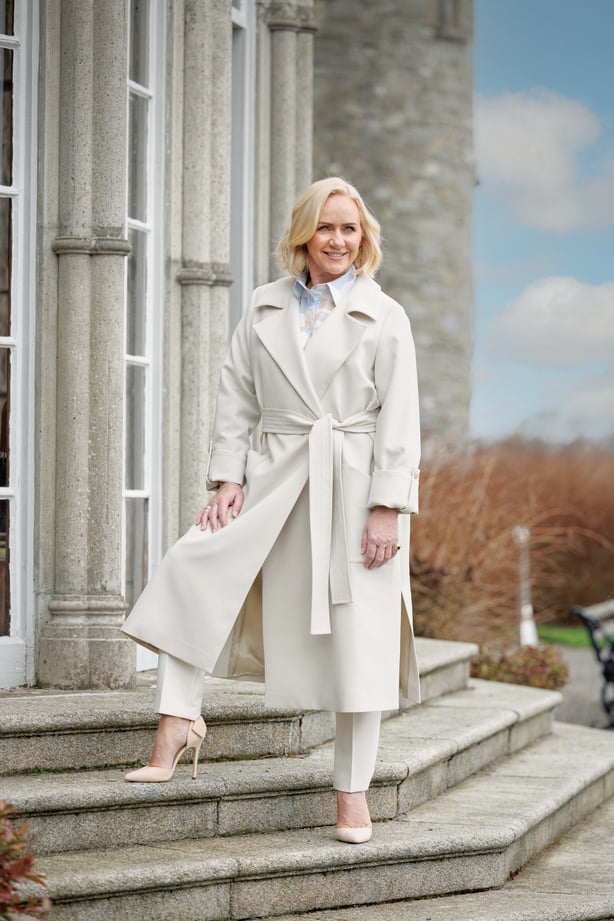 At 17, Loraine took a leap of faith and moved to England to pursue a dancing career. Money was tight, it was hard going, but she was determined. "Of course, there was that fear and trepidation of, 'How am I going to do this?'
"My parents were hard-working – my father was a taxi driver and my mother used to make wedding dresses and communion dresses. They both really supported me as best they could. The fire was burning at this point, and I think once you get a little bit of success, that fire burns brighter. I just knew I was going to become the world champion."
Loraine's early career was helped, perhaps surprisingly for someone in the financially volatile showbiz industry, by a supportive bank manager.
"In the early '80s as an amateur dancer, you were not allowed to earn money and you were not allowed to teach dancing. You had to be professional so as a result, I would go away to try and get by. I danced at Check Point Charlie in East Berlin and I did lots of competitions in places like Dresden. I would win prizes like watches or fur coats, and I would sell them to make money.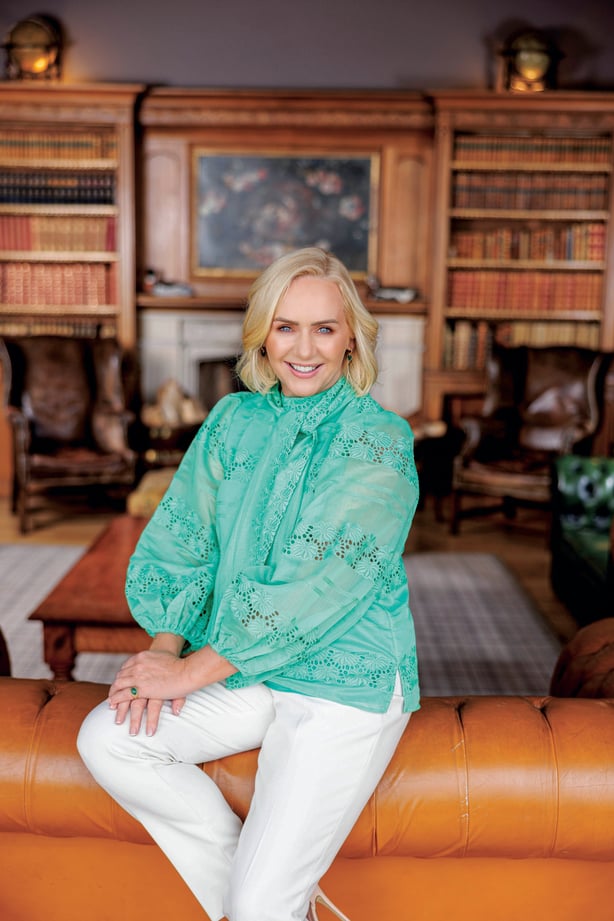 "I lived in London in Tooting Bec and for me at that point, it was all about earning enough money to pay the rent, to eat and to dance. Most times it was more dancing than eating. I ended up winning the World Championship four times and the British Open (which is the dance equivalent of Wimbledon) seven times. I won everything that there is to win.
"I turned professional in 1989 and at that point, my dance partner at the time and I owed the bank £12,000. But the bank manager believed in us; he had watched us dance and was a fan of dancing, so he gave us that line of credit to help us through. We told him that as soon as we turned professional, we would pay him back and we did, every single penny."
Loraine still lives in the UK (albeit in the more salubrious St. John's Wood in north London) with her partner Peter. "I carry two mantras with me. One is, 'What doesn't kill you makes you stronger' and 'God give me the strength to accept the things I cannot change; the courage to change the things I can; and the wisdom to know the difference.'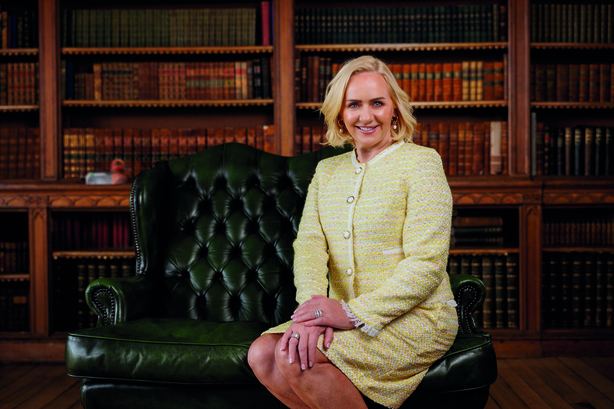 "That is a lovely mantra because you can't control everything in life. Life is not just a bed of roses; there are hard times and I certainly had mine, but they are minute compared to all the great times that I have had."
Loraine continues, "Now, I am 58. I look back with pride at everything I achieved, including travelling the world, which my father particularly wanted me to do. I even sent my parents on a trip to America, to Disneyland and to Elvis Presley's Graceland in Memphis. I have never seen my father cry except when Elvis Presley died, and he was a great rock 'n' roll dancer himself, so it meant so much to them to go there."
Speaking of family, Loraine remarks that the RTÉ Guide has a special place in hers. "Growing up, we would all sit around the TV and it would be, 'Where's the Guide?' It was always on the fireplace or on the table. So, for me to be on this cover and for my whole family to see it is huge. I know my father would be so proud and my mother will be. On Monday, the first thing I will do is bring her a copy. It is what we grew up with."
We need your consent to load this Instagram contentWe use Instagram to manage extra content that can set cookies on your device and collect data about your activity. Please review their details and accept them to load the content.Manage Preferences
As a judge on the glitziest show on Irish TV, Loraine is never found wanting when it comes to style, much of which is down to her former dance student turned fashion designer Francesca Lazzari. This year, Loraine's costumes have taken a sustainable twist, as she wears re-imagined dresses she wore on the 2022 season of DWTS.
"We worked together in 2022 and then we deconstructed a lot of those pieces and brought them onto the 2023 show. My former designer was a very special person called Sandra who I worked with from 2017 until she very sadly passed away. I still have so many of her pieces. This Sunday (at the time of print) I am wearing a cream dress that is a 2017 piece that Sandra made for me. Francesca and I have redesigned it. It is special."
As I reach the end of a very engaging chat with Loraine, I ask her what is the most important value she lives by. "Without a doubt, kindness. For me, it is always about those little acts of kindness."