There's getting glammed up for a date, and then there's getting glammed up for a First Dates date, where the eyes of the nation will be on you at potentially your most vulnerable moment: opening yourself up to love.
We see it every week: the tanned girlos and guys with coiffed hair, the expressive souls with unique fashion tastes and the classic blue jeans and brown shoes brigade. How you present yourself in the First Dates restaurant must be nerve-wracking, on top of trying to impress your date.
For one young couple on the show, body image and the struggle to build positive body image became the topic of conversation, tapping into the realities of what it's like to be a young person online. Their frank and perceptive chat was as impressive as their own ensembles.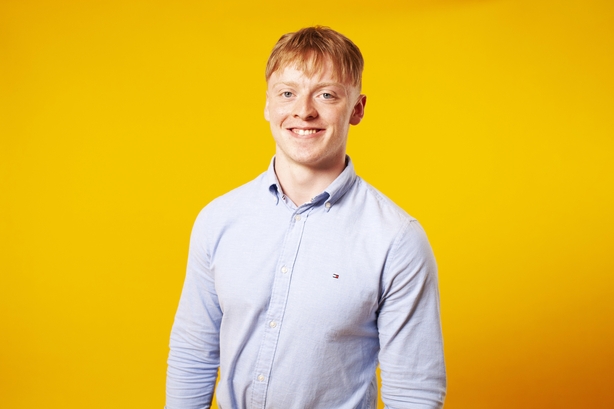 Mikey, 20, from Mayo entered the show to find a girl he could have a bit of craic with, he said. Alana, a bubbly 20-year-old seemed to fit the build right away, despite telling producers that she usually chickens out of dates.
As their entrées arrived, the pair got to discussing hobbies, both discovering that they're big into fitness. "Girls that are into fitness, that's very attractive to me", Mikey said, adding he trains between five and six times a week. "I love it. When you're having a bad day, you go to the gym and jut release all that anger or that frustration. It's brilliant for your head."
He told Alana that some of the drive for fitness came from being "picked on in school" when he was younger. "When I was younger I was chubby and I would have gotten a lot of stick for it. Getting abuse from people all the time about the way you look and all that, it does impact you."
He started going to the gym when he was 16 to 17, and found it helped his confidence. "I feel like the gym has given me the confidence to have these conversations and do things I never thought I'd do."
Health is a focus for Alana too, not least because she's studying Nutrition and Health Science. However, she wouldn't call herself a confident person. "It's so hard to talk about", she said when asked if she's confident in her appearance.
"Especially nowadays with social media and stuff, it's so hard not to put yourself down when you're surrounded by loads of other beautiful people."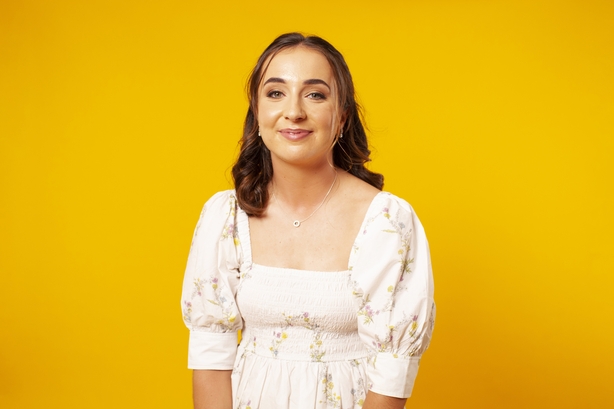 Speaking to Mikey about the standards set by social media, Alana added: "It's kind of hard for young people, not that they set out to make you feel bad but you can feel bad when you see all these people on Instagram. It's just a hard time, I think, to be young."
As for other standards set, Mikey spoke about how his parents set the example for love at home. "They've always encouraged us to do all these things so that kind of what you're looking for in the end."
Alana said that although her parents aren't together, "it's better off in that way".
"A lot of people in my family, it just hasn't worked out so I think that maybe is another reason why I'm [hesitant]. Why would you get yourself into it if it's only going to end up in heartbreak?"
The only hearts breaking that night was their raspberry and white chocolate dessert, as the couple moved onto the terrace for a romantic dessert. Alana said that she fancied him almost right away.
"The second I started talking to him, all the nerves I had were gone. He was really easy to talk to and he was really interested in getting to know me, which was really nice."
Unsurprisingly, it was a match, and the pair continued the night with shots in town.
Watch First Dates Ireland on Thursdays at 9:30pm on RTÉ2.