To celebrate the Guinness Six Nations, we're providing some inspiration for your next city break with Aer Lingus, flying to over 100 routes across Europe, including Italy's capital city. The flight time from Dublin to Rome clocks in at just over three hours, which should give you plenty of time to brush up on your Italian vocabulary en route. Here are some essential things to do when you're there.
Explore the ancient Mamertine Prison
If you're looking for something a little different, why not check out the prison where the apostles Saint Peter and Saint Paul are rumored to have once been held captive? Among them, criminals and prisoners of war lined the cramped cells of Mamertine Prison (also known as Carcere Mamertino) until the fourth century when it stopped being in use. On site, you'll also see the church of San Giuseppe dei Falegnami, which now stands above the Mamertine prison. Visitors can experience the claustrophobic conditions prisoners were kept in, adding an immersive element to your holiday that's a little outside the norm. While the prison itself has deteriorated over time, the rich history continues to attract visitors for its religious significance as a place of worship. Tickets cost €11 and you'll find the prison located in Clivo Argentario
Take a stroll through Bioparco Zoo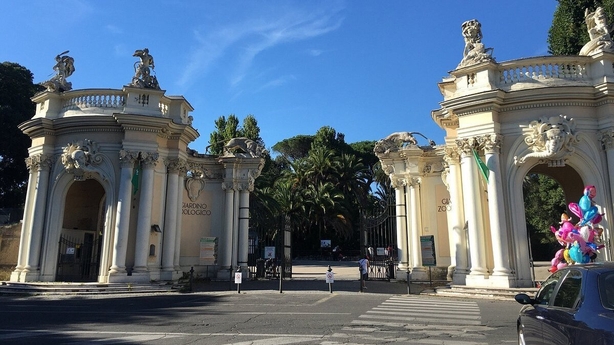 The 17-hectare zoo is found in the Villa Borghese estate in Rome. There, you'll find 1,114 animals and 222 species inside, including giraffes, Indian elephants, hippos, brown bears, grizzly bears, leopards, pythons, Komodo dragons and pygmies. It's an activity that's guaranteed fun for all ages, offering something a little different from the typical architecture and history-heavy itineraries for trips to Rome. It's also a zoological biopark, meaning a massive amount of the park's resources are poured into conservation, educational programs, and animal-friendly enclosures that provide an enriched quality of life for its inhabitants. Your attendance fee will contribute to those efforts, so it's a win-win.
Gorge yourself on Italian delicacies at La Pergola
If you fancy indulging in a meal to remember, La Pergola - with its three Michelin Stars - should fit the bill. It boasts Rome's most famous roof garden and a 53,000-bottle-strong wine cellar. The restaurant's ingredients are made up of the finest Mediterranean offering, coming from the best producers in Italy. Bookings are few and far between, so act fast if you want to get in on the action. Vegetarian, vegan and gluten-free options are available, so all requirements will be catered for. Just try not to lose yourself in the 11-page water menu while you're there.
Take a peek at the Sistine Chapel
The Pope's residence in Vatican City now hosts the papal conclave, the place where a new pope is elected. The impressive building was constructed between 1473 and 1481 under the instruction of Pope Sixtus IV. But its frescos far outshine its structure, featuring the work of artists Botticelli, Perugino, Luca, and Michelangelo. Its most notable images are The Creation of Adam and The Final Judgement. The chapel is filled with history and religious iconography, and is well worth seeing for its artwork alone. Plus, you can say you've been to the smallest country in the world (Vatican City).
Get to grips with the Colosseum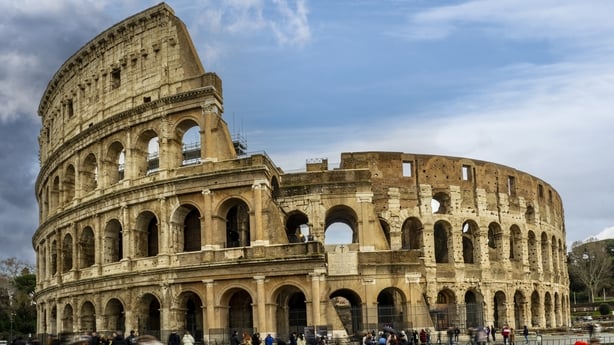 Visiting the Colosseum is a no-brainer when it comes to planning your trip to Rome. Over seven million people visit the ancient site each year, and with good reason. It's open almost every day of the year (aside from Christmas Day and New Year's Day), with seasonal hours of operation. Tours are available from €21, and a queue-skipping add-on is essential if you want to avoid too much waiting around. Inside, you'll see the historic area where spectators used to sit during gladiator fights and the famous arena where their battles took place. Set aside an hour to two to explore the structure and add to your personal photography collection.
Visit the Borghese Gallery
Located in the former Villa Borghese Pinciana, the gallery contains twenty rooms spread across two floors, with a stunning collection of paintings, sculptures and antiquities on display. Notable paintings you'll see include Madonna and Child by Giovanni Bellini, The Deposition by Raphael, St John the Baptist by Caravaggio and The Scourging of Christ by Titian. Keep an eye out for famous sculptures by Bernini, like David, Apollo and Daphne and Truth Unveiled By Time. Be sure to explore the stunning gardens surrounding the gallery afterwards, too.
Spend some time in the Jewish Ghetto
This hidden gem is located in a small neighbourhood with the Tiber river on one side and Venice Square on the other. It's a cultural, religious and culinary experience that can't be missed. Be sure to check out the structurally-stunning Synagogue and the Portico d'Ottavia monument (which dates back to the 2nd century BC) and take a walk through the ruins that surround it. Once you've worked up an appetite, swing by some of the area's most famous restaurants, including Taverna del ghetto, Nonna Betta, Giggetto al Portico d'Ottavia and Sora Margherita. If you've still got a craving for your sweet tooth afterwards, we recommend a visit to Boccione bakery.
Toss a coin into the Trevi Fountain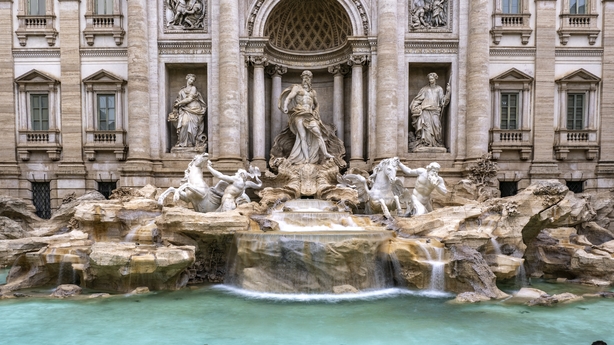 This 18th-century fountain has been the set of many movies and television episodes, and for good, aesthetically-pleasing reasons. It was designed by Italian architect Nicola Salvi and completed by Giuseppe Pannini with the help of others. It's located at the intersection of three streets, right in the middle of De 'Crocicchi, Poli and Delle Muratte Street. Behind the fountain, you'll see Palazzo Poli, complete with a giant collection of Corinthian pilasters on display. Be sure to throw a coin into the fountain (with your right hand over your left shoulder) for good luck, adding to the rumoured €3,000 a day that's thrown in.
See the remains of the thermal Baths of Caracalla
Visit the site where the second-largest Roman baths once existed, dating back as far as 212 AD. The thermal baths required several million bricks and over 252 columns to complete, spanning across 62 acres for you to explore. Since their construction, the baths have inspired famous architecture worldwide, including St. George's Hall in Liverpool and the original Pennsylvania Station in New York. In more recent times, the venue has been used for gymnastics events at the 1960 summer Olympics, it hosted the Rome Grand Prix four times, and has featured opera performances and concerts down through the years - including the very first Three Tenors concert in 1990. You'll find the baths on Viale delle Terme di Caracalla, which you can visit from 9am - 4.30pm every day except Monday.
Book your trip to Rome now at www.aerlingus.com.
Aer Lingus are the official airline and a proud sponsor of the Irish Rugby team. It's their privilege to not only fly the team to away matches, but also the legions of loyal fans who travel where it takes to get behind the team.
#HomeAdvantage