Love it or loathe it Valentine's Day comes around every year, so whether your plans involve celebrating the day with someone special or ignoring it entirely, you may as well know a few things about why it exists in the first place.
Why do we even have a designated love day in the first place?
Far from suggestive cards with questionable slogans, Valentine's Day actually started off like many other modern festivals - as a Christian feast day.
The day itself is associated with Christian martyrs, among the most famous of whom was a 3rd-century priest, St Valentine. But like every traditional celebration, there are numerous strains of the one story.
Some say Valentine was thrown into prison in Rome for agreeing to marry soldiers to their loved ones even though it was forbidden. At the time the emperor believed that men who had no romantic attachments or families made for better soldiers for his armed forces.
Others say Valentine also said mass for Christians who were being persecuted by the Romans, which made him extremely unpopular with authorities.
Other versions tell that he was put to death for attempting to help Christians who were imprisoned by the emperor escape.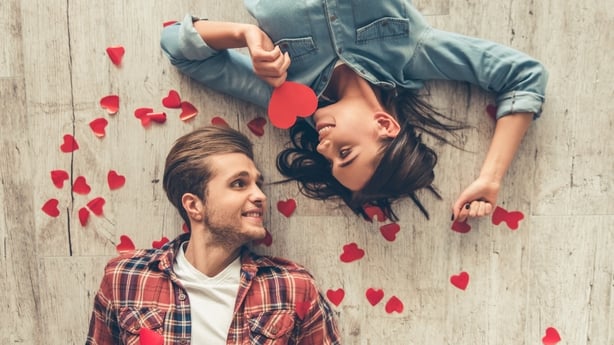 Why do we send cards?
Despite being a priest, it seems that Valentine himself fell in love with a young woman who was supposedly the daughter of his jailor. The letter he wrote to her before his death is considered the first Valentine's card.
By signing off 'from your Valentine' he made famous the now common manner of finishing off Valentines' messages, especially those from secret admirers.
Although his remains were initially kept in the church and catacombs of San Valentino in Rome, some of his relics have since been dispersed, including to the Whitefriar Street Carmelite Church in Dublin.
Although the above is perhaps the most favoured retelling of the story, others link the day to the Roman festival of Lupercalia, which included fertility ceremonies and matchmaking.
Does everyone mark it?
Valentine's Day is marked in many countries, but is celebrated in some parts to a greater extent than others.
In the United States, the day is a multi-billion dollar industry and last year American consumers forked out an estimated $19.6 billion on celebrating the occasion.
More unusually in Wales, couples exchange handcrafted wooden spoons as a sign of their devotion, while in Japan female workers buy chocolates for their male colleagues.
Just friends
Galentine's day and Palentine's day are a more modern creation and is all about celebrating your relationships with friends on February 13th.
Made famous by American comedy series Parks and Recreation, the concept Galentine's Day has really grown in popularity in recent years.
Just as Valentine's Day is essentially an excuse to do something nice with your significant other, Galentine's day an excellent opportunity to get the girls together for a fun night out or in.
What should I do this Valentine's Day?
Every year couples converge on Whitefriar Street Carmelite Church in Dublin to have their wedding rings blessed at the site of the saints' relics.
If you haven't made it down the aisle just yet, the shrine to the saint gets visitors every day of the year and is another way to mark the occasion. There's even a book where you can write your prayers or wishes in.
Otherwise, pretty much every single restaurant across the country is running some sort of Valentine's special, so why not grab your better half and make the most of the excuse to go out for a fancy dinner on a random Tuesday night.
If you're still searching for your own Valentine why not try out some speed dating to make the most of those few hours after work on the day itself.