As the enduringly popular magazine show celebrates its 30th year of sharing stories from across the country, co-hosts Anne Cassin and Bláthnaid Ni Chofaigh tell us what it has meant to be part of the adventure.
The run of the country
Anne Cassin reels in the highs of her 11 years with Nationwide, now in its 30th year, and why she's unlikely to clock off any time soon. Donal O'Donoghue meets her.
"When I'm travelling around the country with my family, I spend my time saying, 'Ah I know a woman here who overcame so much and is now a potter', or 'There's a very interesting man down there called Eoghan', or 'Do you know that monastery there? Well let me tell you all about it'", says Anne Cassin on how Nationwide has impacted her life, as well as the sanity of her loved ones.
Jeez Anne, I say, your family must be going mad, praying that they get to the journey's end as soon as possible. She laughs. "Oh yes, I bore them to death. They say, 'You're such a know-it-all' and probably silently wonder 'Are we there yet?' But having visited almost every nook and cranny of the island with Nationwide, Cassin acknowledges that this is a two-way street, where as much as you get, you also "leave a little bit of yourself in every place you visit."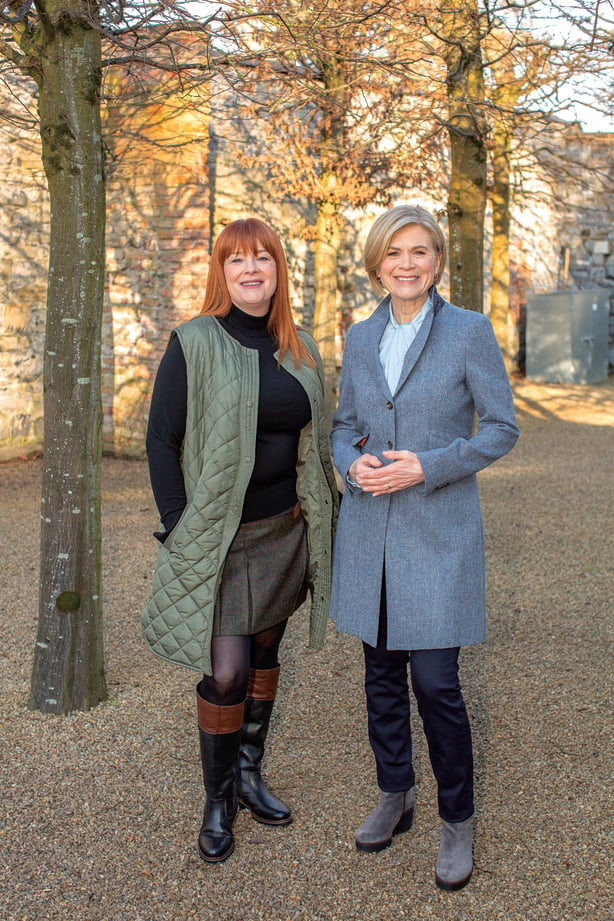 The Dubliner first hit the Nationwide road in January 2012, having previously hosted Capital D, a sort of city cousin to the long-established country-wide (and beyond) flagship RTÉ show. "I didn't really appreciate at the time how big a beast (Nationwide) was with its impressive history and reach," she says.
She also didn't anticipate how mucky it could get on the road. On her very first day, filming in Glendalough, Co. Wicklow, she sported a chic pair of city shoes. In a subsequent show, a two-hander on the Young Scientists Exhibition, her then co-host, Mary Kennedy, wised up the newbie to what lay ahead. "Mary welcomed me onto the show and added that I would need my thermals and woolly socks. Back then, I didn't have a clue what she was on about. Now I know."
Apart from the Angelus and the news bulletins, Nationwide is the most frequent show on RTÉ TV: three days a week, 50 weeks a year. And yet, even with its 30th anniversary this autumn, Cassin says that the fund of potential stories is unlimited.
"Love scones," she says of what will feature this St Valentine's Day. I wonder if they are anything like the brown scone she is buttering as we talk. Apparently not. Love scones, as well as love spoons, are all part of a loved-up report from Cork.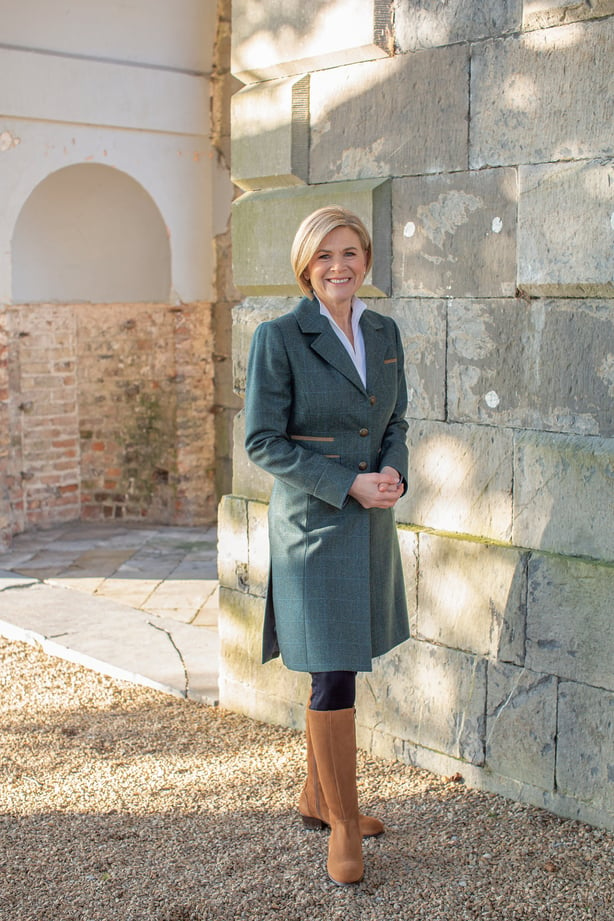 Before that, on February 8, and celebrating the 100th anniversary of the birth of Brendan Behan, Cassin will visit Mountjoy, an institution the writer was familiar with, and also chat with Behan's daughter, Blanaid, about the iconic figure who died in 1964, a few months after her birth.
In her 11 years with Nationwide, Cassin says she's most proud of helping to keep the show on the road during the years of the pandemic, offering snapshots of life during the lockdowns. She's also proud of the report she fronted on her home turf of Balbriggan in Co. Dublin. The subject was her suggestion. So how did she pitch it? "I said how about doing something about Balbriggan?" she says and laughs.
Well not exactly. Cassin, who grew up on a farm outside the town, the eldest of five, knew that coastal commuter town had a storied history and some famous locals, not least GAA legend, John O'Leary: all grist to the Nationwide mill.
Among the most vivid and surprising stories was The Burning Man Festival, not in Nevada's Black Rock Desert but a spin-off event in the heart of Derry City. "It was astonishing" she says of just one of the places and faces she has encountered down the years.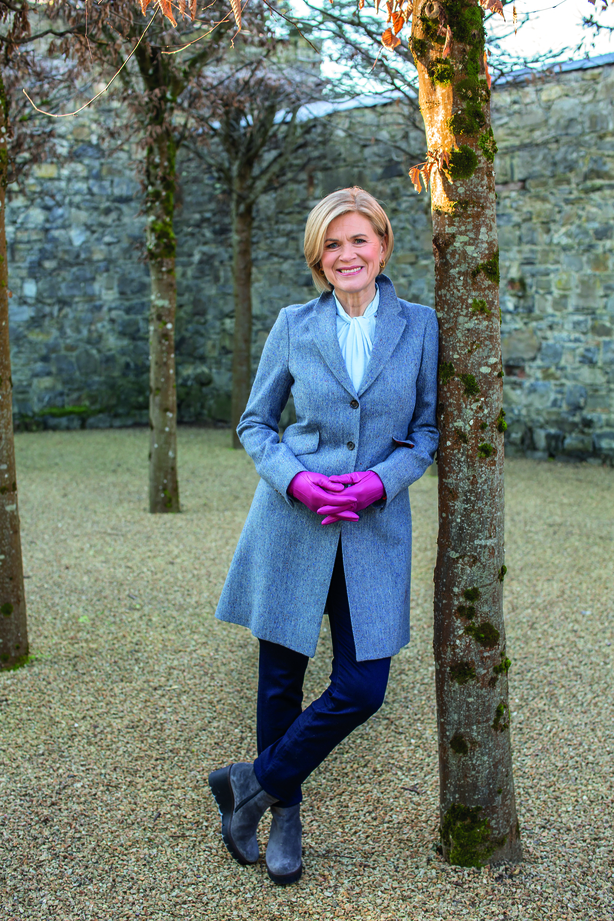 In that time, Cassin has also travelled beyond these shores for Nationwide (Paris for a tribute to designer Eileen Gray, Addis Abba to report on the work of ChildFund Ireland), but not so much in the early days, when she and her husband, Donagh's three children were still young. Now, her youngest, Heather (17), is doing her Leaving Cert this summer, Joe (22), is in his final year of international business studies with Spanish at DCU and her eldest, Ellen (23), a graduate of drama and theatre studies at TCD, is working in Edinburgh.
"Not acting but behind the scenes," says the daughter of the late actor Barry Cassin, who herself briefly contemplated a stage career before broadcasting claimed her. "I'm dogged and determined, I suppose, which is good because you need endurance for a show like Nationwide."
Last summer, she completed her 201st park run. "I'm only at 224," she says now, somewhat abashed. But sea swimming is her newish thing, ideally once a week, although the last time was January 2, off the raw, ruagged coast of Dingle. "It's a great stress buster" she says. She's also a passionate reader, currently elbow-deep in Donal Ryan's, The Queen of Dirt Island.
She wonders aloud if the Nenagh native might feature in Nationwide. "I'd ask him to take me around the Tipperary of his books," she says of that fictional hinterland known as Ryan Land. Another day, another idea, another potential story for a show that embraces all kinds of everything. No wonder Anne Cassin is happy to stay with Nationwide as long as it will have her. Just don't get in the car with her if she's embarking on a long-distance journey.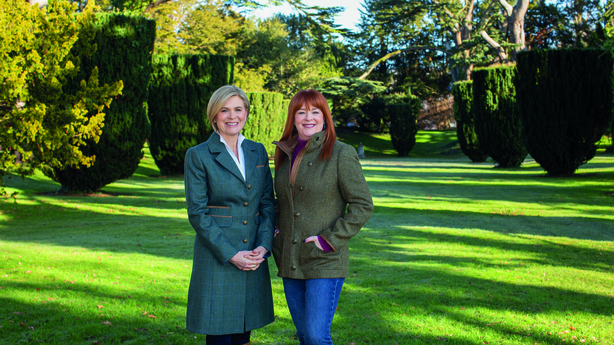 Telling the nation's stories
Elle Gordon chats to Bláthnaid Ní Chofaigh about Nationwide's 30th anniversary, her stand-out moments from the last three years, and why sharing people's stories is such a privilege
Bláthnaid Ní Chofaigh is having a busy morning: she is chatting to me, first from the car, and then FaceTime, while fixing her make-up in an RTÉ bathroom.
"I am just having a bit of a crazy day," she says with a laugh. "I have to do an edit and some links, and this, but listen, I am very lucky. It is 30 years of Nationwide, but it is only three for me. They have been so varied, and they have flown. Sometimes, I feel like I have been on it ten years.
"I haven't always joined an up-and-running production. I have usually been on a production from the beginning, so it has been different. I think it is probably harder to come in on a production because everyone else knows how it works, or how the system works, and I am kind of still learning it."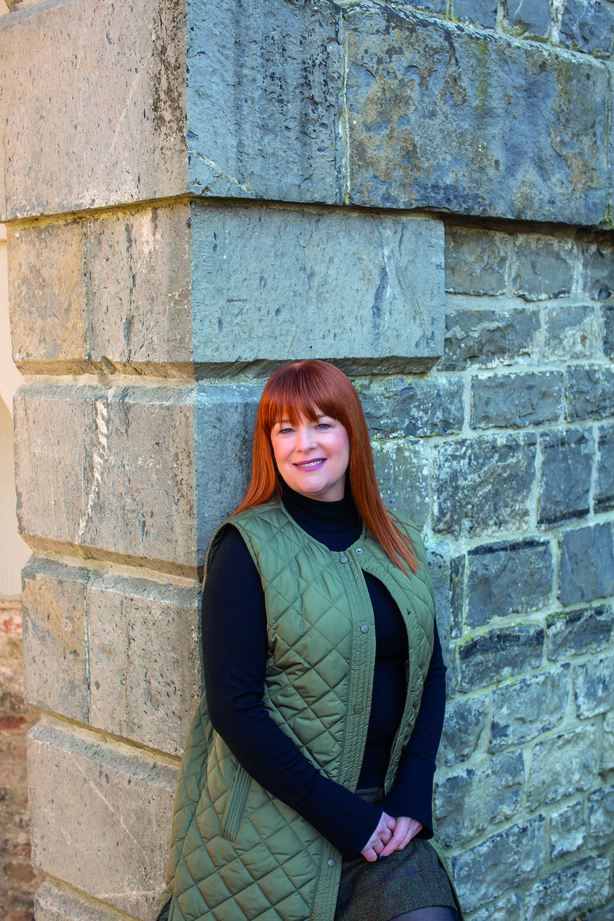 What are her own memories of this prolific show before she became a presenter on it? "For me, Nationwide was one of those things that was on all the time. When I was younger, and even when I was a mother of kids in crèche, it would always be on when we were coming in the door on a winter's evening, so it is great to be associated with something that is so successful. When you talk to the likes of Mary Fanning, who is 28 years reporting on the show, there isn't any story she hasn't covered but she still has the same enthusiasm she had in the early days. I love her reports.
"We all think we have brought so much to television as females but there have always been women like Mary who were grafting on away, long before us."
The shoot for this week's cover with Bláthnaid's co-presenter Anne Cassin took place in the beautiful surrounds of Carton House in Co Kildare.
"Anne and I rarely get to work together," says Bláthnaid, "so it was lovely. I could be heading to Donegal, and Anne could be heading to Kilkenny, so a lot of stuff you do on Nationwide is on your own, with a crew. I have to say, the crew carry Nationwide. You meet them and you work with them for the day. You direct together, you're producing together, you are making decisions together, you know. They are great."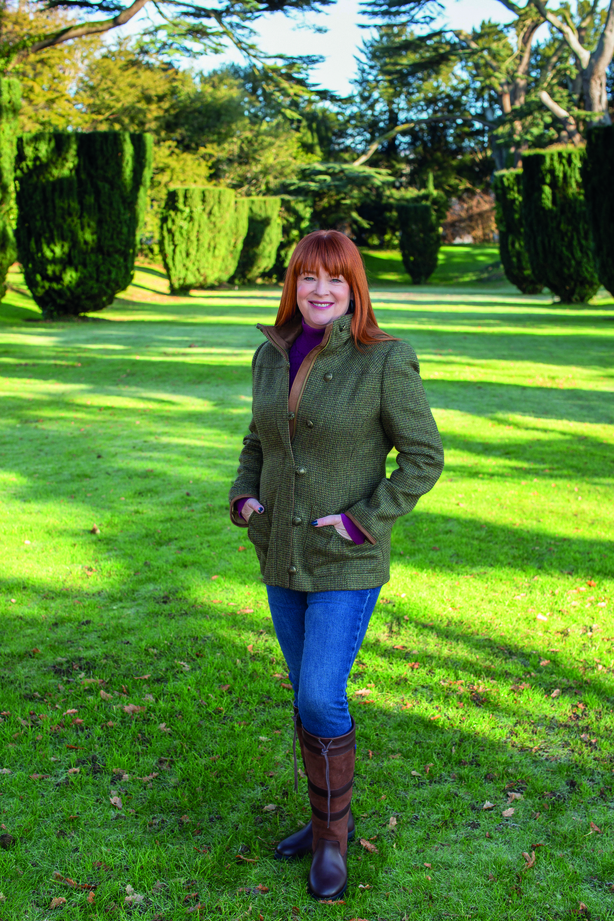 Does she have highlight from the last three years?
"It is the reports that you put a lot of work into and get results from. But then you could also put a lot of work into something and not get the results, so it just depends. TV is showbiz, no matter what. I loved a story I did on a woman who rehabilitees hedgehogs in County Clare. She is there bringing them back to life. She blew me away. It is called The Hogsprickle and I just loved it. I also loved the piece we did on the biodiversity side of Tidy Towns, which was so interesting. There is not one story that I have done on Nationwide that I haven't learned something from or got excited about."
Away from the screen, what is life like at home; her kids must be grown at this stage?
"I have big kids now: they are adults at 26, 23, 20, and 19. My daughter moved out, she is living with a friend and my three sons are home. They are still studying, and my husband works from home. And then I have my big dog, Poitín, who has appeared on Nationwide on a few occasions. She is so bonkers, but everyone loves her. So, it is a busy house; there is always traffic in and out, but I suppose I wouldn't have it any other way."
Finally, what does she think it is about Nationwide that has given the show such an enduring appeal?
"I think it is a credit to Michael Ryan, who came up with the idea back in 1993. Nationwide has had to change with the times and to reflect what the audiences are into, but the original concept is still there. We're national and the stories are about the people. It is the people sharing their lives with us and that is a huge privilege. They trust us with their stories, and we have to respect them and mind them."