From lifelong bracelets to retro coffee machines, men's fashion and lifestyle guru Rob Kenny is back with the best gifts you can buy your guy for Valentine's Day.
Whether you're planning to splurge or find a bargain, Rob has done the heavy lifting for you. All you have to do is add a cute card, and you'll be the best partner on this Emerald Isle.
CHAINED by Heartbreak Social Club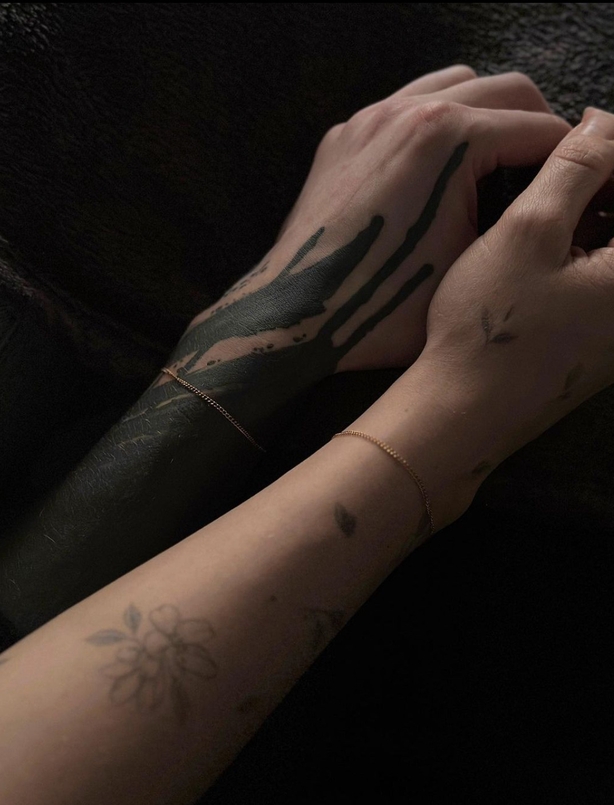 'Chained' Welded Forever Bracelets are available in Dublin's Heartbreak Social Club. To get 'chained' is to get a custom-fit bracelet that is then welded directly around your wrist. It's the modern (and less intense) version of matching couple tattoos. The result is a seamless forever bracelet that needs no maintenance. Choose between a range of 6 stunning chains in 14ct/9ct gold/sterling silver. Matching jewellery with your partner that will last a lifetime. An appointment for two is €160.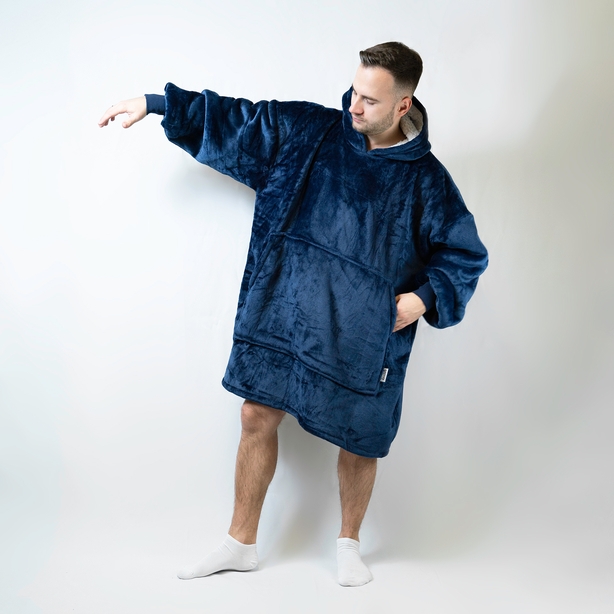 The warmest and coziest piece of clothing they will ever own. Essentially, this is a blanket you can wear. Warm, comfy and practical, if you're not careful, it will replace all the clothes in the wardrobe. This Irish brand does gifts for men and they even come gift-wrapped. The Wooliee collection starts at €54.95.
If your fella' is balding, this might be the best gift you ever give him. Grow Club is a Hair Transplant Clinic based in Sandyford, Co. Dublin, and offers affordable hairline restoration with a monthly installment payment plan for as little as €108. Why not gift him the first month or two to get him over the line, and get his mojo back? Grow Club promises a VIP service and a full head of hair in 12 months for a total of €3,999.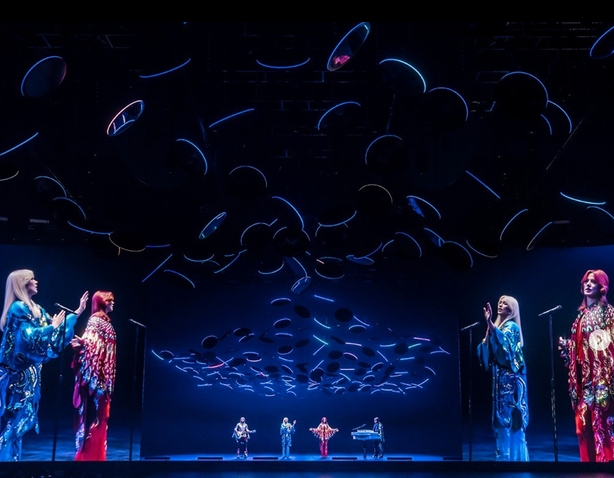 This one is a gift that leaves the both of you with a present. The ABBA Voyage experience is a once-in-a-lifetime opportunity to see ABBA, in real-time, as they were in 1977. An entire concert fully performed by virtual avatars. Held in a purpose-built venue at the Queen Elizabeth Olympic Park, officially called The ABBA Arena, it's the new best reason to head over to London and have a night you'll never forget. Tickets are available from £55.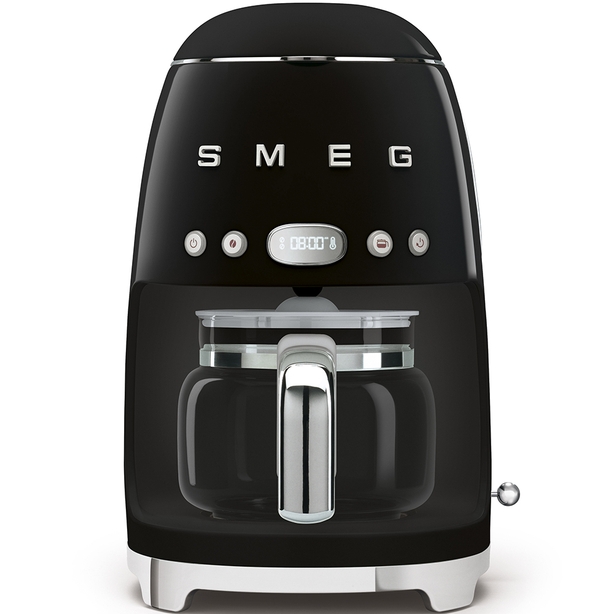 Your coffee-loving beau will be obsessed. The Smeg 50's Retro Coffee Machine will brighten up their days with freshly brewed coffee and its sleek retro design. You can set the machine to switch on automatically, so they can literally wake up to the smell of freshly brewed coffee in the morning while you stay in bed. It's compatible with ground coffee, so can be used to brew whatever your favourite coffee is and you don't need to worry about pods. €209.99.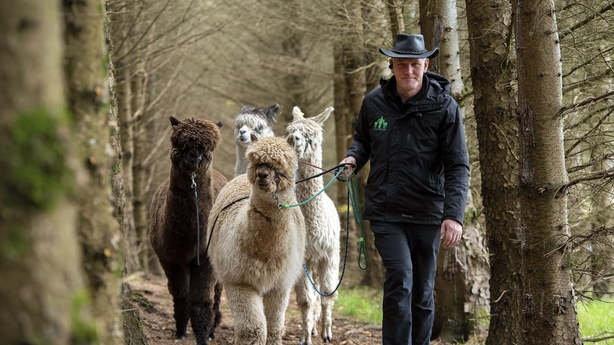 Experience Hiking together with your very own Alpaca companion is a memory you won't soon forget. Alpaca Trekking with K2 Alpacas is a unique experience that any nature lover will cherish and enjoy. Based in Newtown Mount Kennedy, the Aplaca & Prosecco Trek Experience is approximately two hours in length. You will be shown how to handle your new hiking partner, then, once you get to know each other, set off on a one hour and 15 min walk (approx). You'll get a chance to feed your alpaca by hand and get loads of cute selfies. To top off a fantastic day, you'll end the trek with a glass of prosecco and a visit to their Farm Shop. A gorgeous, wholesome experience. Tickets from €38.
Skinmade Problem Solver Serums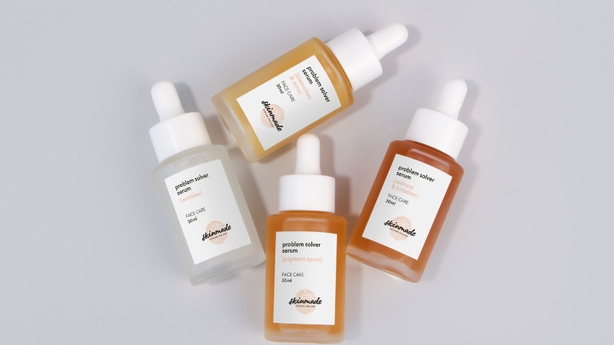 No matter the skincare problem your man is dealing with, the Problem Solver Serums from German beauty tech company, Skinmade, offers the expert solution. Each of the four serums addresses a different major skin concern: wrinkles, blemishes and acne, redness and irritation, and pigmentation, and are suitable for all skin types. The Problem Solver Serums are now offered exclusively in Ireland via Akina.ie or in-store at Akina Beauty Clinic, Dublin 2. RRP €70.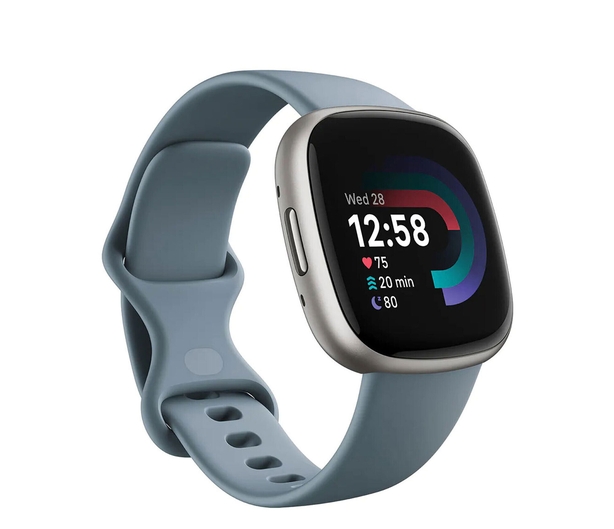 Get better workout results with this thin, lightweight fitness watch from FitBit. Check your Daily Readiness Score to see if you're up for a challenging workout or recovery day based on insights from your body, then get suggested workouts and a recommended daily active zone minutes goal. The FitBit Vera 4 includes Google Maps and Google Wallet so you can get directions and pay on the go. A full charge even lasts 6 days on this smartwatch. €229.
We need your consent to load this Instagram contentWe use Instagram to manage extra content that can set cookies on your device and collect data about your activity. Please review their details and accept them to load the content.Manage Preferences
A man of style is sure to treasure this wardrobe staple. Burberry is the master of designing check patterns, and this classic scarf is the perfect embodiment of this. With the brand's signature print in an oversized scale, this pure cashmere layer is completed with delicate tassel ends. €390.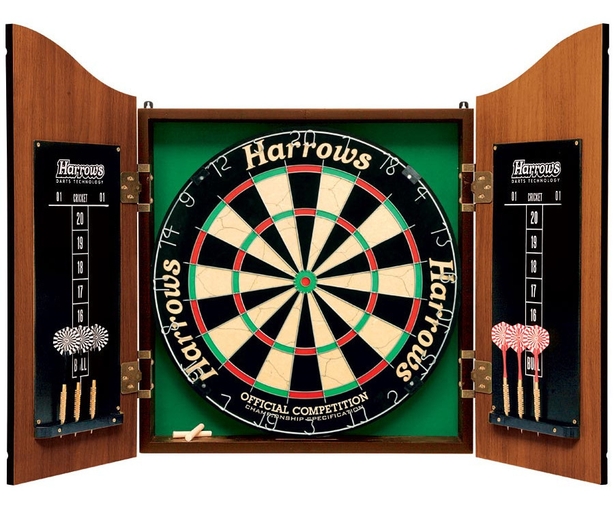 An accessory to complete that at-home bar. Hours of fun are to be had with a dartboard in the house. Get one here at Elvery Sports. The complete "ready to go" steel-tip combination set includes a Rosewood finish cabinet, with scoreboards inside the doors, an official competition bristle dartboard, two sets of darts, chalks and dusters. All for €90.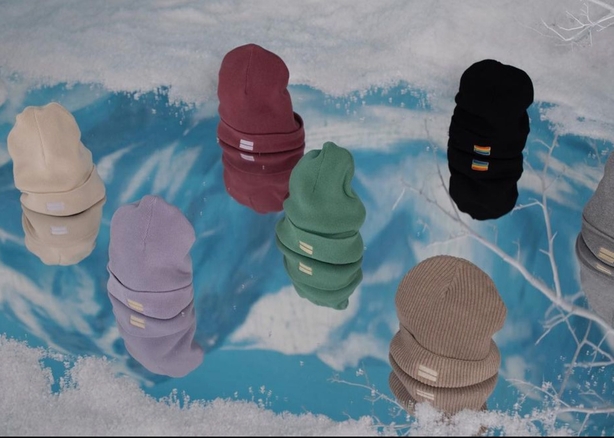 Human Collective is spreading a message of equality and social inclusion. They design Irish urban-leisure clothing that's environmentally sustainable and socially inclusive and give back to one of their charity partners with every purchase; Sports Against Racism Ireland, LGBT Ireland, and The Irish Youth Foundation. Their classic beanie is light, cosy and is made with GOT-certified organic cotton. This brand is regularly spotted on Ireland's most stylish influencers from Jodie Wood, to James Kavanagh, to Paddy Smyth. RRP €29.
We need your consent to load this Instagram contentWe use Instagram to manage extra content that can set cookies on your device and collect data about your activity. Please review their details and accept them to load the content.Manage Preferences
Casablanca fuses the founder's French-Moroccan identity with the timeless après-sport aesthetic. The brand is the perfect combination of comfort and elegance. Plus it's a brand du jour that is not known by all, so if you know, you know. Casablanca Short-Sleeve Crochet Overshirt RRP €825.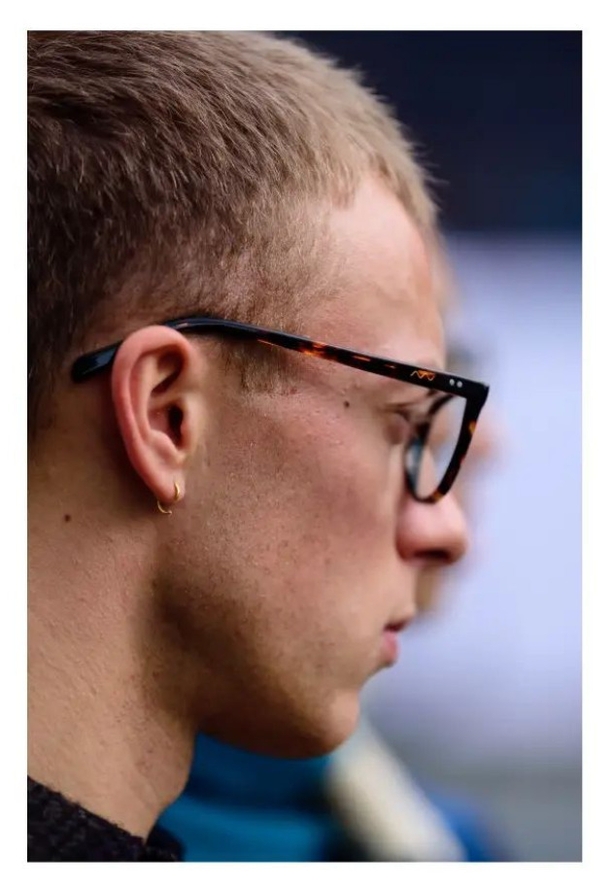 The majority of us in modern times are stuck to screens all day long, which can lead to headaches and poor sleep. Ambr Eyewear glasses are made to protect eyes from screens by blocking harmful blue light from our digital devices. They're available non-prescription, so, even with perfect eyesight, they can be worn to protect eyes from the blue light emitted from our screens. Low and wide, the Helio Blue Light Glasses from Ambr Eyewear suit almost all face shapes. They are sophisticated, wide, rectangular unisex frames. The Helio frames complement most faces, especially round, oval or narrow faces. €60.
SECRID Original Card Protector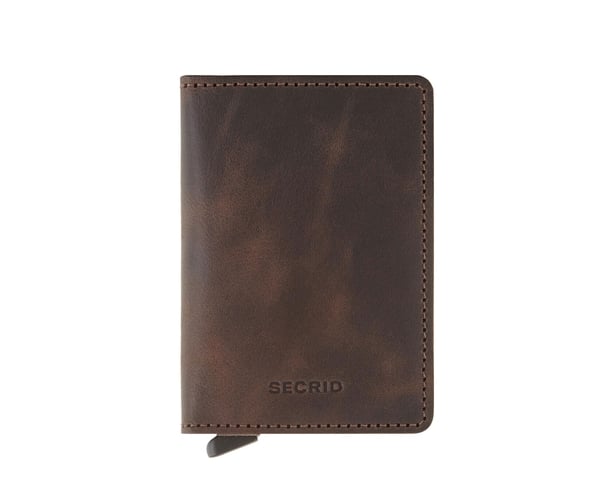 Mini Wallet Secrid has taken its original innovative wallet design and made it even better. This design is even slimmer than before but fits even more. Suitable for banknotes and business cards as well as credit cards, this wallet can hold up to 6 flat cards or up to four cards with embossed lettering. Solid aluminum protects your cards from skimming and unwanted reading, while the vintage leather exterior keeps style to the forefront. €60.
We need your consent to load this Instagram contentWe use Instagram to manage extra content that can set cookies on your device and collect data about your activity. Please review their details and accept them to load the content.Manage Preferences
After a mediocre experience years ago, I thought I hated yoga and convinced myself that it just wasn't for me. That was until three of my girlfriends brought me to 'Yoga Dublin' in Dartmouth Square in Ranelagh, and the one class completely changed my mind. It's an incredible, calming experience that's much-needed during a busy work week, and also brilliant for stretching the body - which we so rarely do. I am converted to yoga now and I think this is a great gift for any man who needs to unwind or who gets sore and stiff. Online membership starts at €89 per month.
Spring yoga retreat in idyllic Donegal
We need your consent to load this Instagram contentWe use Instagram to manage extra content that can set cookies on your device and collect data about your activity. Please review their details and accept them to load the content.Manage Preferences
Reset your partner's body and mind with a tranquil and refreshing yoga retreat at Redcastle Oceanfront Golf and Spa Hotel, Donegal, guided by renowned yogi Tara O'Rourke. Prepare for cheerful spring days with multiple yoga practices set in the stunning surrounds of Redcastle estate. With views overlooking Lough Foyle and park and shore walks looping the hotel itself, this yoga retreat promises to relax you as well as rejuvenate your mindset with experienced yoga practitioner Tara O'Rourke at the helm. (Dates: March 10th-12th 2023). This two-day retreat starts at €295 per person sharing.
Salvatore Ferragamo Gancini Cufflinks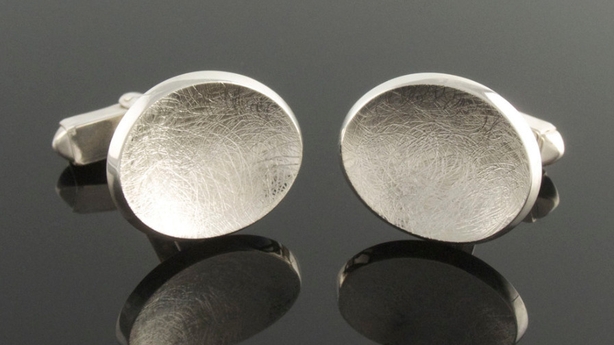 Made in Italy from 100% brass, Salvatore Ferragamo's refined Italian aesthetic trickles down to these cufflinks. Detailed with an engraved logo in a gold-tone finish, they promise to make a smart impression against the shirt of your choice. €230. Or perhaps try a designer Irish alternative from goldsmith Eva Dorney. These heavy-weight concave oval sterling silver cufflinks, with a scratched finished interior, are made to last and minimal-cool. Available here for €125.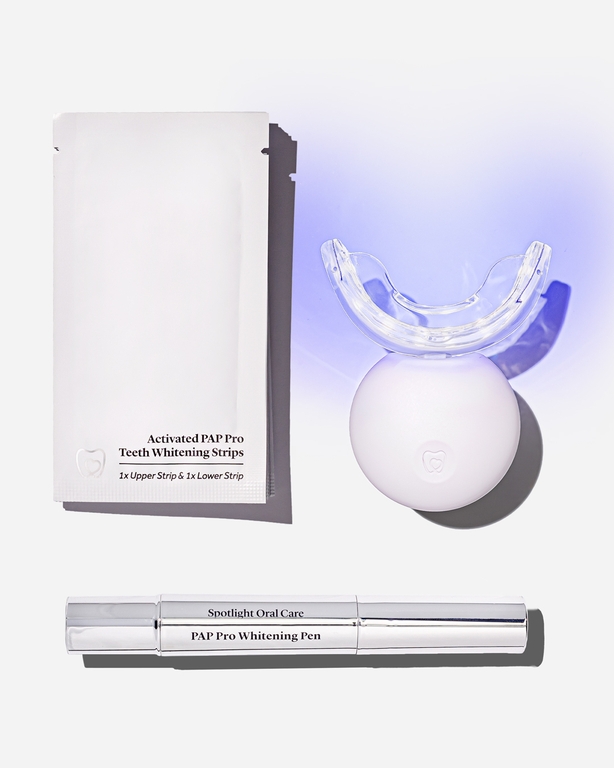 Spotlight Oral Care's Professional LED Teeth Whitening System helps to achieve a whiter smile with their clinically proven, zero-sensitivity breakthrough in teeth whitening. The powerful whitening device delivers fast and effective results using the latest advances in technology to achieve a professional level of whitening in just 30 minutes! RRP €119.95.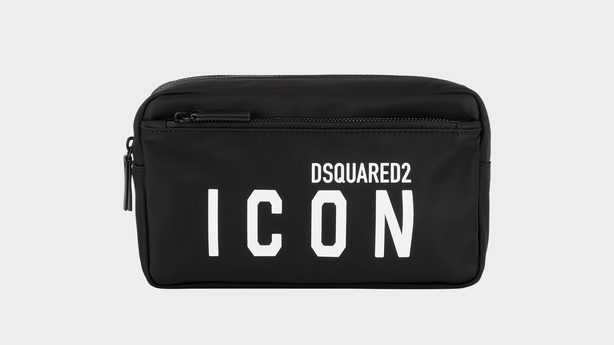 This washbag from Dsquared² is designed with plenty of space to stash all your toiletries for your next weekend away or simply to keep your bathroom organised. Created from smooth fabric and is fitted with a zip-top fastening. RRP €205.
We need your consent to load this Instagram contentWe use Instagram to manage extra content that can set cookies on your device and collect data about your activity. Please review their details and accept them to load the content.Manage Preferences
The sporty and minimal French design makes this the perfect black cap that can be worn with anything. Written in their distinctive font, the logo provides that brand-signature touch. The classic cap is €60, but pop down to The Kooples Kildare Village where there will usually be up to 50% off.
Comme de Garcons 70's Hi-Top Trainers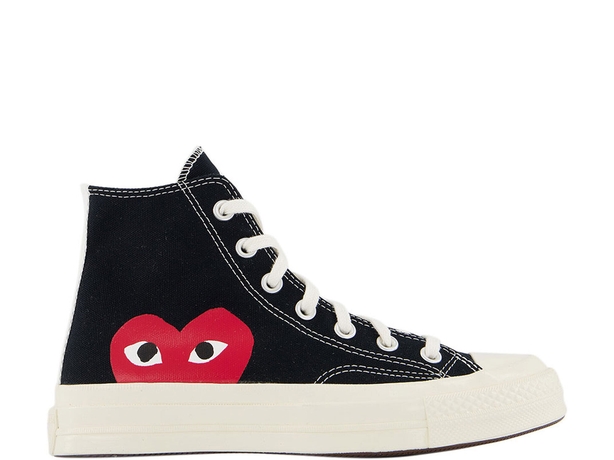 The cult-status collaboration between Comme Des Garçons Play x Converse is instantly recognisable thanks to the pairing of brand motifs. This pair of canvas lace-up high tops are detailed with a heart motif to one side, and the All Star badge to the other. A very stylish addition to any guy's outfit. RRP €150.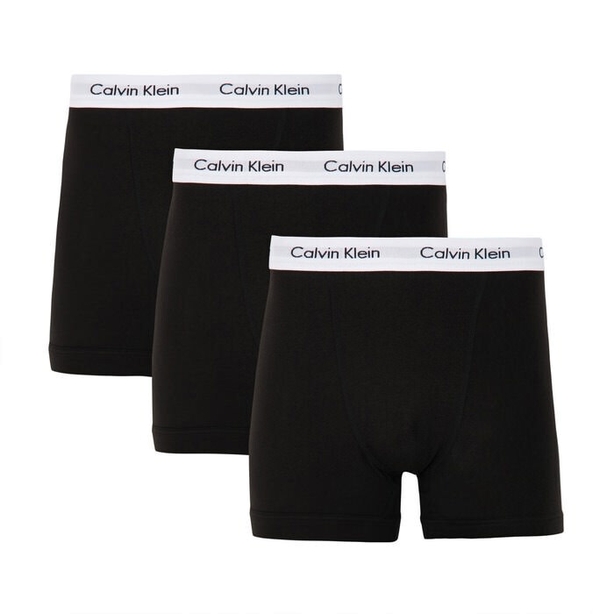 You can't go wrong with an old reliable. If your partner is in desperate need of a sock drawer clean-out, why not spoil them this Valentine's day with the best? Made from 95% cotton, this is a comfortable and practical gift they'll thank you for. In the classic Calvin Klein style they feature the signature logo waistband and a comfortable and sophisticated fit. RRP €47.90.
The North Face Glacier Quarter Zip Fleece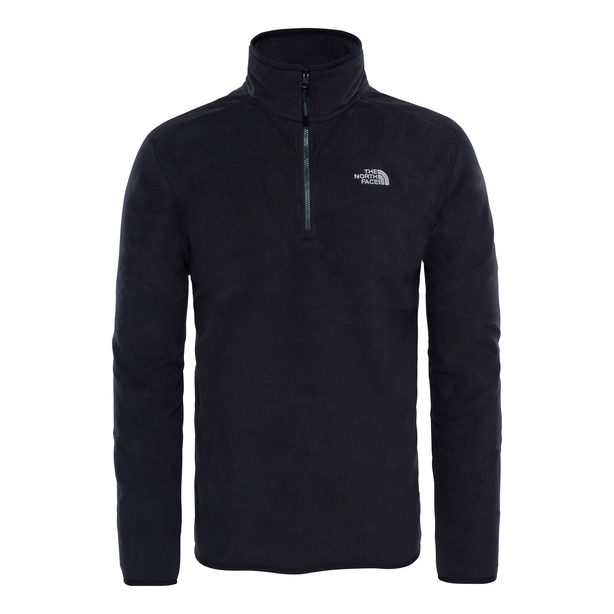 Everyman has the same problem while dressing in winter: the choice between staying warm and getting sweaty. This lightweight fleece sweater from The North Face delivers warmth thanks to air pockets that trap air without compromising breathability. So, you stay warm without getting sweaty. Perfect for layering under waterproofs for the outdoorsy man. RRP €65.
We need your consent to load this Instagram contentWe use Instagram to manage extra content that can set cookies on your device and collect data about your activity. Please review their details and accept them to load the content.Manage Preferences
This is a great gift for the movie buff boyfriend. Enjoy a truly unique cinema experience in the beautifully restored Stella Cinema, an iconic cinematic landmark in Dublin 6. With the choice of a comfortable armchair for one or a double bed in the front row, fine cocktails and a full food menu, this is definitely not your average trip to the cinema. The Stella screens a delightful mix of new Hollywood blockbusters and classic favourites, giving you a wide variety to choose from.
If you're looking for a fine cinema experience for your movie lover but you're not in Dublin, The Pav in Cork will bring you back to a golden era in Cork City's heritage. Its glorious vaulted ceiling has been decorated in a true reflection of the building's original cinematic form. A refined craft cocktail bar sits at the back of the venue.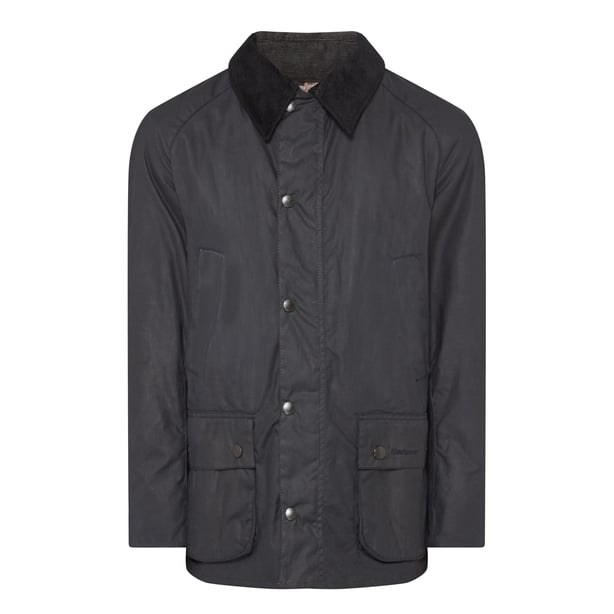 Upgrade your man's urban style with this Ashby Wax Jacket from Barbour. Keep warm and dry with both button and zip-through fastening. A corduroy collar gives this jacket a contemporary twist and with 4 pockets it's an extremely convenient add to any wardrobe. Perfect for casual or weekend styling. RRP €260.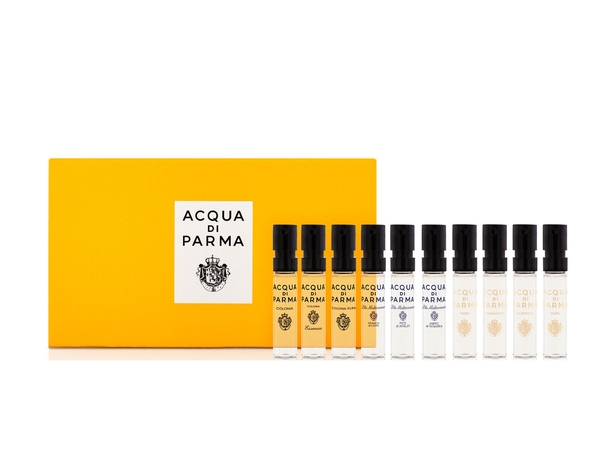 Gift the best selling fragrances of Acqua di Parma, to let your loved one discover which scented sensation resonates the most with them. A perfume sample set with a selection of 10 of the Maison's most iconic fragrances: Colonia, Colonia Essenza, Colonia Pura, Arancia di Capri, Fico di Amalfi, Mirto di Panarea, Yuzu, Osmanthus, Quercia and Oud RRP €30.
Galway Crystal Renmore Decanter Set
Renmore (or an rhinn mhór as Gaeilge) is a range designed for everyday use. The stunning Galway Crystal Renmore Decanter Set will make the perfect statement piece for any table this season. With its beautiful cut, the decanter set will make an ideal gift for Valentine's Day. RRP €95.
Bolin Webb X1 Matte Blue and Stand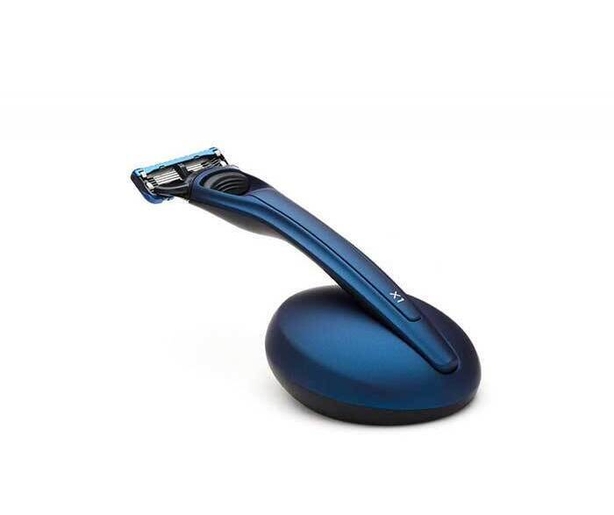 Add a little luxury to their shaving routine. Voted GQ's Best Razor 2020, the Bolin Webb X1 is fitted with a Gillette Fusion5 Proglide blade and primed and painted to an automotive finish. With an iridescent blue finish, this unique soft touch set is a spectacular showpiece. The razor and stand is presented in a signature gift box, ready to go this Valentine's Day. RRP €185.
We need your consent to load this Instagram contentWe use Instagram to manage extra content that can set cookies on your device and collect data about your activity. Please review their details and accept them to load the content.Manage Preferences
Persol, the Italian luxury eyewear brand, has done a complete 180 and is now the go-to brand for any cool, sophisticated man. This square-shaped style captures the essential values of the brand's collections over time, combining extreme functionality with impeccable elegance. RRP €200.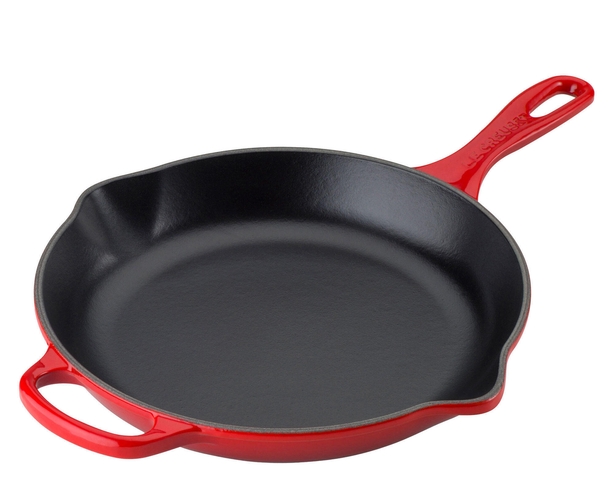 If your partner is a pro in the kitchen, or maybe it's his New Year's Resolution to pick up some skills in the kitchen, why not gift him a chef's accessory protected by a lifetime guarantee? Beloved for the performance it delivers and the personal statement it makes, Le Creuset cast iron cookware has been the backbone of kitchens around the world. Le Creuset Cast Iron Frying Pan is extremely versatile, withstanding any cooking temperature, it can be used on the hob or in the oven for a vast array of cooking tasks. Currently on sale for €140.
SoundBar
For under €50, A SoundBar is a compact speaker that sits under your TV to provide an immersive audio experience. SoundBars are a simple and space efficient way to enhance your entertainment system. And we've done the research for you to find two brilliant options for under €50.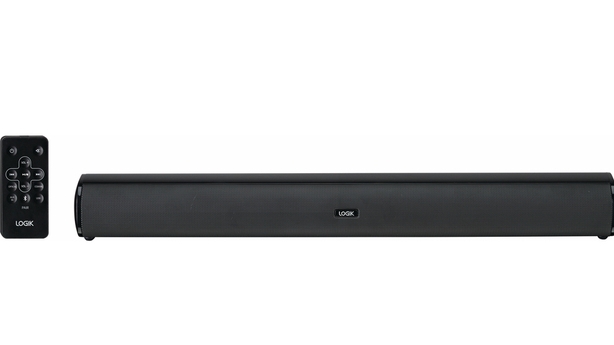 This compact SoundBar is perfect for fitting anywhere in the house. It also comes with a kit if you'd rather mount it to the wall. It still has 24W of sound power, so you're not making any compromises for price or space. It has wireless connection through Bluetooth and USB playback for MP3's. RRP €39.99.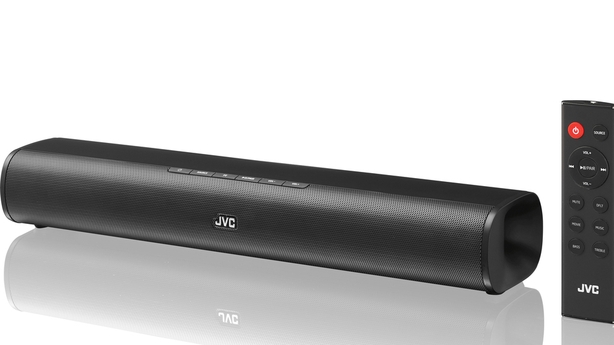 The JVC Compact SoundBar has a compact design that's compatible with TVs from 17'' and over. It has Bluetooth connection so you can stream from any of your devices, but there are also wired connections to easily connect straight to your TV. Wall mounting is also available with this SoundBar and is included in the kit. RRP €49.99.
We need your consent to load this Instagram contentWe use Instagram to manage extra content that can set cookies on your device and collect data about your activity. Please review their details and accept them to load the content.Manage Preferences
Perfect for the cocktail-lover who would rather avoid the buzz of town on Valentine's Day. The Cocktail Club is a new and exciting cocktail delivery service from the multi-award-winning Blind Tiger cocktail bar in Sligo. The Cocktail Club delivers freshly prepared ready-to-drink cocktails to your door. Nationwide shipping is available. They have the perfect cocktail for everyone. Individual cocktails start from €9.50.
Handmade Soap Company Men's Range
Known as Ireland's greenest brand, The Handmade Soap Company continues to innovate the world of beauty and wellness with its commitment to sustainability. The brand has just introduced its first cohesive men's range of products, meaning that Irish men finally have an all-natural and all-sustainable grooming product range, that is just as good as any female range on offer. The new collection includes a beard oil, hair and body wash, after-shave balm, shaving gel, a bar of soap, and natural deodorant. Prices range from €7 - €18, and is available to purchase in Avoca, Kilkenny Shop, Arnotts, Brown Thomas or online at thehandmadesoapcompany.ie.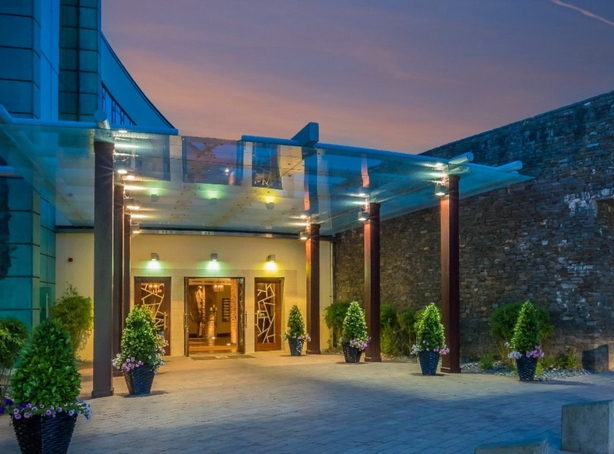 Fota Island Resort epitomises the luxury and service expected from a five-star hotel in the rebel county. As one of the very few resort hotels in Ireland, it is situated on its own private island amidst the tranquillity of Cork Harbour, yet is just 15 mins drive from the hustle and bustle of Cork City.
The Island resort is a notably fantastic choice for a romantic weekend away, whether you want to go lion-watching in the neighbouring Fota wildlife park, relax in their award-winning spa, or dine in the sensational Cove restaurant. Stay in one of their beautifully decorated luxury rooms from €259, or if you're looking for a more at-home vibe, try one of their self gorgeous self-catering lodges from €206.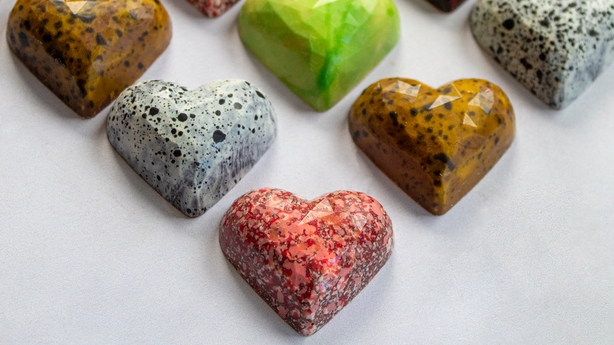 It wouldn't be Valentine's Day without chocolate. Go the extra mile this year and get a box of luxurious and decadent chocolates from Grá Chocolates, made with love in county Galway. Award-winning pastry chef, Gráinne Mullins crafts each exquisite chocolate in small batches and then paints them by hand. Each batch takes three days to make. The Sweet Love Box is a decadent way of saying 'I Love You' this February featuring 12 different chocolates to set your heart a flutter such as Fineapple, Hot Stuff, So Vanilla, and Apple of My Eye. RRP €35.
Pygmalion + Peter McVerry Trust
Gift your partner a gorgeous night out, and in turn do your good deed for the week by visiting Pygmalion. The popular Dublin bar has scrapped its entry fee and is asking its patrons to donate to The Peter McVerry Trust. This waived entry fee extends to ticketed events, and the bar has also announced a discount of up to 20% on all food and drinks. Treat your partner to a Pyg Sunday for 40% off drinks and a Dj set kicking off at 6pm every week.
Prada Cologne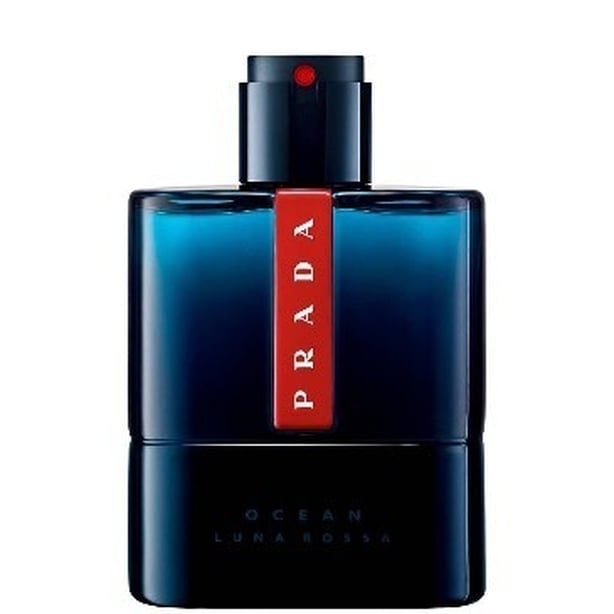 Prada is soaring ahead with remarkable scents over the past year. L'Homme Prada is a sensual, luxury male fragrance, with a sophisticated allure. 50ml is €72 in Arnotts. Luna Rossa Ocean is a powerful fragrance. Fusing naturally inspired, fresh and aquatic accords. A truly unique and addictive everyday aftershave for men. 50ml is €75 in Boots.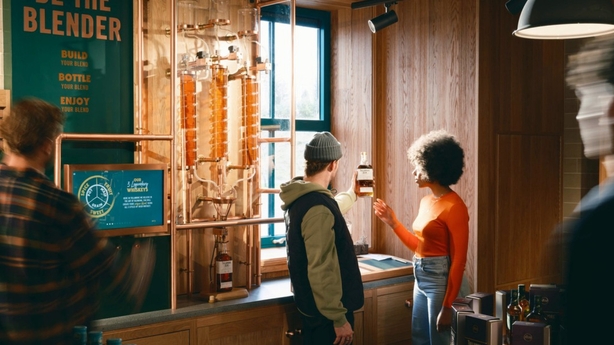 Experience a day like no other and take a look 'behind the scenes' of the state-of-the-art Distillery. Sip an Irish coffee and inhale the rich whiskey aromas from the 50,000 oak casks that lie in the maturation warehouse. The Distillery Tour includes a premium whisky tasting of three expressions of Tullamore D.E.W., the 'Dip the Dog' experience of tasting whiskey straight from the cask of their secret warehouse and the opportunity to bring home your own unique blend of Tullamore D.E.W. (€39).
Connemara Marble Whisky Stones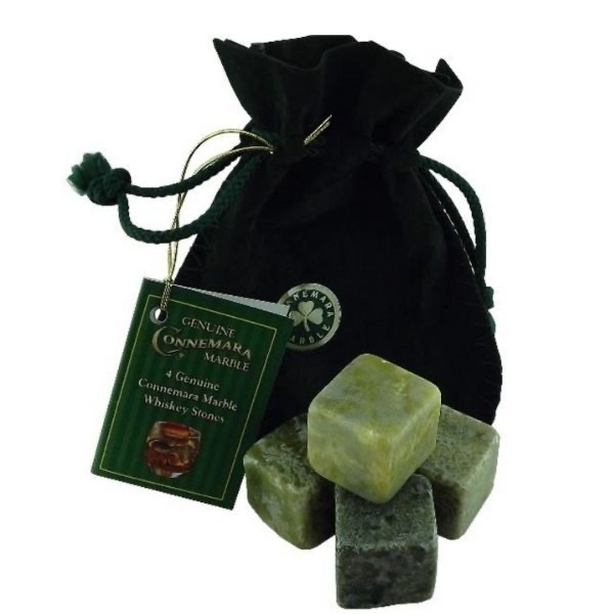 If, after reading the above, you have decided that exceptional whiskey is the perfect gift for your partner, why not add these in too? Connemara Marble is an Irish family-run business, and their reusable can be used to keep many drinks cool. You'll never have your good whisky diluted with ice again. €27.58.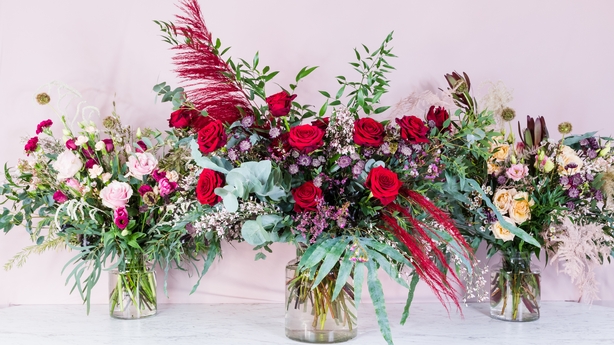 There's a common misconception that men don't want to receive flowers. Well, let's abolish that idea this Valentine's Day and treat our men to a gorgeous bouquet from New Moon Bloom. This is not your standard florist. Sharon Griffin has emerged as Ireland's leading floral storyteller. She buys directly from the growers to get the freshest flowers possible. Bouquets start from €55.
The Head Plan's Mirror Markers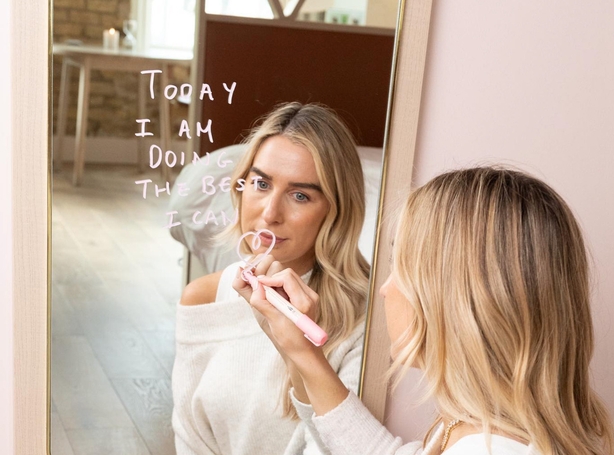 Leave a gorgeous message on the bathroom mirror for your partner to wake up to this Valentine's Day. The Head Plan's Mirror Markers are designed to write positive affirming messages on your mirror to make you or your partner's day. And when you're ready for your next affirmation, they easily wipe off without leaving a trace. RRP €13.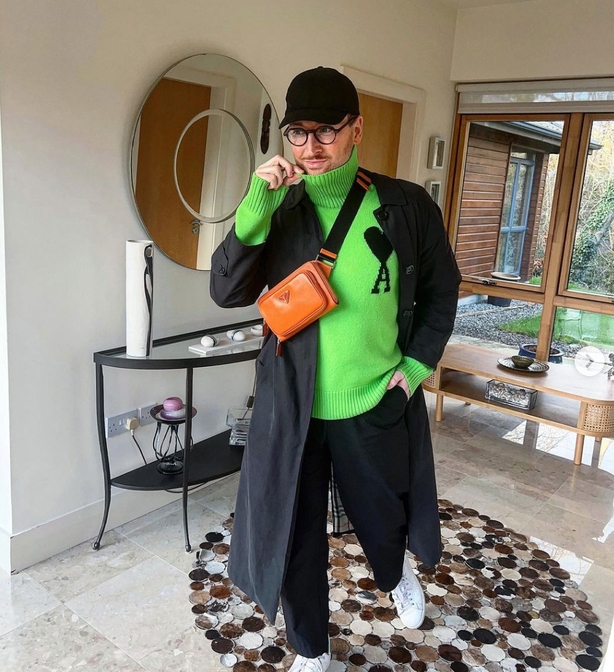 This is the jumper of the moment in the fashion world. If your man is wearing this, it shows he is really in the know. Give it to him for a Valentine's Day surprise he's bound to love. Plus, in return, you'll have one of Ireland's most fashionable men in your arms! The standout turtleneck is available in a range of colours, such as white, green, purple, and black. RRP €280.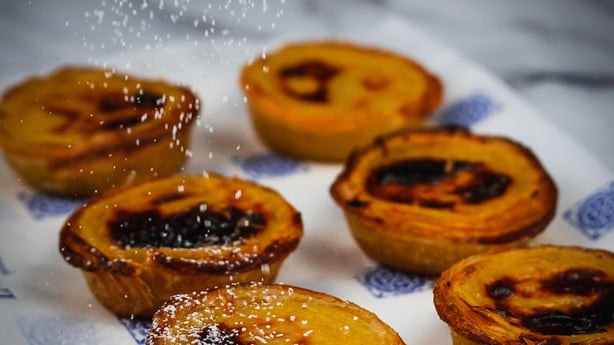 Situated on Andrew Street, Dublin 2, Lisboa Pastelaria opened late last year, and is inspired by the seven-hilled city. Their famous Lisbon traditional pastéis de natas consist of a crispy puff pastry enclosing a gooey vanilla custardy centre. For Valentine's Day 2023, they will be doing a buy one nata and get the second one 50% off, and are also currently running a promotion for any coffee & sweet pastry for €5. So stock up on some delicious Portuguese treats to make your valentines all the more special.
Why not book a completely unique experience and leave with a new piece of self-made jewellery you both can cherish? Silver Works is a collaborative passion from a group of silversmiths and jewellers all working within the Irish industry, teaching fun, interactive classes and courses in the heart of Dublin's Creative Quarter. Let your personality shine with their 'Forge a Silver Ring Taster Class'. €80 per person.
We need your consent to load this Instagram contentWe use Instagram to manage extra content that can set cookies on your device and collect data about your activity. Please review their details and accept them to load the content.Manage Preferences
An Aran Jumper is an example of fine craftsmanship and treasured heritage. It's a timeless piece to have in your wardrobe and they last forever. Aran Woollen Mills was Founded in 1965 by Mrs. Maura Hughes who was determined to find a way to harness and sustain local employment in Westport, County Mayo. Each item is made in Co. Mayo using their super soft wool. Their Inishbofin Traditional Aran Sweater is €70.
Follow Rob Kenny for fashion, travel, and general good craic content here.
If you are affected by any of the issues raised in this article, you can visit Ask About Alcohol.