We've all been there: you've abandoned the dating apps for a while only to re-download them at Christmas and swipe right on all the same people you matched with months, if not years, before. Such is the reality of dating in Ireland.
What you don't expect to happen, however, is that after signing up to First Dates Ireland and striding confidently and hopefully into the restaurant, you're introduced to the very same person you matched with online.
This was exactly what happened for Tallaght natives Adam, 28, and Clodagh, 27, who – despite having matched multiple times online over the years, and living just minutes away from each other – had their first in-person encounter in front of television cameras in the First Dates restaurant.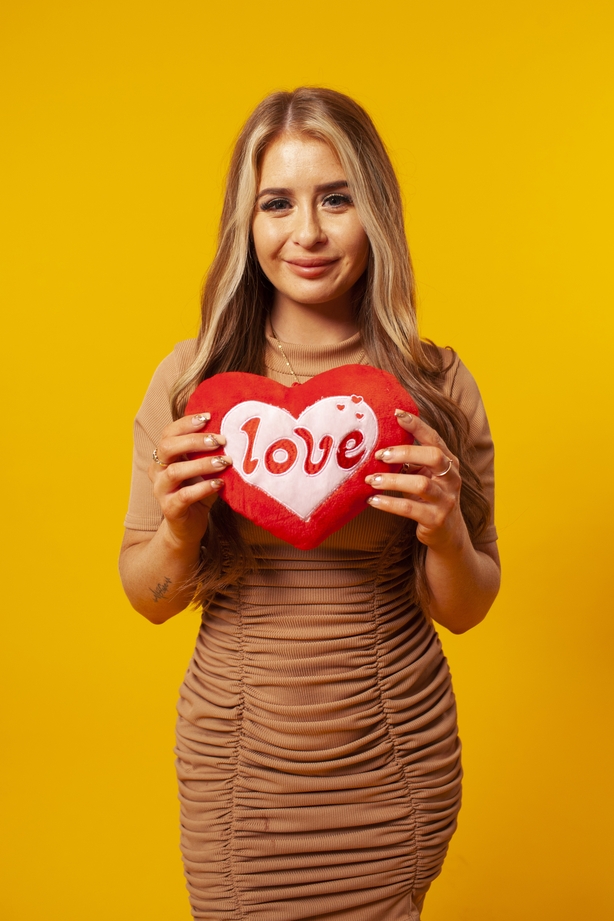 Despite coming from the same neck of the woods, Clodagh told the cameras that the Adam she knew of years ago wouldn't have been her match at all.
"He was with the wrong crowd when he was younger, so you probably would have, not walked away from him, but you wouldn't have given him a chance to get to know you", she said.
As for Adam, he harboured a deep belief that "it's very very hard to be happy with somebody that lives in Tallaght if you're from Tallaght".
"Because of other people. Everybody knows each other and there's always one person" that will have an opinion, he added.
The couple quickly bonded over being softies despite their spunky attitudes. With a number of fresh face tattoos and a towering statute, Adam certainly made an impression in the restaurant. However, he reflected on how often he'd been misjudged for his appearance.
"Maybe sometimes I can come across as overpowering because I'm so tall, I've got the tattoos on me face and me hands and I wear a ring and things like that, but it doesn't define who you are", he said.
Later in the date, he spoke more about judgements he'd gotten, saying: "I've had people say, Jesus if I brought you home me ma and da would kill me."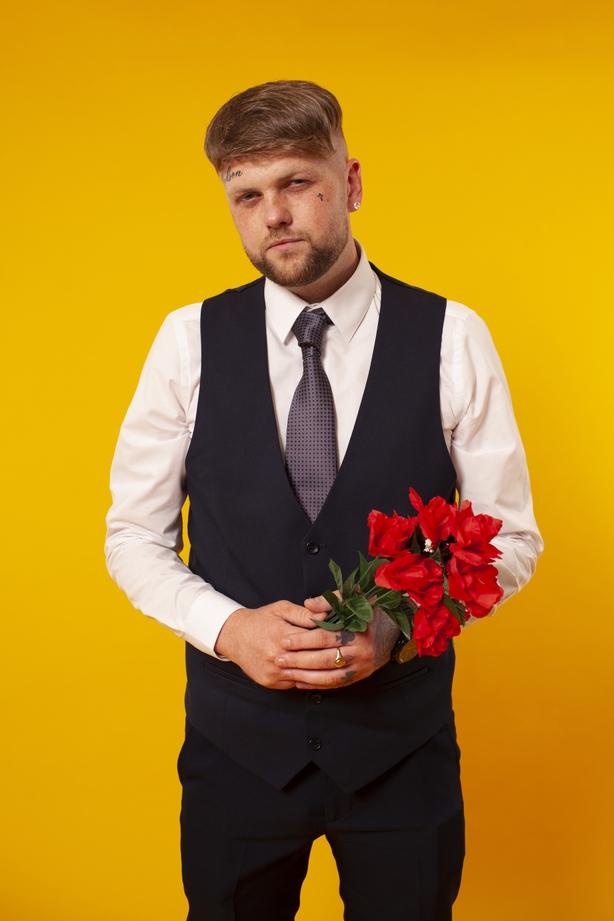 As a dad to a little boy, Hudson, Adam wasn't long revealing his gentler side to Clodagh: "I have a bath and I light candles in it! I'm a 28-year-old man!"
And it wasn't just other people making assumptions, but Adam himself. After Clodagh said that "I might look like a tough cookie but I'm not!" he exclaimed: "I always thought you were. I thought you were a little bulldozer!"
Just like her date, Clodagh wore her heart on her sleeve – literally, with a tattoo of a heart and an anchor a nod to how heart conditions run in her family and had led to challenges in her own life.
"I had open-heart surgery when I was nine months old", she said. "I had two holes in the heart. They both were replaced obviously, one is patched, one is stitched. And then I was premature as well, I was born in January and then I was meant to be born [in] April, May.
Only in Ireland, you go on a blind date and end up sitting opposite your neighbour! 😂 #FirstDatesIRL continues tonight at 9:30pm on RTÉ2 pic.twitter.com/uXbnoLWgRx

— RTÉ2 (@RTE2) February 2, 2023
"The doctors told my mam, there's a high risk of not surviving. They just told my mam to build up the muscles in the heart, around the spinal cord so I got into swimming, dancing."
She continued: "When you're growing up and you know, not that you're different to everyone else or they could be doing different things and you can't because you've a heart condition, I just think I give a lot of love. If you've love to give, just give it."
In the end, their Tinder match proved to be accurate as it was a First Dates match, too. It seems that for this couple, the right time and place was everything.
As Adam said, "She could have turned around and said I'm out of here, for the Adam I was before and I wouldn't have blamed her!"
Watch First Dates Ireland on Thursdays at 9:30pm on RTÉ2.