We all love a good love story; it's part of why we get so invested in shows like First Dates. From the nervous energy and awkward greetings at the beginning to the sparkling chemistry and chance of a goodnight kiss at the end, watching people meet their match makes for excellent entertainment.
Of course, the part we most look forward to is the end of the show when the producers reveal which daters have survived outside of the restaurant, going on to enjoy second and third dates without the presence of cameras. But what happens next? Which couples go the distance?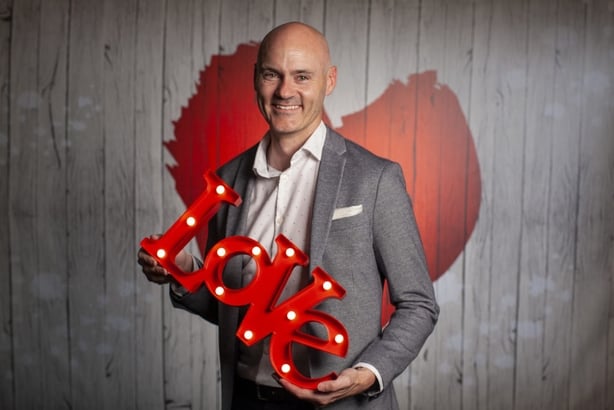 Last March, we caught up with Ger Lynch and Jessica Collins (daughter of broadcaster Ronan Collins) to get some insights into their rom-com-worthy love story.
The two initially met on the show way back in pre-COVID times when daters were allowed to sit within two metres of each other and smell something other than hand sanitiser.
Getting on like a house on fire, the two agreed to a second date at Dublin Zoo where they found themselves sitting and chatting for hours.
Despite their connection, though, the two decided to part ways as friends, something that Ger says was due to his own commitment issues.
Thankfully, when their episode of First Dates aired, the two reconnected and found themselves once again chatting for hours on end, building a friendship that was as much about leaning on each other in the worst of times as celebrating the best of times.
"It was an open and honest relationship between two people who had no secrets from each other," Jessica told RTÉ Lifestyle. "When the show went to air, we were in touch and wondering how it would go - you're always wondering how you're going to be portrayed - and we became very close."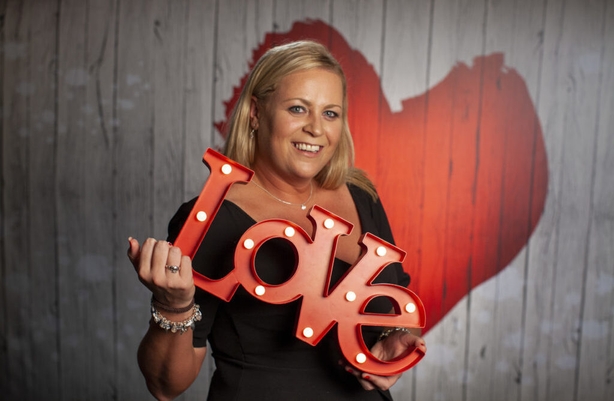 When the pandemic hit Irish shores, the two made the brave move to live together as Ger had a spare room available. Before long, the two had met each other's families, became each other's confidantes, and even introduced a new member to the household when Jess got her puppy, Murphy.
"Everyone had a terrible lockdown except for us," said Ger. "It's the best summer I've ever had."
Jessica added: "We spent every waking minute together and a big thing for us was dancing in the kitchen to the music we would listen to when we were younger. Friday nights became our nights out by staying in, and it was just so lovely."
One fateful night, while dancing in the kitchen to Jenny Greene on RTÉ 2FM with glasses of wine in hand, the two finally expressed how they truly felt about one another.
"We had never crossed that line in any capacity," Jess insisted. "Then, one night, dancing in the kitchen and drinking prosecco - probably more than usual because there was no dinner - I made a flippant comment saying 'I'd marry you in the morning, you're the best and I'm very lucky to have somebody in my life who knows me for who I am because when you're in your 40s you don't tend to meet people like that'. Then he said 'I'd marry you in the morning too', and we just kind of looked at each other."
Then, just like a scene from your favourite rom-com, they kissed.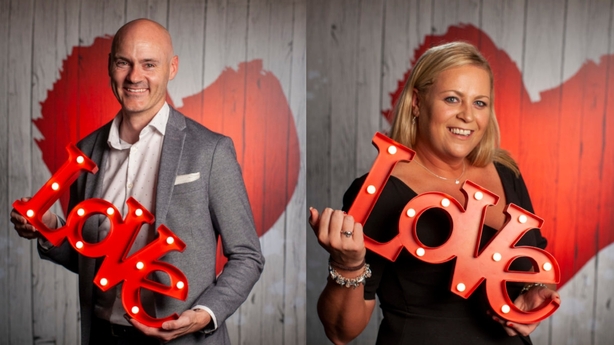 Almost a year later, it seems that the two have continued their love story.
Following a comedy show in the 3Arena, Ger brought Jessica back to the Gibson Hotel where he got down on one knee and popped the question.
Of course, Jessica said yes, and now we are counting down the days until we can celebrate a First Dates Ireland wedding!
To find our more about Jessica and Ger's love story click here.