As Doireann Garrihy steps into the limelight as co-host of Dancing With The Stars, she chats to Elle Gordon about career highs, buying her first home and her laughter-filled podcast.
Doireann Garrihy is talking to me from her apartment via Zoom. Her adorable dog Bertie makes an appearance at once point, much to my delight, as his owner chats about a pretty sweet year for the radio and TV presenter and podcaster.
Doireann says, "A lot happened in 2022. It was a busy year, but I love to be busy. I don't want to lose you with a Kardashian reference, but there is a point... Kim [Kardashian] is always busy and really career-focused and her family are constantly saying to her, 'You need to learn to relax.' I loved her response. She says, 'I enjoy work, it makes me happy to be busy. Stop trying to force me to be someone that I am not.' And look it, I haven't reached Kim Kardashian level, but I really related to that point.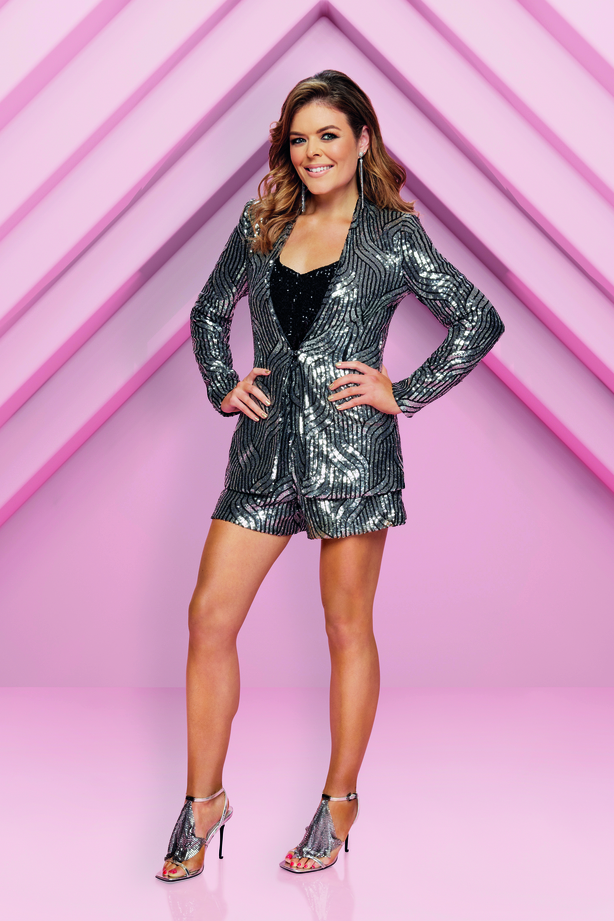 "Of course, I love downtime, time with my friends, and I love my weekends, but I thrive off being busy and it has been that way for the past year, between the breakfast show on 2fm, my podcast The Laughs of Your Life, and then knowing that I had Dancing With The Stars for this year. Throw in my social media on top of that. It has been manic but good manic and I am enjoying every minute of it."
Co-hosting Dancing With The Stars with Jennifer Zamparelli is a big gig to get. How did that come to be?
"I got a call in August last year to ask me if I had heard that Nicky [Byrne] wouldn't be returning to DWTS. I hadn't, but the team told me they would love me to screen-test. I just had this buzz and I said to myself that I would give it everything. I did the screen-test and I felt like it went well, and then I was called back for the 'chemistry test' with Jen and as I left that, I had this lovely feeling of, 'I don't think I could have done any more.'
We need your consent to load this Instagram contentWe use Instagram to manage extra content that can set cookies on your device and collect data about your activity. Please review their details and accept them to load the content.Manage Preferences
"I got a call the following week asking me to come and meet the production team. But then of course, the imposter syndrome set in. So, when they offered me the job, I was – and am – absolutely over the moon. It is the sparkliest gig in town and I think I thrive off the fact that is live. Radio is the best training for that. I feel like I was in the right place, at the right time career-wise, and hopefully, it will all pay off."
Is there anyone she looked to when prepping for this? "When I was offered this, they said, 'We wanted you for this because we want you to be absolutely yourself.' That is so lovely to hear, but sometimes that can be hard because you kind of go, 'Oh God, what am I?' I know people think I have a sense of humour, and I am up for having fun, but I also want to be polished and to really feel live TV-ready. But the great thing is that I am being encouraged to be myself and I am just going to go for it."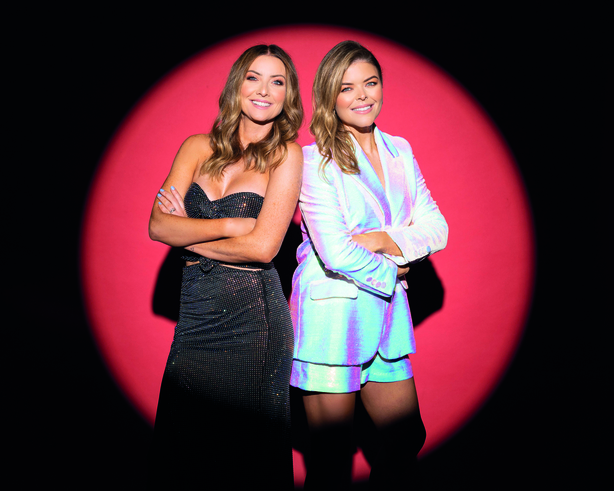 A night out with Jennifer Zamparelli during rehearsals must have been great for team bonding. "It is how all the best relationships are formed; you have to go out and have a bit of a bop. It is so nice to feel like you're working with a woman's woman. She is totally in your corner.'"
A busy year, but Doireann added the stress of becoming a first-time homeowner to the mix. "Yes, it was a mad few months. As anyone who attempts to, or has bought a house, will know, you want to tear your hair out more than you get to feel excited, until you have the actual keys in your hands. I made a point of being on my own that first day that I opened the front door with Bertie, my dog. It was just a real moment of, 'Well, this is what it has all been for.'
"It is a major fixer-upper. I was hoping to stay in my apartment until I could move into the house, but then I realised just how long it is going to take, so I have recently moved in with my parents. The timing is great because I am straight into Dancing With The Stars and you know, to have my Mom's dinners and Bertie to be minded when I am busy, is just a weight off. I am so grateful to them."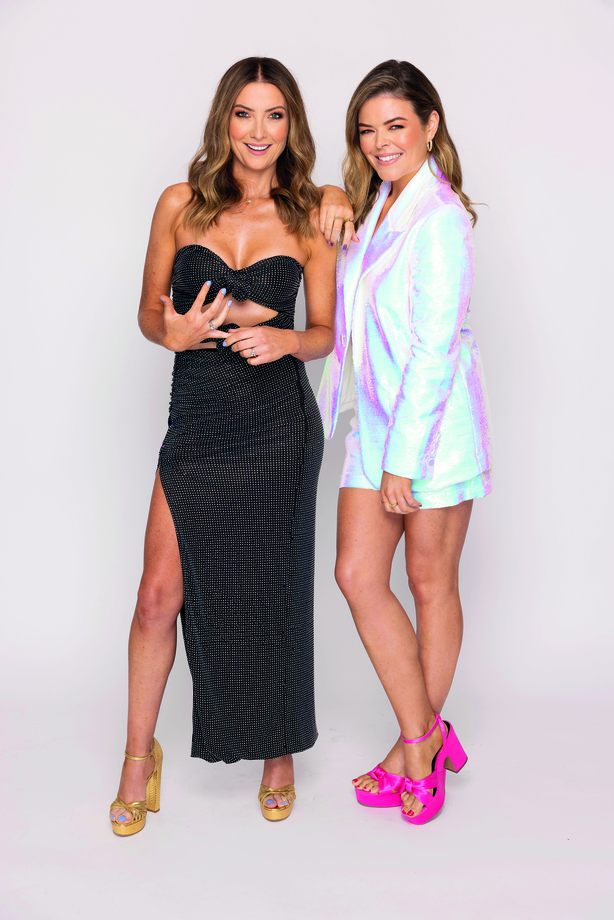 While Doireann will be embracing the sequin-filled DWTS at the weekends, her weekday routine on 2fm Breakfast with Doireann, Donncha and Carl remains the same. "People often say to me, 'Are the lads as lovely as they seem?' And they just are. I feel so lucky. They are brilliant, they are like brothers and obviously it is great that Carl is on DWTS too as a competitor. I am so happy for him, and it's great that both of us will have to be up early on Monday mornings for the radio!"
Doireann will also be busy with her chart-topping podcast Laughs of Your Life, now in its fourth year. "I have had 70 guests, the likes of Paul Mescal, Chris O'Dowd, the then Taoiseach, Micheál Martin, which was just amazing because obviously he doesn't do these things willy nilly, and now we are doing two live shows later this year. It's been incredible so far."
Elle Gordon caught up with Jennifer Zamparelli for a quick chat about the sparkliest show of the year:
"Myself and Doireann have been reading scripts together and there are outfit collaborations. It is a huge show and it is a long run so there is a lot to consider and do. There is a little dance rehearsal we have been working on: not to give too much away but me and Doireann maybe have a little dance to partake in.
"So, it is going to be a busy few months but it is exciting and she brings a lot to the show. It is going to be great. Of course, Nicky [Byrne] will be so missed. He is so easy to work with and such a pro. I think Doireann brings something new and different. It is exciting.
"Everybody ups their game when there is a newbie. I feel for our stylist Fiona Fagan; she has some job getting me organised and now she has two females to dress. But we are going to have great fun together!"