For the hosts of the Today show, Christmas is all about the little people in their lives and spending time with them. Donal O'Donoghue talks with Maura Derrane, Dáithí Ó Sé and Sinead Kennedy.
Maura Derrane
"I see Christmas through Cal's eyes now and it's magical," says Maura Derrane of how her eight-year-old boy constantly rekindles her own childhood and never more so than at this time of year. The Today co-host grew up on Inis Mór in the late '70s at a time when home-made garlands decorated the home, the Christmas tree was a holly bush decked with tinsel (there were no fir trees on the island) and the electricity supply was provided by a generator.
Inevitably, with the seasonal surge in demand, there would be blackouts. "We'd be watching Willy Wonka or whatever and the TV would go blank, and the lights would go out." Across the darkened island, candles would light up the windows and Maura and her siblings would venture out into the mystic and mystery of the Aran Island.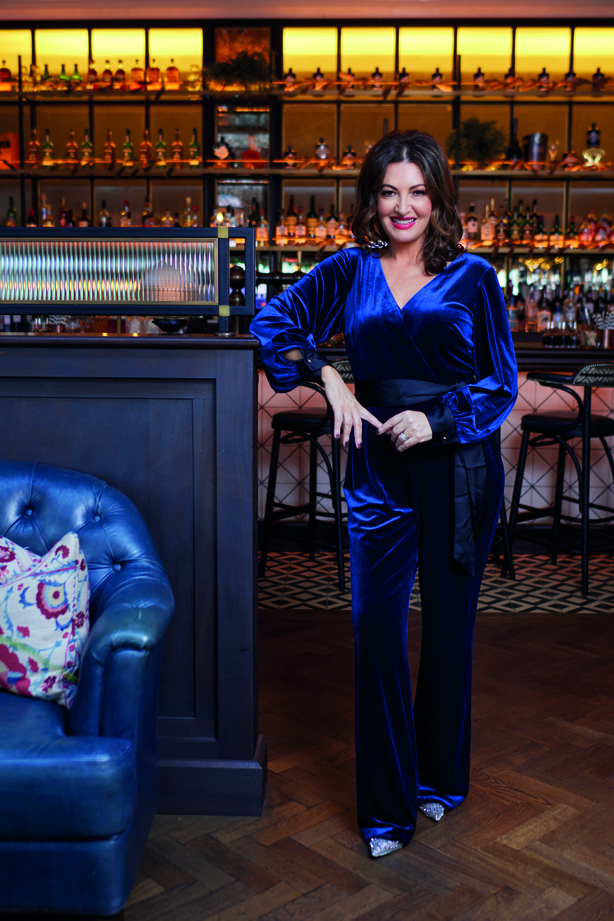 Maura Derrane was 43 when Cal was born to her and her husband, the former FG TD, John Deasy. "In a way, it keeps you ageless," she says of a blessing that has buoyed her own curiosity for life and living. "You relate to the other mothers and fathers through your child and not through your own age or where you are in life. So you have this whole new circle of friends.
"Cal now plays piano and goes to art class, and these are the things I didn't get the chance to do. That gives me such joy. And he's a technical wiz; he's telling me how things work. Like the other day, he told me that we had changed the logo of the Today show and I was like 'Have we?' He noticed that."
Derrane is on the train home to Dublin (the family moved from Dungarvan during the early days of the pandemic) at the end of another pell-mell week when we speak. The move to Dublin coincided with a decision to reduce her weekly workload co-hosting Today from five days to three (Wednesday to Friday). It was, she said, to have more quality time with her family.
"Covid brought heartbreak and sadness, but a lot of people also changed their lives, like we did," she says. "We took a chance we might not have taken if it hadn't happened. School had closed for Cal in Dungarvan, and he was just getting into it, so it was the perfect time for us to move. Sometimes you're forced into change and I'm glad we did. I've always lived by the mantra 'Go with the flow' and it's the only way to live."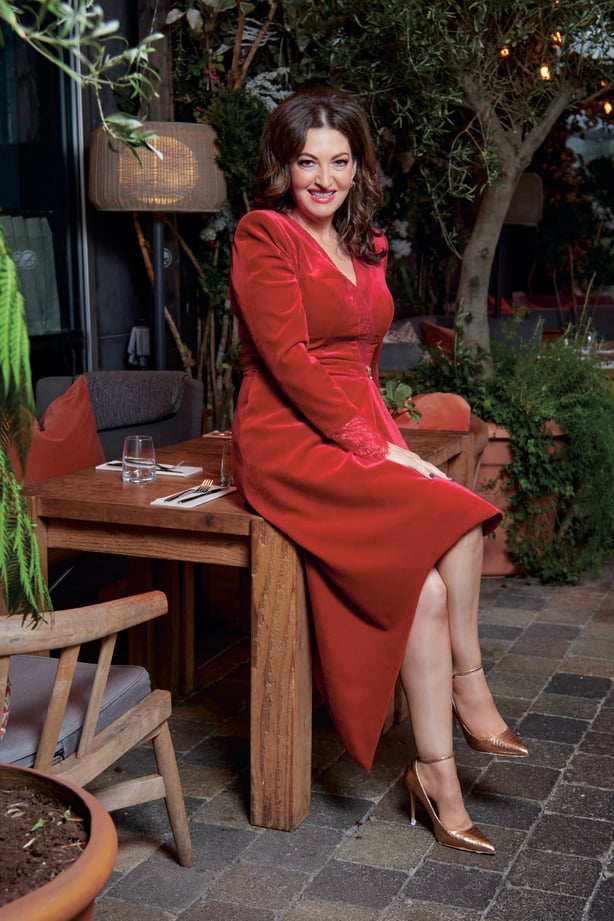 Christmas Day will be in Dublin this year, the house where Santa visits. What is Maura hoping to get in her stocking? "Maybe a decent pair of waterproof walking shoes," she says even as she wonders aloud if this choice means that she's turning boring and beige. "But now I just want stuff that is practical and useful."
After the buzz of the big day, plans are up in the air; maybe a trip back to Inis Mór to see the clan and a short family break in some tinselly city before returning to the coalface of TV. "It's almost like it's part of me now," she says of Today which she has co-hosted with Dáithí Ó Sé since its beginnings some 11 years ago.
"I'm happy to have time for my son while he's this age because I won't get that time back again. I was away so much when Cal was very young and now, he needs me. More than anything, I want to give that time to him now."
Dáithí Ó Sé
"At this time of year, when I was in school, we'd start to learn the Christmas carols," says Dáithí Ó Sé of Nollaig fadó, fadó in West Kerry. "And it was all in Irish of course. It's the same with my prayers. I've no prayers in English at all but I still say my prayers every night, would you believe it, at 46 years of age? I would still say them in Irish because I don't know them in English.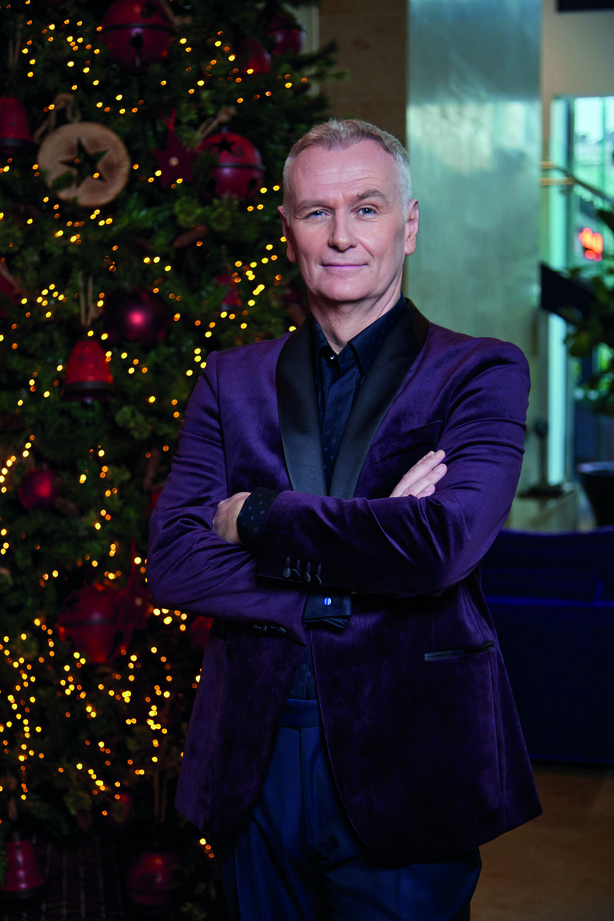 "For example, I wouldn't be able to say the 'Our Father' in English. I could give you bits and pieces but after 'give us this day' I'm stuck. As for my favourite carol, that would be 'Sa mhainséar beag surach' ('Away in a Manager'). And Mícheál Óg [his son] also says his prayers every bedtime. If I'm putting him to bed, the prayers are in Irish and if his mother is putting him to bed, the prayers are in English."
It's Monday morning and Dáithí Ó Sé is on the road to Cork for another week of Today. The start of another hectic week in a hectic year that saw him back in the saddle hosting the Rose of Tralee TV show after a two-year pandemic pause. There were also 170 Today shows, his TG4 interview series, Seal le Dáithí, not to mention umpteen freelance enterprises up and down the country.
Next up is Christmas Carols (December 24, RTÉ One), which he will co-host with Sinead Kennedy. "When I heard that Sinead was coming on board, I knew that it would be fun," he says. "And it's going to be some show, with Jack L, the RTÉ Concert Orchestra, Nathan Carter and so many more in Dublin Castle. I'm also hosting the New Year's Eve show on TG4 as well.
"It brings it all back," he says of Mícheál Óg (8) and Christmas, sounding like the kid he never really stopped being. "When you go to secondary school, things change but those early days: writing the letter, putting up the tree, waiting for Santa on Christmas Eve, waking up at two in the morning, checking to see if he has come, going back to bed, trying to fall asleep and failing.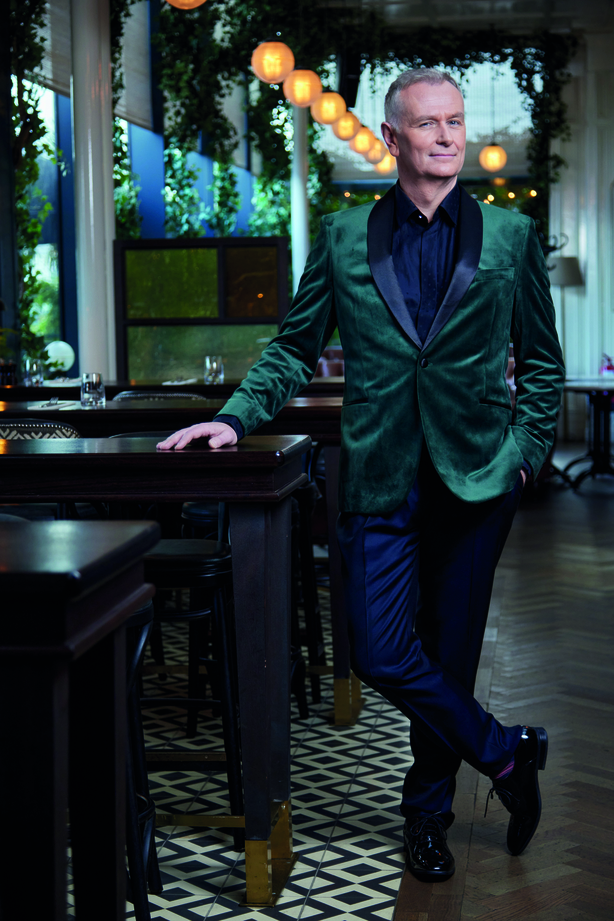 "Mícheál Óg wrote his letter to Santa last week and off it went to the North Pole. Now we are waiting for this elf on the shelf to land, which is the biggest pain in the ass ever as he keeps spilling stuff and messing up food, but we have to tolerate him for the next few weeks."
Christmas will be at home in Peterswell, Galway, with his wife, Rita and Micheál Óg. "It's just a time of hanging out and not having to get into the car for two weeks," he says. "The fire will be lit, there will be good food, brisk walks and lots of watching TV."
There will also be a visit to the old family home in Feothanach, West Kerry, where his mother, Kathleen, still rules the roost and making maximum use of her bus pass.
"She's in flying form," says Dáithí. "Down to Cork every week to babysit my sister's children for a day or two. She calls to us and my other brother and visited her sister in Monaghan a few weeks back. You will have to call her before you visit because she could be anywhere but there's always a trip to Kerry at Christmas."
Ó Sé is not a man for New Year resolutions. "I don't do Lent and I don't do New Year resolutions," he says. "I mind myself for the Rose of Tralee (he's down two stone in weight since summer thanks to gym work and healthy eating), so that's my New Year's resolution time. Everything in moderation. Even moderation in moderation."
And plans for 2023 are, as ever, are focused on home life. "Take more time off so that I can spend it with my family," says Dáithí, although in the same breath he adds that the previous weekend he hosted the presentation of the All-Ireland medals to the Kerry men's senior football team in the kingdom. But then again, football is a religion in Kerry, whether played as Gaeilge or Bearla.
Sinead Kennedy
"All I want for Christmas is a direct flight from Cork to Brussels," says Sinead Kennedy, whose other half, Conor, has worked in the Belgian capital for some time now. Since the birth of their daughter Indie in March 2021, it has been a tough time for all three of them: shuttling between the two cities, catching up via social platforms and making the most of whatever time they get together.
"It's for a finite time" says Sinead of her naval officer husband's secondment to the European Defence Agency, so for now they are shoehorning as much as possible into those precious family times. And it doesn't get bigger or more precious than Christmas, with Conor's flight home long booked.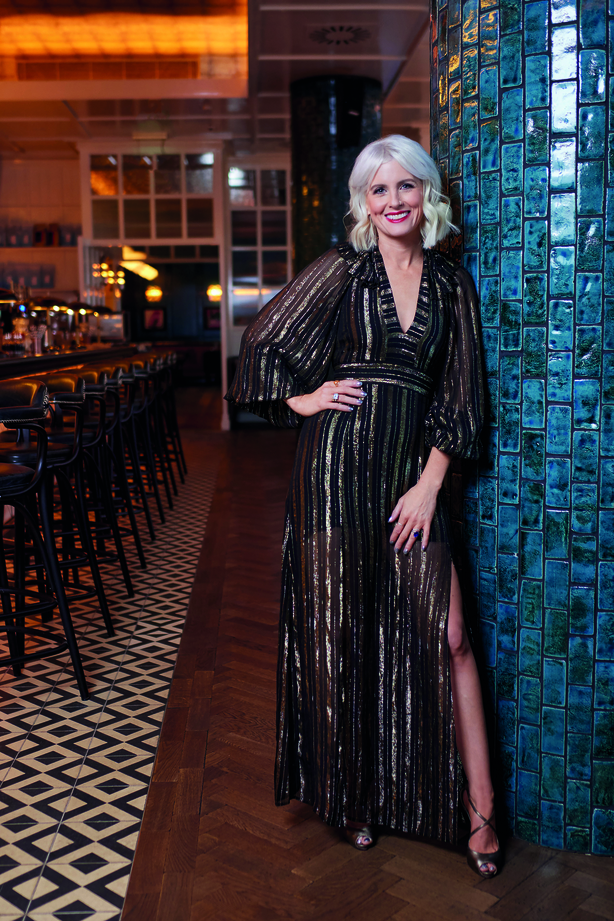 "I love Christmas. It's my favourite time of the year," says the former star of children's TV. "And although I'm nearly 40, I still love The Toy Show. We all watch it, me in my PJs, and for me that is when Christmas starts and so the tree goes up shortly afterwards." But ever since Indie came on the scene last year, the festivities and fun are even more marked.
"With Santa back in the house, it's a whole other thing. Indie wasn't even one last Christmas but she was still so aware of it all: unwrapping presents and the rest. This Christmas is going to be even better, but I don't think any of the Christmas tree decorations are going to last because Indie won't be able to stop herself taking them off and playing with them. I fear our tree will be bare by Christmas Eve."
Last year, they spent most of the run into Christmas in Brussels before getting home just in time for Christmas Day: a sort of Irish version of Trains, Planes and Automobiles with a flight to Dublin and then the journey to their coastal home near Kinsale. This Christmas morning will begin in Cork and then onwards to Dublin for the turkey and trimmings with Conor's parents.
At some point, Sinead also hopes to make a stop-over in Tipperary to see her granny. It all sounds very complicated but she says "We get to see everyone." Who does the cooking? "I'm brutal so nobody would ever expect me to be the cook," she says. "But I do all the washing and drying or at least that used to be the case."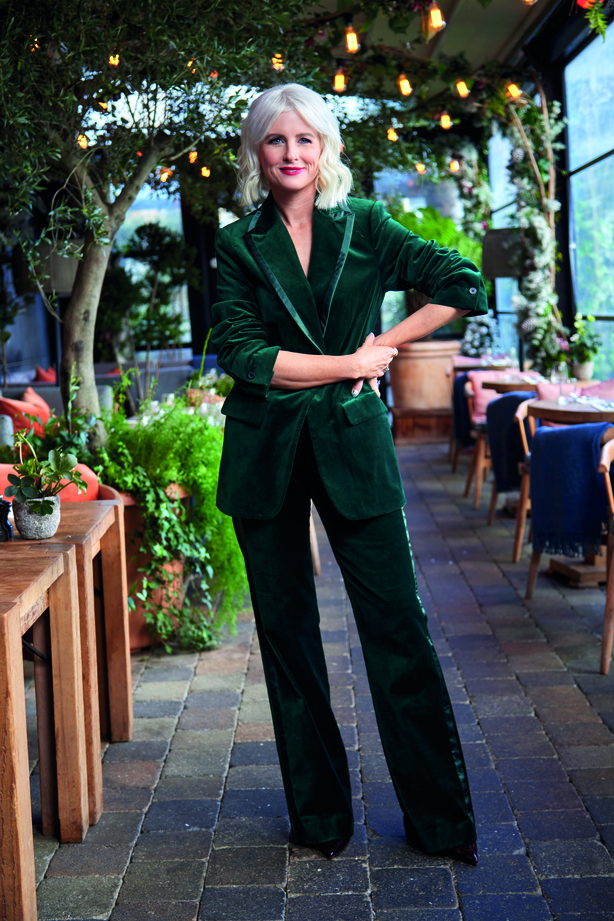 For the first time this year, Kennedy will co-host Christmas Carols, that feel-good Christmas Eve show that is now a tradition on RTÉ TV. "It's one of those gorgeous gigs that you feel lucky to be part of," she says. "It's the most Christmassy vibe with the RTÉ Concert Orchestra and in such a beautiful setting (Dublin Castle). I get all glammed up and also get to hang out with Dáithí again for a few days."
She admits that she can't hold a note but sings the praises of her co-host. "I'm not even the person that is called on after a few drinks to give everyone a song but Dáithí is a phenomenal singer." What is she hoping to get from Santa? "I'd never say no to a fabulous pair of shoes, but I don't really want anything. Time is what truly matters: time with loved ones, time with family."
Next September, Sinead Kennedy will reach a milestone birthday. But apart from turning 40, what else is the New Year likely to bring? Maybe the return of Winning Streak, the popular Lottery game-show which has been on ice ever since early 2020? She can't say (above her pay grade and the rest) but she's constantly been asked the question over the last three years.
But every day is another spin of the wheel for Kennedy, someone who feels half her age, energised (and exhausted too) by the joys of motherhood. "All I want for next year is more time with my family. I love my job, but I need to still get that work-life balance better. With Conor being in Brussels, it's not that straightforward so maybe that direct flight could be the best Santa present ever."