Dr. Helena McMahon, the founder of Kerry-based skincare brand Seabody, joined Irish entrepreneur Ashley McDonnell's podcast, Tech Powered Luxury, to discuss the science of sustainable skincare. Victoria G. L. Brunton reports.
You've heard of When Harry Met Sally, well let us introduce you to the more niche, high-tech health-centric equivalent: When Beauty and Wellness Met the Next Generation of Superhero Ingredients (aka Seabody).
Seabody is a modern, Irish brand founded upon cutting-edge technology and scientific research. It is also the latest business to be highlighted on Ashley McDonnell's new podcast, Tech Powered Luxury.

The new brand's origin story may not be comparable to the cult classic in terms of romance - with a team of scientists on a journey of bio-discovery in place of a friends-to-lovers storyline - but its ending is immeasurably more impressive.
Powered by supercharged bio-based technologies, this innovative skincare and supplement brand has achieved what is considered to be a gold standard in beauty and wellness, that high efficacy, results-driven, nature-based products providing a luxury self-care experience, that aligns with our increasing interest to live more sustainably.

In episode four of the podcast, Ashley McDonnell leads a thought-provoking conversation with Seabody's co-founder Dr. Helena McMahon whom she describes as "the true embodiment of the concept of tech-powered luxury".
The pair discuss McMahon's career journey to date which now fuses human health, wellness, and sustainability.

In layperson's terms, McMahon describes the process of harnessing what she describes as her "Pandora's box of magic" ingredients as "blowing up seaweed". Elaborating on the first extraction of these molecules, derived from algae, she explains: "We disassembled the plant, take the molecules, sorted them into little piles, and figured out what they do."

At first, McMahon claims they had no idea what the results would be, stating that "the extracts were assessed in the lab and the data revealed those that had key benefits collagen and elastin, and hydration… others that were good for your microbiome, for your immune system." And thus, Seabody was born.

McMahon goes on to reveal that although she had always been fascinated by discovery, she wasn't always clear in her vision as to what that passion may translate to in her career. "When I was really young, the first thing I wanted to be was an air hostess," McMahon explains, "I thought going out and discovering the world was just the most exciting thing."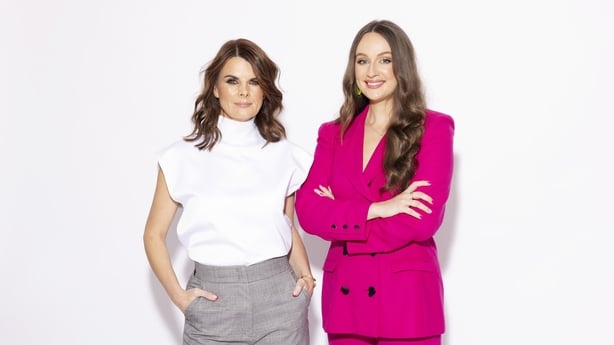 In the end, though, she decided to ground her wanderlust and instead earn a Bachelor's degree in Biomedical Science, a Master's in Molecular Medicine, and a Ph.D. in Gene and Cellular Therapeutics.

At the end of her extensive scientific education, McMahon came away with one main epiphany: "I realised nature is actually the most intelligent technology on the planet" she says. "It created all of these amazing molecules over millennia of evolution that actually have health benefits."

McMahon goes on to explain the significance of circularity and environmentalism within her company. Going back to where it all began, she remembers thinking, "if we go to nature for these molecules to create new products then we absolutely need to do that in a really, really sustainable way."

Continuing on pillars of importance, the founder delves into the integrity of her brand's products, stating her refreshingly sensible belief that "you shouldn't have to sacrifice or diminish the quality and the luxury experience that you have just because something is natural and sustainable."

While on this topic, McMahon discusses the unclear, unstandardised regulations businesses face navigating in defining themselves as 'sustainable' and 'clean'. "What clean beauty means is completely different from brand to brand" she explains, "there's no actual standardisation around us."
"While there is work going on globally in an effort to create new standards, there's no single standard that says, 'clean' or 'sustainable' beauty.
In finishing this sentiment, McMahon expresses how Seabody approaches this commonly faced difficulty:
"I do believe each company has a separate responsibility in how they design and produce their products." At the core of circularity really is all around delivering positive impact," elaborating, she adds, "that means a positive impact on the planet, a positive impact on your customers, and also a positive impact on the relationships that you created in your supply chain".
We need your consent to load this Instagram contentWe use Instagram to manage extra content that can set cookies on your device and collect data about your activity. Please review their details and accept them to load the content.Manage Preferences

Divulging the inevitable challenges of what she describes as "a baby brand" in its infancy, McMahon says "it's definitely not straightforward". "It's just it's been such a big leap for me… going from the white coat into creating a company and new products and bringing them to market."

Due to the general lack of knowledge consumers have of what goes on behind the scenes in the manufacturing and creation of luxury brands, one of the main challenges the founder faced was making sure the value of her products was understood by the customer.
"We're bringing brand new ingredients and molecules to market, and we have developed state-of-the-art technologies for the identification and isolation of molecules," McMahon states, "making sure that consumers can understand the value proposition that's in your company, because of the amount of technology behind it, that can be really hard… it has to be relatable, and not everyone is into science and technology in the way that our team behind Seabody is."

Difficult as it was, from where we stand it's certainly been worth it. In finishing the segment, McMahon exclusively reveals some exciting, upcoming news for Seabody, before stating her own personal viewpoint on her company: "I really feel that we're creating a brand that is going to be a heritage brand of the future."

Following that, Ashley McDonnell describes McMahon as "a woman trailblazing in the name of science technology and the role of these in building a sustainable, luxury skincare brand".

Unsurprisingly, we couldn't agree with either astoundingly impressive Irish business woman more.