The science behind beauty, home gadgets, wearable tech and building an orchestra out of scrap – these are just some of the innovations to be explored in the newest season of Future Island.
Coinciding with Science Week, which runs from 13 November until 20 November, the dazzling show will once again delve into the latest discoveries and inventions coming out of Ireland's science community.
Presenter Anna Daly will employ her curiosity for how things work and how science might make the future better for her children, embracing the "infinite possibilities" of science that are the theme of this year's Science Week.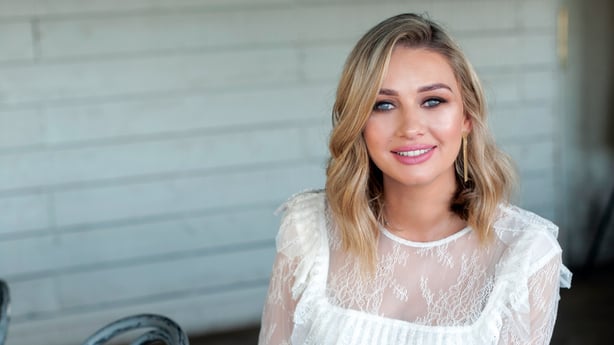 We caught up with Daly to hear about what she's looking forward to ahead of her first time presenting the show.
"It's a great show. It's a curious show", she says. "I think there's something in it for every member of the family. I'm very used to my kids asking all sorts of crazy questions that I don't have the answer to. So I find myself rushing to Google in the corner of the kitchen on my phone to get a clever answer.
"So I really feel like it is kind of a show for everyone in that sense because it is of course about the future and about amazing scientific and medical development, which is obviously really exciting, but loads of fun too."
"I think children are amazing for making me think because we just accept the world around us, don't we? We're very accepting as adults whereas children, they kind of remind you sometimes that they have higher expectations almost than you. So they question things.
"I've three boys and the six-year-old asks all sorts of crazy questions, but the nine- and the eleven-year-olds would ask all sorts of questions and the nature of the question makes me think that their mind frame is different to ours.
We need your consent to load this Instagram contentWe use Instagram to manage extra content that can set cookies on your device and collect data about your activity. Please review their details and accept them to load the content.Manage Preferences
"As a child, you are more curious. You do question things. You do ask, well, why are the government not doing this? Or why does that not exist? Or why not cure for cancer? And it's really hard to give them [answers] because you always want to give them an honest answer, don't you? You don't want to just give them an answer to please them. So, yeah, it can be really tricky."
Daly says it's re-taught her an eternal lesson: "There is no silly question. The silly ones are the ones who are sitting there, not engaged and not asking questions."
It's a lesson she'll be taking into the live broadcast too, she adds. "I'll be reminding myself of that this week because I'm no science expert, I am there to ask the punters' questions, so I won't be ashamed of asking any silly questions. You'll hear a lot of them, no doubt!"
A key focus for the show will be sustainability and how it overlaps with the mounting energy crisis, with experts likely to share their insights and tips for the months ahead. "Sustainability is big on the agenda for all of us right now", Daly says. "So the possibility of a blackout, that's a huge conversation that needs to be had. What happens if there is a blackout? Who gets prioritised? Who decides who gets cut off and where are they? I'll be asking those questions for sure."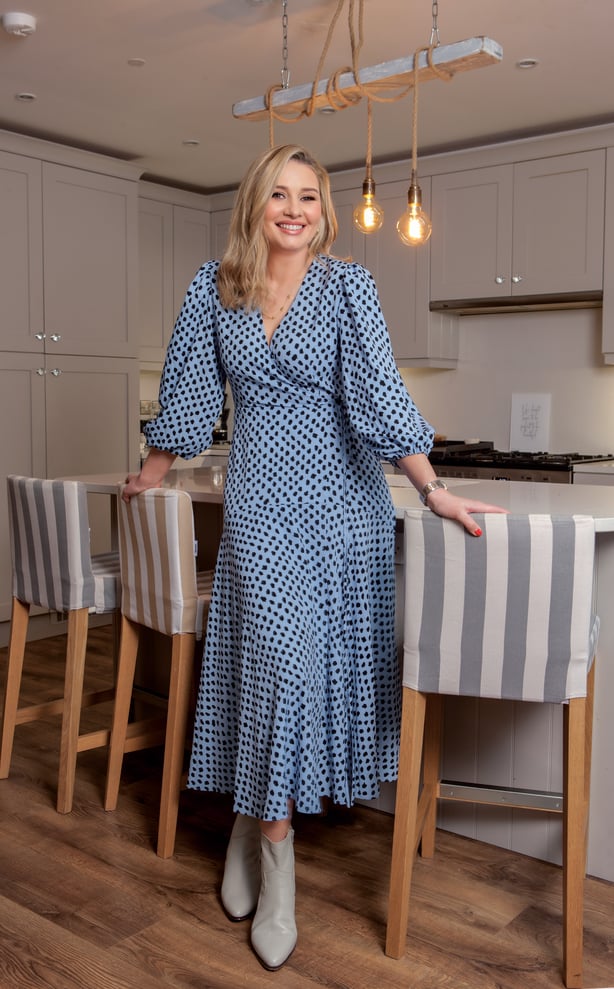 She highlights one incredible example of how Irish communities are approaching the energy crisis, mentioning those on the Aran Islands who are part of an energy autonomy project, as it continues to overhaul its energy sources as part of ReAct (Renewable Energy for self-sustAinable Island CommuniTies), a four-year research project that aims to use renewable energy to stop emissions and lower energy costs on Inis Mór.
"Which basically means that they will be self-sufficient if we do have a blackout", Daly says. "In fact, they could be as advanced as trading energy, so if the O'Reillys have enough energy, they may be able to pass it on to the Clarkes next door."
As well as this, there'll be segments on the science of skin and the meaning behind all the ingredients that are heavily marketed to buyers. "It's very easy to have stuff like science-led and it almost fools us, doesn't it? We're sucked in with that stamp of authority, so we'll be questioning all of that", Daly says.
There will also be a section trying to recreate an orchestra and its instruments using scrap, and what movies correctly predicted about the future, and what they haven't – yet.
Daly herself is particularly excited about the gadget segment, which will explore the latest in wearable and home technology.
For herself, though, she likes to keep a balance in terms of what technology she relies on. "I think in moderation. You don't want your life to be ruled by technology either. I'm at the point now where I don't want my children to be looking at screens all the time either.
"It certainly does have a place, it counts and provides some level of quiet time when we really need it. But it has to be a balance. There has to be a balance. And the same with wearable technology. I don't wear an Apple watch. My husband does. I'm slightly scared of the amount of information to give you about yourself."