Greta Thunberg joined Brendan O'Connor on RTÉ Radio 1 to discuss her new book, The Climate Book. Listen back above.
A new report from UN Climate Change warns that, although some countries are working to reduce their greenhouse emissions, efforts remain insufficient to limit the rise of global temperature.
According to the report, the combined climate pledges of 193 Parties under the Paris Agreement could put the world on track for around 2.5 degrees Celsius of warming by the end of the century.
With this worrying news in mind, Brendan poses a heavy question to 19-year-old climate activist and global icon Greta Thunberg: can we still save the planet?
"Of course we can," she insists. "I mean, there is no point where everything will be lost or where we are doomed, etc. Every fraction of a degree matters and every ton of carbon dioxide will matter, and will always matter."
"We will always fight to save as much as we possible can save, but of course we have to keep in mind that we will cross several tipping points if we pass these levels of warming, which will make many of these events irreversible."
"Time is really running out and we must do everything we can immediately," she adds.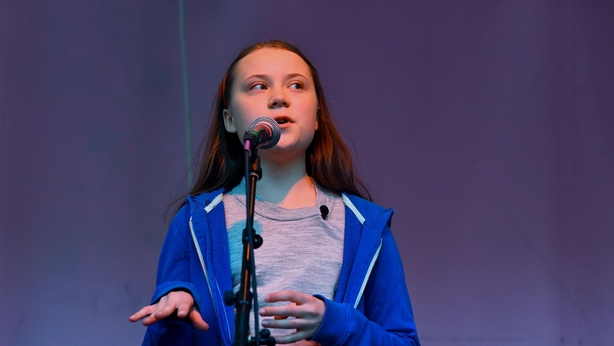 When asked about some of the most well-known tipping points coming our way, Thunberg mentions the melting of the Greenland ice cap as well as the so-called 'doomsday glacier' in West Antarctica.
"Once they pass their tipping points, there might be no going back and we might have lost many of them forever," warms the Stockholm native.
"As well as that, the thawing of Arctic permafrost [frozen soil that covers about a quarter of the land in the Northern Hemisphere] which is the feedback loop which also releases an enormous amount of methane which is a very potent greenhouse gas."
"These things that we're dealing with are very, very complicated and we do not know exactly what will happen," she explains. "We do not know where these tipping points are exactly but we know that we are approaching some of them very, very quickly."
Neither optimistic not pessimistic, Greta tells Brendan that she is a realist at heart. If humanity takes the necessary actions, she says, there is reason for hope.
"I think the hope today lies in the fact that people can change. It lies in the fact that we can change social norms and what we consider to be politically possible."
Listen back to Brendan O'Connor's interview with Greta Thunberg on RTÉ Radio 1 above.