Motherhood was "the making of me" says Sinead Kennedy as she talks about how her life has changed utterly, those Today rumours and the return of Winning Streak. Donal O'Donoghue reports.
"I always knew that I'd like to have children but I kept putting it on the long finger," says Sinead Kennedy of how life was before the arrival of daughter, Indie, in March 2021. After that, all changed for the broadcaster and her husband, Conor.
"My work was my life for a long time. It was always like, 'I need to do this job or that job' and so on. I also felt that with this being such a fickle business, you couldn't be gone from the screen for a minute. But I guess you get more secure and confident with time and age and experience. So I finally got to the point where I thought 'I'm getting old so if this is what we want, we need to consider it quite seriously and quite quickly. And we were just very lucky that it all worked out for us."
Sinead Kennedy is often listed as one of the nicest people in Irish TV, not least by co-hosts like Marty Whelan (Winning Streak) and Dáithí Ó Sé (Today). She's also one of TV's bubbliest broadcasters, her Cork accent (from Ballincollig on the western fringes of the city) fizzing with all the good things that might yet happen.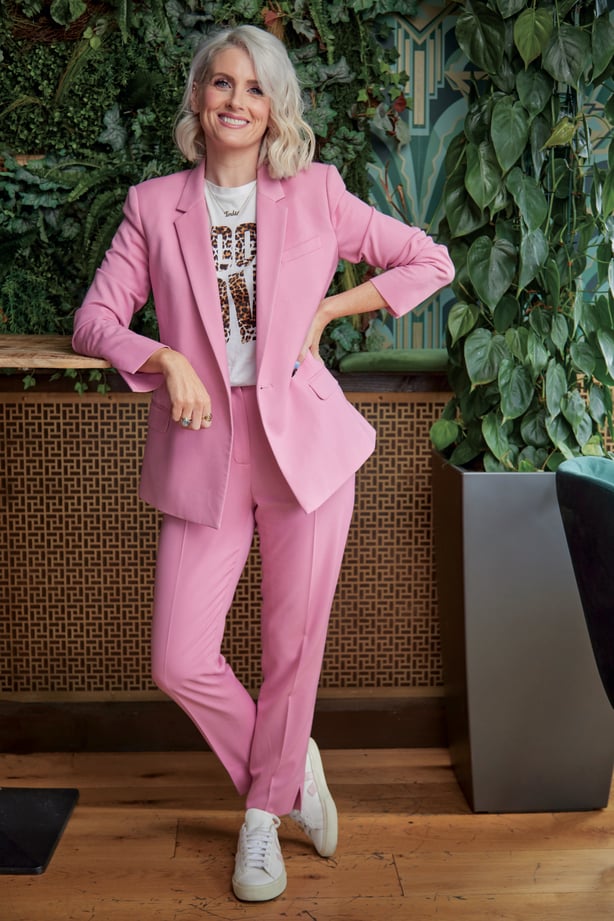 Of course, life's not always like that and motherhood, with all its joys, can also be a struggle. Like the morning we spoke, when Sinéad was "chasing her tail' having been up all hours with a teething smallie. And with her hubby currently based in Brussels, it's all hands on deck (big shout out to her parents and childminder) for the 'juggle'. "That juggle is such a cliché but it's also so real."
Yet she wouldn't swap it for anything. "My life changed completely and utterly," she says of motherhood. "You are turned inside out and upside down, emotionally and every which way, but all for the better. I loved Indie from the minute she arrived into this world and I'd literally die for her.
"You think you won't end up the cliché, only to realise that you are. I had an immediate bond with Indie. I've always loved kids but with babies I was nervous of holding them, so the whole baby thing kind of terrified me more than anything. It turns out with my own, it's a very different story. When Indie was handed to me, in an instant I was a transformed woman. It has been the most incredible chapter of my life so far, without a doubt. It has been the making of me."
When we spoke, Sinead was two weeks into another epic season of Today. Originally, when she started in September 2021, it was to be a three-hander – Sinead, Dáithí Ó Se and Maura Derrane. Then it became Sinead co-hosting for half the week and Maura for the other half and the rumour mill started turning.
"Ah, we all get on great," says Sinead of that media malarkey. "People just want a bit of drama but sorry, it's not Fair City, lads. All three of us have always got on and we just get on with our jobs. Yet people always want to pit one presenter against the other just because one is younger or the other has been in the job longer. There's none of that. I'm ambitious for myself but never at the expense of others."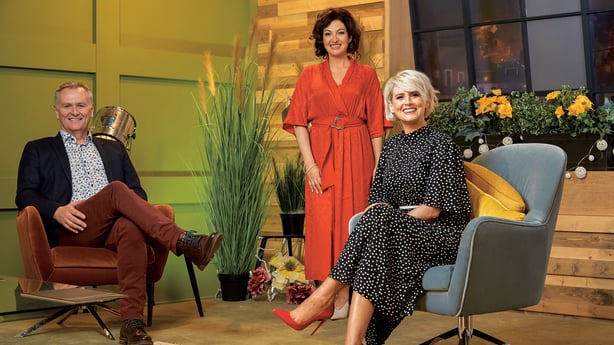 Sinead was just 19 when she first joined RTÉ. It was her dream job, and she loved it. Like many before, it started with presenting kids TV, the land of opportunity and typecasting.
"Young people's TV can be a bit of a presenter's graveyard," she says, "and yet we are so well trained, with so much experience, we should be a producer's dream. I once went to someone a million years ago, having worked in young people's TV and said I'd love to screen test for a job but they were like 'Nobody knows who you are?' That was my story. And while you can have all the experience in the world, it sometimes comes down to someone believing in you."
Plus graft and craft too and Kennedy, who has a Master's degree in Mental Health Science, was never likely to be pigeonholed. Over the years, she has made a number of acclaimed documentaries for TV and radio, including Age, Sex, Location (online child sexual abuse), Laura Brennan: This is Me (documenting the final chapters of Laura Brennan's life and her campaign for the HPV vaccine) and The Crossing (the Irish navy and the refugee crisis in the Med).
"I poured my soul into those documentaries," she says. "I believe that Laura Brennan: This is Me will have a lasting legacy because of Laura, who she was, her message and her campaign." For a while, she has toyed with doing a fly-on-the-wall documentary on early onset Alzheimer's (her MSc thesis was on dementia) but right now, there's not enough time.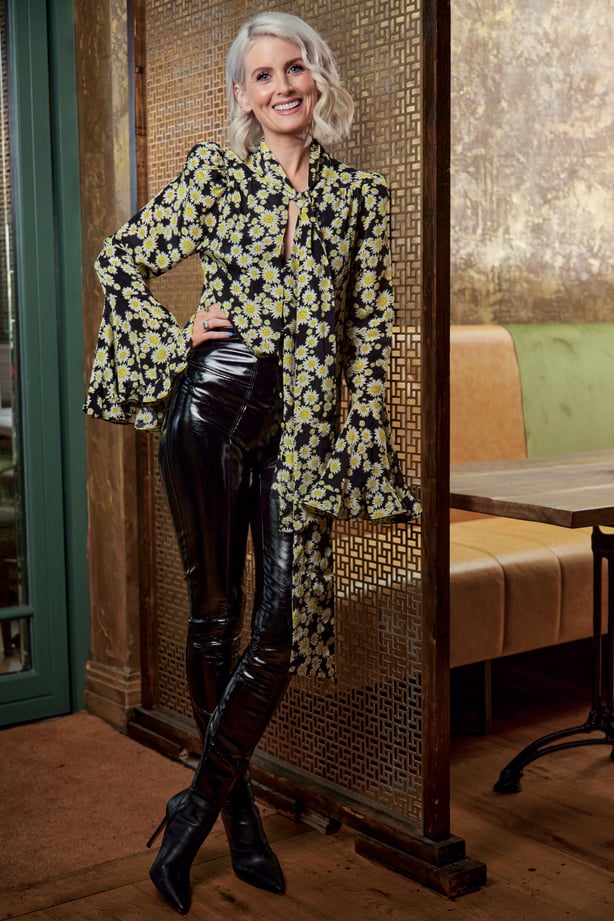 Her husband, Conor Kirwan, a naval officer, is currently seconded to the European Defence Agency and will be based in Brussels for some time. "It has been tough on Conor and also for Indie looking for daddy and asking for him," says Sinead, who spent the summer in Belgium with daughter and Conor.
"But that's our reality for now and we knew what we are signing up for. It's also for a finite amount of time, so we just make it work. We have flights booked to get us up to Christmas and after that we'll book in the new year. I'd love to see more of Conor but this is where we are at right now. So we'll keep going and keep in touch via Facetime and Whatsapp and those other social media platforms that I still use."
Sinead Kennedy quit Facebook shortly after she joined Today in late 2020. "People will love you or hate you, no matter what you do. It's that line 'What other people think of me is none of my business.' I am myself on air, like me or loathe me. But I know that I can go home knowing that I am genuinely myself in those moments. There's nothing fake. And I can also control my behaviour. While I might not be able to control other people who have ugly thoughts; the only thing I can do is alter my behaviour. I don't have to read vile abuse online and so I don't go down that route. That's just self-preservation."
Nearly three years since the wheel stopped spinning, people still ask her about Winning Streak and whether it's ever coming back. "I used to think that it would say 'Spin that wheel!' on my headstone because that's what people used to roar at me going down the street," she says.
"They still roar at me but now instead of 'Spin that wheel!' it's 'When is Winning Streak coming back?' All I can say is what I've been saying for the past few years: I don't know. But given the amount of times I'm asked it daily, I know there's a lot of love out there for the show. In fact, I met Marty recently for the first time in a while. We went to somewhere really fancy, the RTÉ canner, and because people saw us together, they kept asking 'Is it back?!'"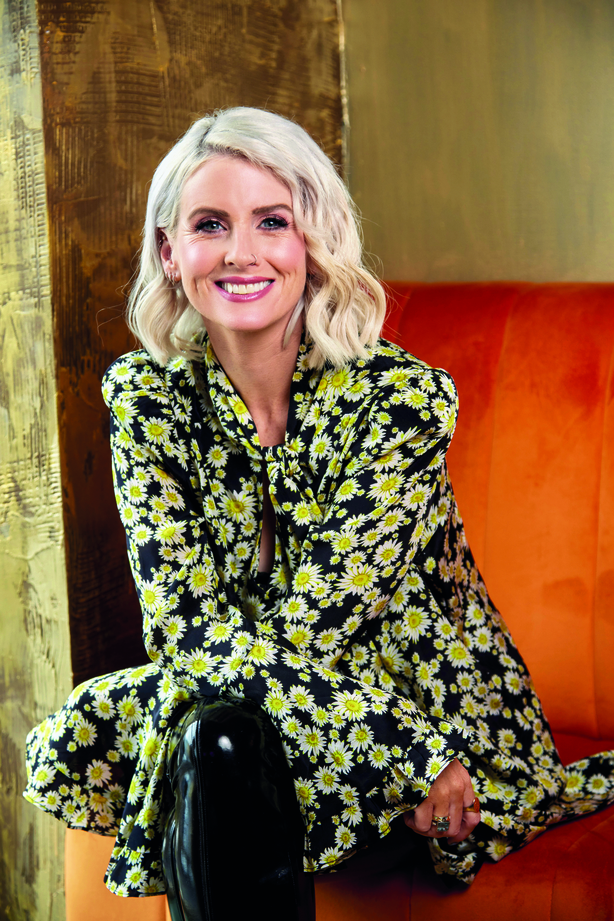 Next September, the broadcaster who once lit up kids' TV turns 40. "I still feel about 15," she says in that bubbly voice that does sound about 15-ish.
"Those 20 or so years in RTÉ have gone in the blink of an eye. I'm not big on celebrating birthdays, don't like all that attention, but I see every extra year of life as an absolute privilege that not everybody gets to experience.
"Working with Laura who went far too soon showed me how cruel life can be. That should not have happened. So now, I feel that you have to appreciate your days and there's no shame in getting older. I'm just thrilled I'll be here for another year. Like I said, I'm lucky and Indie has given me a great perspective on life."