Friendship is often described as the purest form of love. Given freely and wholeheartedly, the notion of friendship is an inherent part of the human condition.
Evolving from basic instinct for survival, modern friendship provides a sense of meaning and connectedness. But what happens when we put the pressure of commodification on these relationships?
Drawing its origins from 'philia', — one of the four ancient Greek words for love, which translates to the 'highest form of love' — the philosophy of friendship was a topic of great intrigue for Aristotle.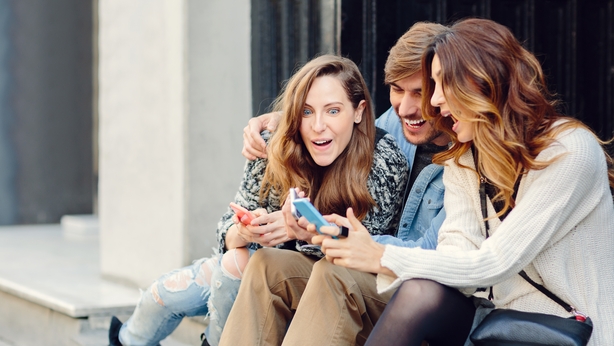 Describing friendship as 'reciprocated goodwill', Aristotle noted the shift in what it means to be a friend centuries ago. Growing away from a practicality, the personal gain aspect has eked back into certain friendships with the presence of podcasting.
Podcasts hosted by pairs of pals have become as ubiquitous as the true crime genre, and while each series may vary in theme and topic, the majority of female friendship shows are based around cultural commentary, sex and relationships.
Let's be honest, we've all had one of those roving discussions that's made us lean in close to our friend, look them right in the eye and say; we could have our own podcast.
Whether it's setting the world to rights over voice notes, or engaging in a rousing debate over a few drinks, what was once a commonplace act of friendship is now a viable career path.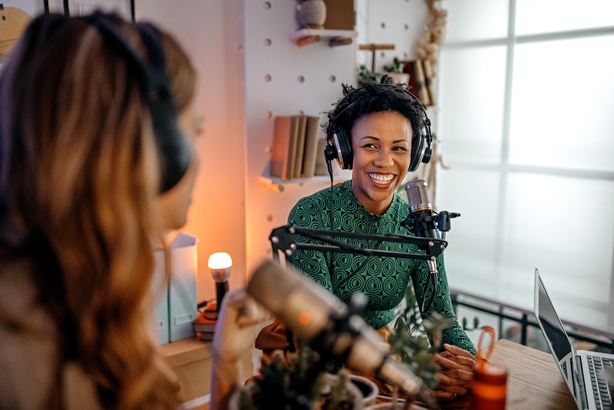 Bringing the conversations we all have with our nearest and dearest to the realm of public opinion, these podcasts are built on a rapport that gives listeners intimate access to a seemingly unfettered, unfiltered chat between friends.
While narrative and special interest podcasts hone in on an area of expertise, the selling point of these conversation based podcasts is the familiarity and genuine connection between the hosts.
These podcasts usually open up discussion to their listeners, inviting questions and interaction, thus creating a community of like minded individuals founded on a mutually felt vicarious friendship.
There's an implied intimacy when listening to two people banter back and forth. Allowing us to feel close to them, revealing personal details and life updates, we develop a genuine grá for these podcast hosts that more often than not know nothing of our existence.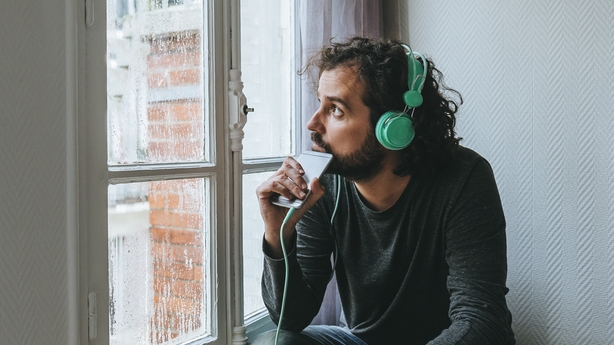 While some podcasts translate free episodes into revenue streams through live events and merchandise, others opt for the tiered membership options available on Patreon.
Based on the ascending value, listeners can heighten these pseudo-friendships by engaging with newsletters, live broadcasts, or maybe even getting added to a private Instagram story, where the real 'girls room chats' go down.
Believe it or not, a parasocial relationship is not a new concept. Coined by sociologists Donald Horton and Richard Wohl way back in 1956, social media gave it a much broader scope.
Whether it's an influencer or a YouTuber, any and all online personalities are essentially monetising their very self, using their personality as a means of appealing to the masses and making money off our clicks and engagement.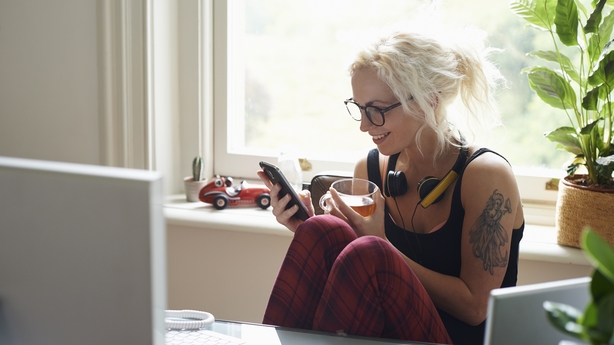 A podcast born out of friendship presents the perfect illusion. However, once audience members grow accustomed to a certain level of intimacy, it can become difficult to withstand the pressure.
Friendships, by their very nature, are prone to ups and downs, and when you've got thousands of keen listeners noting tone shifts and calling the authenticity of closeness into question, it can become quite the burdensome task.
Likewise, in building a business on the foundation of friendship, the pressure to maintain a level of closeness can become insurmountable. We've seen it play out time and time again, from the infamous Irish It Galz to the high profile fallout of the Call Her Daddy hosts.
We need your consent to load this Instagram contentWe use Instagram to manage extra content that can set cookies on your device and collect data about your activity. Please review their details and accept them to load the content.Manage Preferences
When a relationship becomes an obligation that's vulnerable to external demands, cracks quickly start to show and rather than a quick and painless break, financial backlash and online discourse invariably ensue.
When we attempt to capitalise on anything that gives us unadulterated enjoyment, it quickly becomes a chore. Structural rigidity and financial pressures create an environment that something as pure and precious as friendship cannot withstand.
C. S. Lewis once said that friendship had no survival value, but adds exponentially to the experience of survival. A basic instinct that's become a commodifiable asset, are these podcasts destined to end in tears?
The views expressed here are those of the author and do not represent or reflect the views of RTÉ.