If you've been looking for some motivation to make some sustainable changes around how you use water, energy and waste, here it is.
What Planet Are You On?, the groundbreaking show, is returning to our screens tonight, for three nights of inspiring, practical and thought-provoking discussion about climate change and sustainability.
As part of RTÉ's continued commitment to programming that addresses key issues relating to climate change, the brand-new series of What Planet Are You On?, with presenter Maia Dunphy, returns to RTÉ One fromOctober 11-13.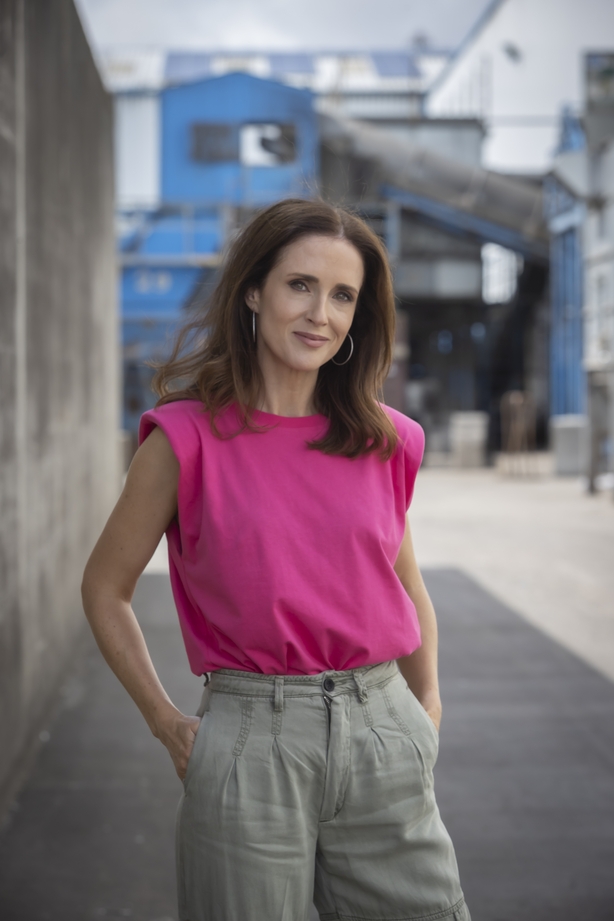 Proving that small changes can make a big difference, this series will follow three families from around the country who are pledging to reduce their carbon footprints by making small changes to the way they live. The family that reduces its greenhouse gas emissions most will win €5,000 euro.
Each family come from different backgrounds but face many of the same environmental and lifestyle challenges as many of us around the country. The McGettigan family from Carrigart Co. Donegal are meat-mad and love nothing more than burgers and spuds from their local shop.
They do have solar panels heating their water, but they also burn their rubbish in the stove and clock up nearly a thousand kilometres a week in their diesel cars.
The Kelly family from Stradbally, Co. Laois meanwhile have no idea how much water or energy they're using at home. When it comes to food, the main factor in what they eat is price. Although with so many differing taste buds in the house, it's normal for mum Aishling to cook five different dinners! This two-car household also clocks up lots of kilometres in its cars.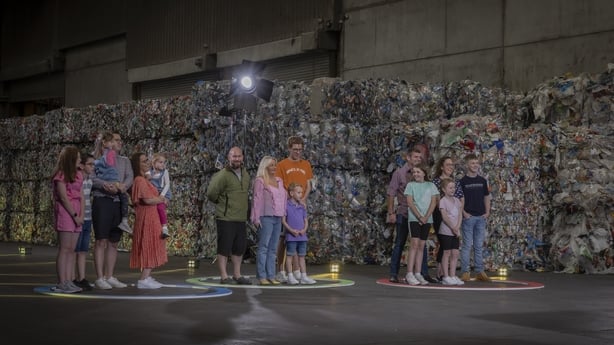 The children are leading the environmental charge in this household, particularly eldest daughter Abbey, who's keen for the family to get their waste management sorted.
Finally the Ryans from Portarlington, Co. Laois is led by dad Dave who is conscious of climate change and has made changes, but he has so far failed to persuade other members of the family to join him in reducing their carbon footprint. Dave's gone veggie before and is ready to do so again. But mum Naomi eats meat twice a day and will find the pledge to swap meat for plants and vegetables very tough.
A panel of experts in the areas of food, waste, water and energy will set the families a series of challenges: replacing red meat with plant protein, reducing plastic waste, using washing lines instead of tumble-dryers and making fewer car journeys each week.
Our experts for this series are Food expert Dr Aifric O'Sullivan, water expert Prof. Fiona Regan, energy expert Dr. Paul Deane and waste expert Dr. Brian Kelleher.
The show will be an all-access glimpse into the lives of these families as their water, waste, energy and food consumption will be monitored in front of the entire country. Producers will monitor their usage by using remote cameras, water meters and smart plugs. They'll even go through their bins in the laboratory.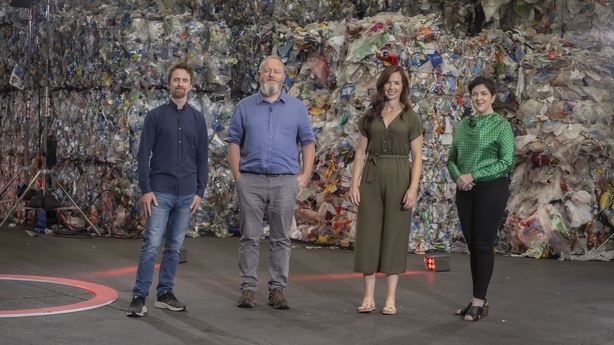 This series will continue to push boundaries by asking viewers to get directly involved with the challenge. The Irish public is invited to pledge to make the same changes as the competing families.
Viewers can make pledges at www.rte.ie/whatplanetareyouon from which experts will calculate the impact on the level of greenhouse gas emissions in Ireland.
This year's series comes from a special studio located at the Panda recycling centre in Dublin, Ireland's largest such facility. On three consecutive nights, the competing families will face a panel of experts and discover how much they've contributed to the saving of the planet.
At the same time, viewers will be given updates on the greenhouse gas savings the public pledges are making.
As well as presenting in studio, Maia Dunphy will visit people around the country who have been affected by coastal erosion and inland flooding, and those who are volunteering in the fight against climate change.
Want to get involved in the challenge? Visit www.rte.ie/whatplanetareyouon for more information and tips from the experts.
What Planet Are You On? is produced by Vision Independent Productions for RTÉ and is made with the support of Science Foundation Ireland.
Watch the brand-new series of What Planet Are You On? with presenter Maia Dunphy on RTÉ One this Tuesday to Thursday at 7pm.