Maïa Dunphy is, by her own admission, an "advocate for common sense", which makes her an ideal presenter for one of the most ambitious shows on RTÉ when it comes to climate change.
The broadcaster is returning for the third season of What Planet Are You On?, which kicks off tonight, bringing with her her positivity and no-nonsense take on sustainability, lifestyle switches and the potential power of just one person who makes a change.
Three series in, Dunphy has moved with the shifting tides of climate change science, with each iteration of the show exploring another entry point into what can seem like a monumental issue to tackle. Her take, however, is that there's always more ground to cover.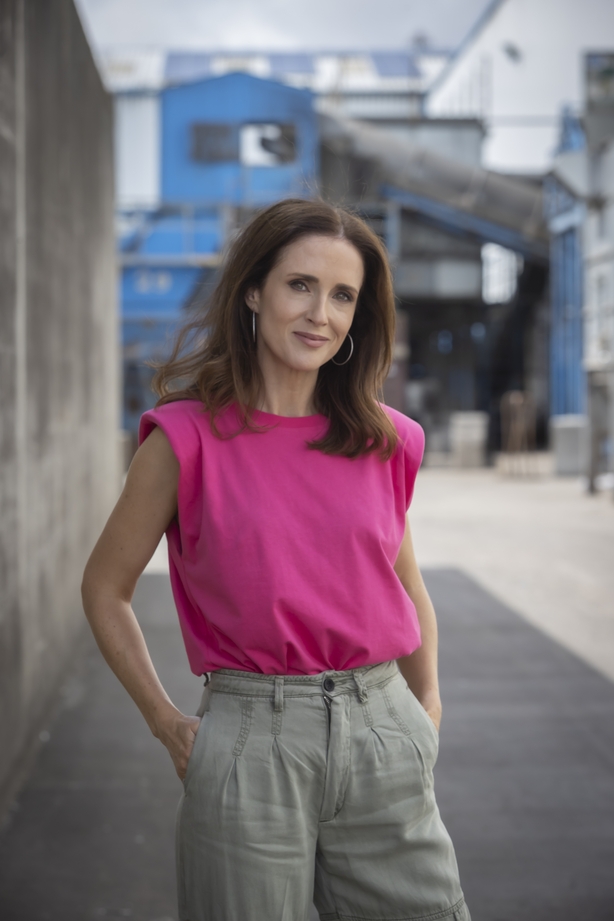 "The thing about any discussion around climate change [and] sustainability is that when we know more, we do better", she tells RTÉ Lifestyle.
"A lot of people who would be climate change deniers will use the fact that advice changes to almost try and disprove it. And it's the opposite. It's changing all the time, and what we do and how we react changes all the time."
This year, three families from around the country are pledging to reduce their carbon footprints by making small changes to the way they live. The family that reduces its greenhouse gas emissions most will win €5,000.
As well as this, she says, "we have tried to bring it more into people's homes because a lot of people said, we love the show, and they take one or two tips from it, but they would love ways to kind of apply more to their own lives".
Viewers will be invited to find a pledge they think they'll be able to manage, whether it's to reduce the amount of water they use or limit the amount of plastic brought into the home. "I'm a big advocate for common sense. I'm aware that some people are not able to do these things. So it's about finding changes you can make that are manageable. I think everything has to be manageable for people."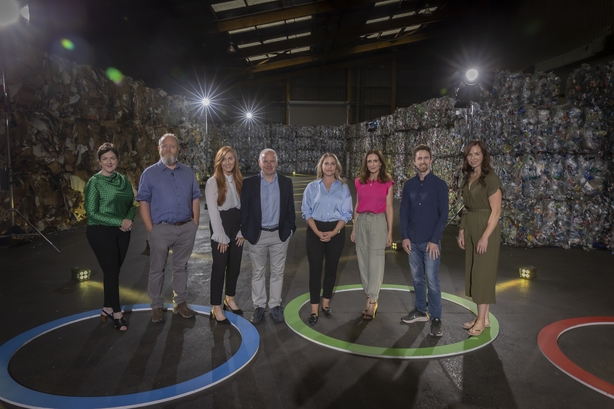 Dunphy notes that making certain changes can be especially difficult depending on each families circumstances, so it's more about doing what you can and what's feasible. She notes that as she lives near Dublin City centre, she doesn't use a car, which naturally lowers her carbon footprint.
"I can be a smug non-driver because I've got the Dart on my doorstep and six bus stops 10 yards away", she says. "But I understand for a family who are in rural Ireland, who might have a school 10 kilometres away or work further away, again, that's not possible for them."
Dunphy adds that on the second and third night of the show, viewers will be updated on how much greenhouse gas emissions have been stopped thanks to their pledges. "Especially for kids, it's really tangible, it's really measurable", she says.
Empowering viewers to make these changes and see the value in them is clearly her focus for the show this year. "I would really like people to recognise the power we have as individuals", she says.
"I think there's still a lot of fatigue and overwhelm around this issue and as we see targets being missed and deadlines approaching and going, there's a bit of, 'what is the point cycling to work in the rain and getting wet and trying to eat less meat when I've just read there's another coal-powered factory opening somewhere in the world every other week?' There's a disconnect between these things and our behaviour.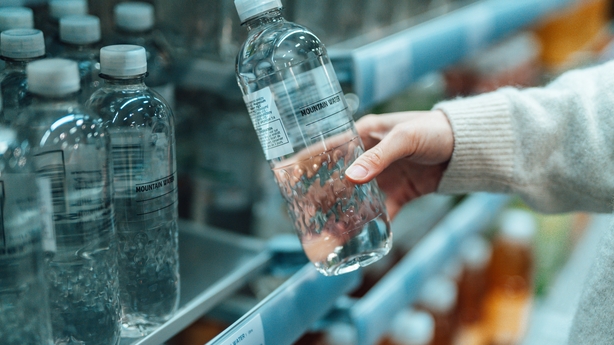 "What do you think that factory is making? It's probably making maybe car parts or mobile phones or fast fashion."
As the presenter of a groundbreaking show, Dunphy has unsurprisingly picked up a few tweaks and lessons herself, but she asserts that they're manageable changes. "I'm not a vegan, I'm not even a vegetarian, but I have drastically reduced my red meat intake and I now probably only eat meat maybe twice a month, and I find that to be a manageable thing. And I buy very good quality meat the two times I do eat it", she says.
She notes how simple actions that we do without thinking about them can cause our greenhouse gas emissions to rise.
"People forget that the water coming into your home has generated so many emissions because it has to be treated for you. It's not just about the water. If you went past your loo with a bit of paper, you flush it just to get rid of a bit of paper, you probably wasted maybe seven litres of water that was treated to come into your home."
With the cost-of-living already making this winter a particularly challenging one for many of us, and brutal for the most vulnerable among us, Dunphy notes that many sustainable changes can end up saving you money.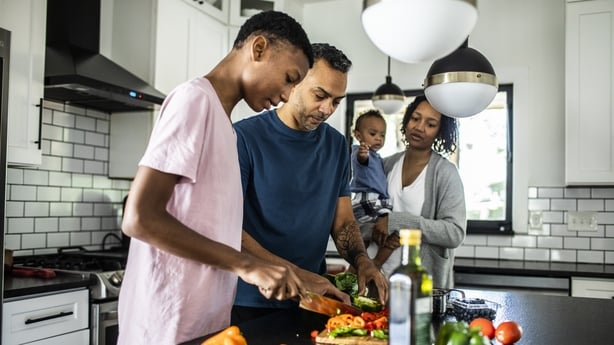 "Three years ago, we were focusing on climate change, there wasn't much mention of money, and now this year, people are getting in touch already, saying, just tell me how I can save money", she says.
"There are people who don't use a dishwasher and they wash up in the sink thinking they're saving more energy. Actually, a full dishwasher is much more efficient for washing dishes than doing them by hand in the sink."
Worried you're charging your phone too much? The emissions from charging devices is "minimal", Dunphy says, and notes that anything that generates heat will cost you the most.
With talk of putting on extra layers of clothing before cranking up the heat, Dunphy says there's a point to it: "We had got very used to in the middle of January coming home and sitting on the sofa in our t-shirt and trousers like it was summertime, which we never did as kids.
"Of course, somebody might be vulnerable or unwell or an elderly person might need to live in a warmer environment and we have to protect those people."
As for the families we're soon to see on our screens, Dunphy has nothing but praise for them: "They're so brave to let people in. We film 24/7 in their homes. There's even cameras in their showers!
"They're making the mistakes that we don't have to."
Watch the brand-new series of What Planet Are You On? with presenter Maia Dunphy on RTÉ One this Tuesday to Thursday at 7pm.