Mrs Hinch brought the meditative joys of cleaning to Instagram, mammies around the world keep Facebook flooded with their tips and now TikTok has started its own fixation on cleaning and organising.
"Cleantok", which has no less than 14 billion views on the social media platform, has swept the site as users share their hacks for organising presses, tidying their kitchens and getting tough stains out of clothes – all presented in sleekly edited videos and bright filters.
One woman's cleaning hack has gone viral, as the professional cleaner shared her homemade 5-ingredient all purpose cleaning spray mix using items we probably all have at home. The video already has 47,000 likes and hundreds of comments from people sharing their own versions.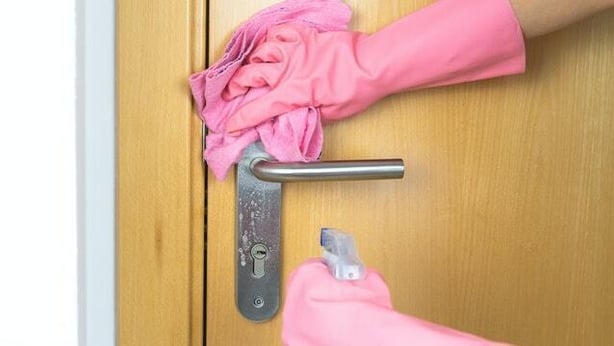 Liesl Elizabeth, a cleaner from Western Australia, shared her recipe on her account – @cleanfreak_cleaningco – saying it can be used for everything from floors and counters to bathrooms and kitchens.
She starts by mixing one cup of water with one cup of white vinegar. Vinegar, she says, "contains acetic acid which makes a powerful disinfectant and kills bacteria".
To this she adds one tablespoon of dishwasher liquid and three drops of clove oil. "Clove oil kills mould spores. Ideal for bathrooms!" she writes.
To get rid of the smell of vinegar, she adds 10 drops of "your favourite essential oil". "I use one with orange to pair nicely with the clove, and lavender because I like the smell."
Give it a good mix and then decant into a spray bottle. "Use this for everything", she writes. "You'll never go back to commercial cleaners again."