It's never been easier to live your life predominantly online. From sharing outfit updates on Instagram, to documenting your day on TikTok, to relying on the same platforms for life planning, friendships and downtime.
In the right doses, social media can be liberating, enriching and fun – but how do you roll it back if you feel it's starting to dominate your life, instead of add to it?
That's the question at the core of The Disconnect, a new coming-of-age documentary about our relationships with our screens, from the award-winning team behind RTÉ Player Original I'm Fine.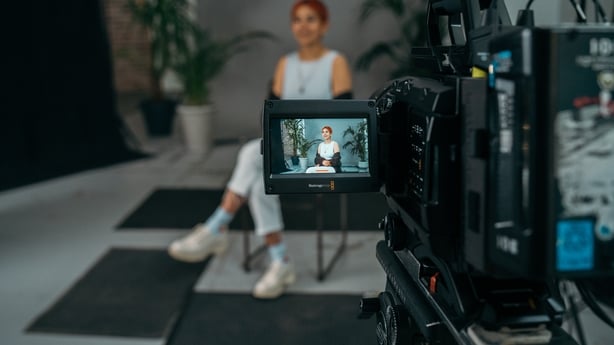 Spanning three episodes and featuring five young people who open up about their relationships with social media, the show explores what it means to live your life when social media is at the centre of connection and communication? Aged between 19 and 23, they have most likely not spent much time on earth without phones and the Internet being key factors.
The show will delve into everything from the effects of endless scrolling to how the role of social media can paradoxically lead to isolation and social anxiety. It also asks how we can create better and healthier boundaries around our devices.
The stories are varied but similar in many ways. Róisín Carroll, a 19-year-old from Ballina, Co. Mayo, describes how her Mum's Alzheimer's diagnosis led her to reduce her time on social media:
"It can be hard, like, especially because not many other of my friends' parents have Alzheimer's", she says. "So it can be very lonely in that sense. With my Mum anyways it's like a degenerative disease so it's like it's always just getting worse. So, in my mind the more time I spend on social media, the less time I have with Mum".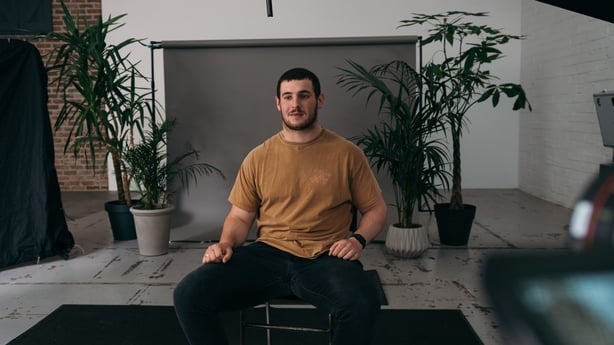 Jerry Cahir, a 22-year-old rugby player from Roscrea, Co. Tipperary, talks about the negative effects of social media, following a serious hamstring injury:
"I probably didn't tell too many people", he says. "For some reason I was ashamed of it. I was like, oh God, my leg is – I'm broken now, like, what do I do? That's where that kind of existential dread comes in and that FOMO.
"I was questioning myself. I was like, what's wrong with me... I would very easily get swallowed up into [social media] a hole looking at it for a couple of hours, especially when you have nowhere to be. I didn't sleep very well...I used to try and stay off the phone a lot but then I remember some nights, I'd be up till like three or four and I'd be spiraling".
For 23-year-old Beth Pereira social media heightened her insecurities about her body image, she says. "I would post photos that wouldn't necessarily be like, a true image of who I am or wouldn't be my authentic self and I started to see patterns.
It was when I was feeling insecure, I would post these, let's say, superficial photos that I felt other people would like. And then I get a little bit of attention on the photo and I'd feel a bit better about myself and then just as quickly as it would build you up it would bring you back down."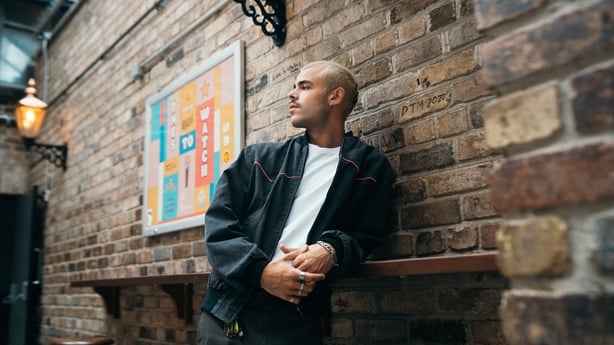 Meanwhile for Matthew Harris, a 22-year-old producer, vocalist and instrumentalist living in Dun Laoghaire in Dublin, social media almost led him to giving up his career in music because of the constant comparison with other musicians.
"You want to post things that make you look like you're doing well, you want to post things that make you look like you're busy and that you have an exciting life and even when you're not doing so well or you're going through a difficult time, that impulse to do that is still there".
Aisha Lawal, a 22-year-old from Kerry now working in fashion, goes into detail about how the expanse of social media led to her putting her accounts on private.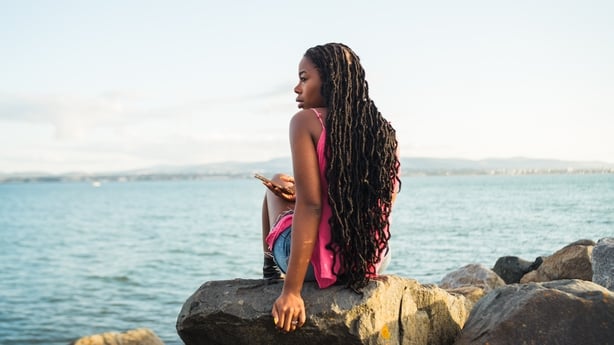 "This lad was messaging me and I kind of made it like really upfront that I wasn't interested and like to please stop messaging. But I didn't block them because I didn't think anything really of it.
So, I went out one night with my friends, we were having a good time, having a couple of drinks and I kind of just posted my location not thinking anything of it, just a picture of me and my friends. And then the person showed up and I kind of knew that like there was no other reason why that person would be where I was and I kind of just knew that it was because I posted my location."
These are just some of the realities of living a life that takes place largely on social media, and in an environment that's consistently changing, the solutions will often shift and change too.
Watch The Disconnect now on RTÉ Player.