If you're a fan of all things spooky and spectacular, you need to get yourself to Co. Meath this October.
Taking place across the festival hubs of Trim and Athboy, and running from Friday 28th to Monday 31st October 2022, Púca is an otherworldly festival that celebrates Ireland as the birthplace of Halloween.  
Minister for Tourism, Culture, Arts, Gaeltacht, Sport and Media Catherine Martin officially launched the festivities this week alongside Director of Product Development in Fáilte Ireland, Orla Carroll, and comedian Emma Doran.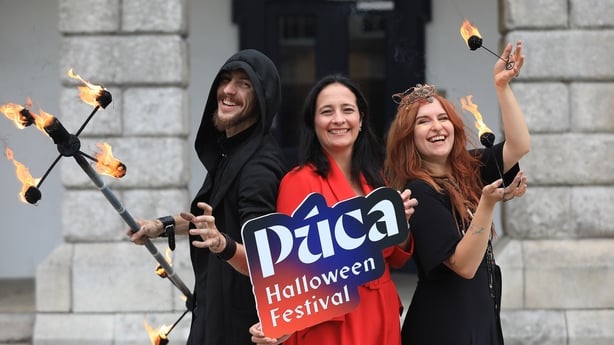 Speaking at the launch, Orla Carroll told RTÉ Lifestyle that its important for the country to reclaim its pagan celebrations:
"What people probably don't know is that Ireland is the home of Halloween. We've all celebrated as kids and we've seen traditions, but this actually tells you where those origins came from. Throughout the festival, we're bringing to light this folklore and stories of old."
"We actually own this time, and people that emigrated from Ireland brought those stories around the world and that's why it spread," she adds. "It started with pagan rituals and celebrating Samhain. This was actually the new year and they lit fires and celebrated, and it's about bringing that to life."
As well as being easy to pronounce for both those at home and abroad, Púca is the ideal name for this fascinating festival as it teaches attendees about the mythological creatures that Irish folklore has on offer.
The four characters at this year's event will be: Púca, a shape-shifting and shadowy spectre; Morrigan, the fiercest of all the Irish goddesses; Boann, the gentle and glowing goddess of poetry, fertility and knowledge; and An Fear Dearg, a frantic and acrobatic character that is sure to entertain the whole family.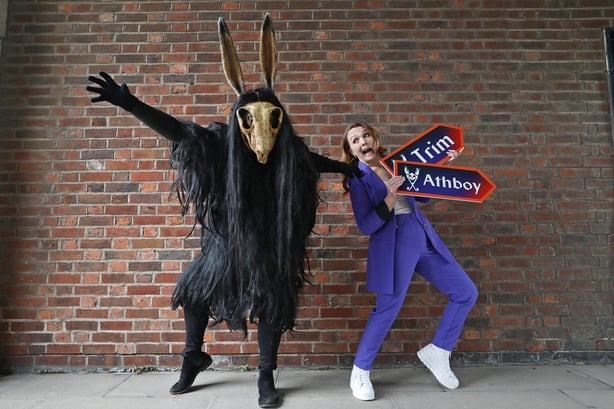 As well as unearthing the celebration of Samhain Púca was devised to encourage more international visitors to visit Ireland during the quieter winter months, and to encourage domestic visitors to explore different regions of Ireland.
Speaking to RTÉ Lifestyle, Minister for Tourism, Sports, Arts, Culture and Media Catherine Martin said that she is excited to celebrate "everything that is Irish" and to have tourists explore Co. Meath:
"From a sustainable tourism point of view, it's driving the tourists - both domestic and international - into our regions. It's good for employment and its good for our communities. That's where our focus is in the department as we develop a new national tourism policy with sustainability at its heart."
The line-up for this year's event includes The Academic, Imelda May, Gavin James, Sharon Shannon, Kíla, Seo Linn, King Kong Company, Block Rockin' Beats, Lisa Hannigan, Jerry Fish Electric Sideshow Cabaret as well as performances from Blindboy, Joanne McNally, Neil Delamere, David O'Doherty, Jason Byrne, Emma Doran and many more.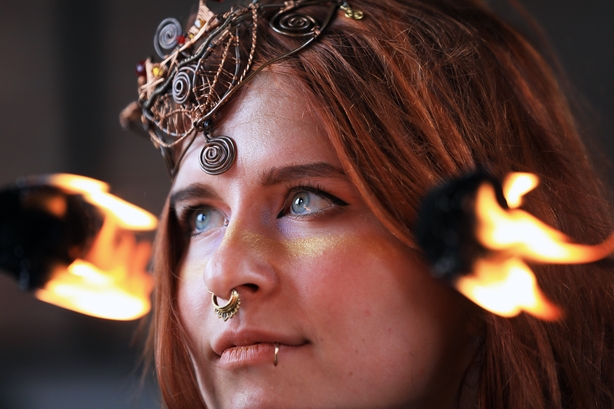 There will be plenty of events to keep the whole family entertained throughout the weekend.
At Trim Castle, the Boann Stage will feature free ticketed events with Sharon Shannon and Seo Linn, while the Morrigan Stage at Trim Castle Hotel will be breathing new life into old stories with their Candlelit Tales.
The Irish language will be celebrated within the festival programme, with the help of a wonderful array of local traditional Irish musicians who will be playing throughout the weekend.
Food lovers will rejoice at the Jack O'Lantern Harvest Market taking place in Trim Castle, and attendees can expect to discover a wonderful showcase of local producers offering up tasty treats and creepy crafts that are sure to satisfy Halloween appetites. 
The festival ceremonies officially commence with the Arrival of the Spirits Samhain Procession on Saturday, 29th October. For more information, visit pucafestival.com.