The countdown to Electric Picnic is well and truly on, and as ticket holders ready themselves for a weekend of music, food, art, and dancing at Stradbally, RTÉ 2FM wanted to fill listeners in on the latest news surrounding drug-testing at the festival.
Filling in for Jennifer Zamparelli, Aifric spoke with Nicki Killeen, Project Manager for Emerging Drug Trends at the HSE's National Social Inclusion Office, about the drug-testing facility taking place at this year's event.
According to Nikki, the HSE has already been running a campaign across festivals this summer to engage with people about substance use, drug trends, and resources.
Electric Picnic will mark the launch of their new pilot programme, which aims to provide real-time information on any dangerous substances that may be in circulation.
"We will have the use of surrender bins in a HSE tent and an on-site lab. The lab will be able to take a deep-dive into the drugs and tell us what is in them," she explains.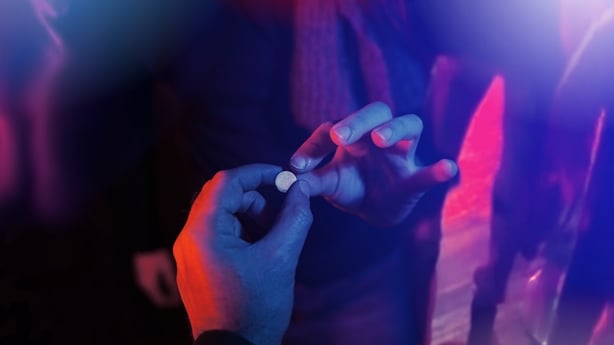 According to Nikki, countries across Europe take different approaches when it comes to programmes of this kind. The 'back of house' approach requires less detailed policy amendments, so it offered the HSE a quick way to implement themselves into the festival setting.
To avoid any kind of confusion, she reminded listeners that although the surrender bins will be available to festival-goers who want to get rid of substances in a way that can help with the HSE's research, amnesty would not be granted at the festival.
"There will be no amnesty from arrest at Electric Picnic, but the surrender bins will be part of a health intervention which will not be part of Garda intervention."
Nikki went on to explain that this type of programme would not be possible without the cooperation of the gardaí, and said that although drug use is illegal in Ireland, they "understand the health benefits" of what the programme is trying to achieve.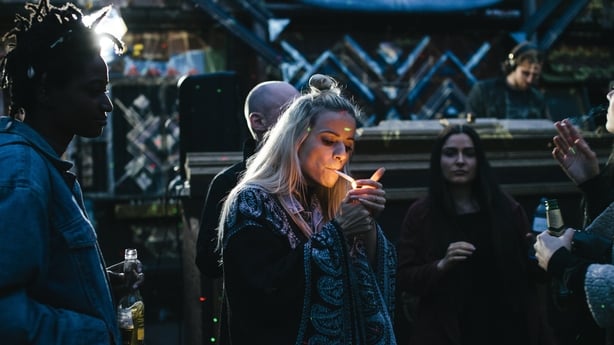 Ultimately, the HSE wants to remind festival-goers that it is always safer not to use drugs as there will always be risk involved as "every person will react differently".
Not only that, but Nikki told listeners that there is no way to know the purity of the substances in your possession, how strong they are, or what "random ingredients" they've been cut with:
"The purity of substances in Europe has increased so what that means is some of the ecstasy tablets or MDMA powder and pills would be two to three times the average adult dose."
"The drug landscape in Ireland has completely changed," she continues. "Previously, we probably would have associated substance use with opioids or cocaine or crack or a very vulnerable population. What we are seeing is that the top type of people who use substances, and the types of drugs that they use and how they get them, has significantly changed."
A recent report released by the HSE and the Health Research Board revealed that cannabis, cocaine and ecstasy were the most commonly used drugs, with an increase in use of ketamine, psychedelics and new psycho-active substances being used by "niche" groups that are "really hidden" because they're not going to the HSE for treatment.
For this reason, Nikki says it's important that she and her team get on the ground at these festivals and reach different groups of people.
The HSE in partnership with @roinnslainte & this Dept has launched plans for the first monitoring programme to analyse drugs in real time at festivals

The pilot programme, part of the 'Safer Nightlife' campaign, will be @Epfestival https://t.co/0vmFqjxAcE #HarmReduction pic.twitter.com/3rvpbIhOf5

— Tourism-Culture-Arts-Gaeltacht-Sport-Media (@DeptCulturelRL) August 18, 2022
For those curious to know more, HSE staff will be available throughout the festival for a chat and to provide education and support. Additionally, they will have water bottles and lip balms available to those who need a break from the heat.
If anyone has any concerns following taking a substance or isn't feeling well during the festival, be sure to get to a nearby medical tent as soon as possible.
"Drug emergencies can manifest in different ways like pains in your legs, and you might think is from dancing, or migraines, so we're encouraging people to learn about the signs, engage with us, and get to the medical tent. In the medical tent, if people want to discard of those substances for us to analyse, that is a possibility at Electric Picnic."
If a worrying result is found within these substances, the team will be using their Drugs.ie Twitter and Facebook accounts, as well as working alongside Electric Picnic, to communicate these results.
To find out more about the programme, listen back to the interview in full at the top of the page.