Dublin's famous "stuffed animal museum" is undergoing the biggest renovation in its 165-year history. Darragh McManus talks to Paolo Viscardi, one of the curators overseeing the work, as they prepare to welcome the public back to the Dead Zoo in August.
The Dead Zoo is a beautiful one-off documentary, narrated by Brendan Gleeson, which follows several months in the life of Dublin's iconic natural history museum in 2020.
The Natural History Museum on Merrion St – to give it the official title – had to undertake major restructuring works, much of which involved moving two colossal whale skeletons, to make this Victorian building fit for modern purposes.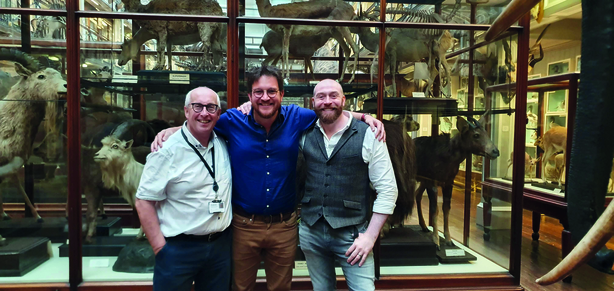 Paolo Viscardi and Nigel Monaghan were the curators steering the ship of the renovation. On the called him, Paolo is "sitting here surrounded by bits of giant deer – there's a specialist coming from Portugal to put them together. So, still a lot of work to be done."
The plan was to reopen the Dead Zoo's ground floor to the public on August 2, but Paolo admits that the upper floor is "unlikely to reopen anytime soon". That's where the most difficult problems emerged, as we see in the documentary, which is at its most dramatic with the months-long job of dismantling and safely removing those massive whale skeletons.
Paolo explains the mechanics of it all: "We took the whales down and moved about 22,000 other objects, then cleared the space to allow the OPW to instal a whole new level beneath the glass ceiling, where the whale was suspended previously. That floor is to allow access to the next phase of the repair work: removing the glass panes so the architects can gain access to the roof space and understand what's going on with it."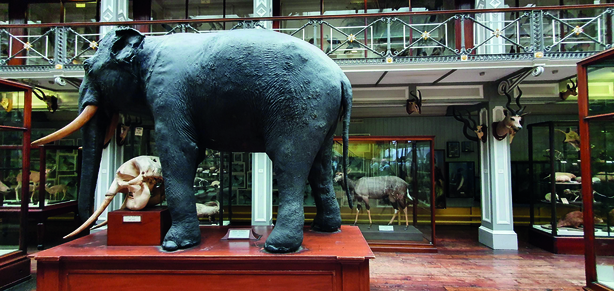 The space, he adds, is "completely inaccessible" at the moment. Paolo goes on, "You can't see what needs to be done. And it was built in 1856; there are no drawings. So it's essential to get up there. You couldn't put in a new roof with modern materials or add extra weight without knowing that this old building can take it."
It has now taken two years to empty the space and build this new floor – "a huge piece of engineering", as Paolo puts it, but now that it's done, it allows access to the roof and building work on the inside. It also stops leaks coming in from outside: "That's fundamental. It's why we needed to fix the roof in the first place. We've had nothing but floods and leaks for years now."
Many will recall the collapse of a staircase in 2007, which closed the museum for a few years, though Paolo explains this was "more of a structural issue than a leak. These are the kind of issues that the structural engineers need to get in and understand. The building hasn't changed significantly since the mid-19th Century."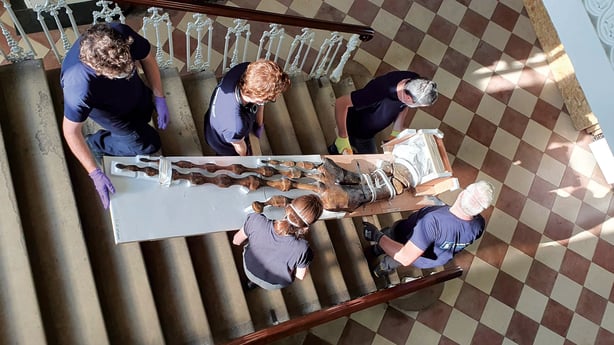 Is this a normal part of the job? Paolo reckons that it depends on the museum. At some, he says, the curators do everything; others have a bigger staff and the curator has a narrower, more management role.
"We don't have a big team here," he adds, "so everyone has to do what needs to be done, otherwise it won't happen. Don't get me wrong, I've been to my fair share of wine and cheese receptions. But the day-to-day job is wearing shorts and tee-shirt, being covered in dust, dirty hands, playing around with a massive giant deer that needs a lot of work to reassemble."
Ah, giant deer: true superstars of the Dead Zoo, even more than the aforementioned whales. For one thing, these enormous antlered animals are now extinct, although interestingly, as Paolo points out, Ireland has a lot of preserved skeletons.
"Yes, a huge collection. Fossil bones, 11-12000 years old, buried for much of that time. Lots of males with those big antlers, but a couple of females too, which are really rare. For us, they're even more exciting than the males, but obviously those are a huge draw for the public – such a great visual spectacle. The one we're working on at the moment has an antler-span of 3½ metres, it's incredible."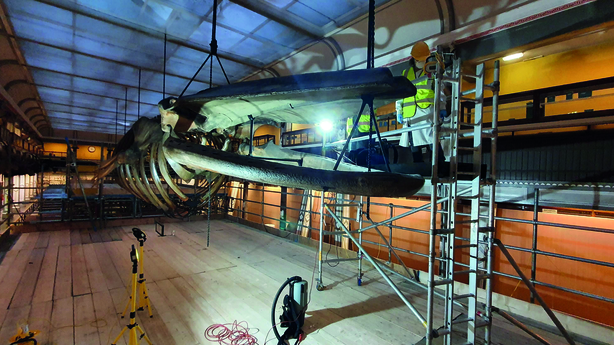 The ground floor, he says, is "packed" with exhibits for the reopening, with around 10,000 objects on display. Everything else, including items moved from the upper floor, is stored in the museum's warehouse, which houses over two million objects in total.
Paolo, an Englishman of Italian extraction, came to the Dead Zoo via a degree in biology and geology, then a PhD in biomechanics in Leeds, which "turned out to be a very useful and valuable knowledge base for the work I do now."
In 2005, while waiting for his PhD to be awarded, Paolo got a job as technical assistant in the Dead Zoo. "I started working and it was fantastic! When I was told I had some corrections to do on my PhD, I just said, 'You know what, I can't be bothered. I'm already doing what I want to do.'"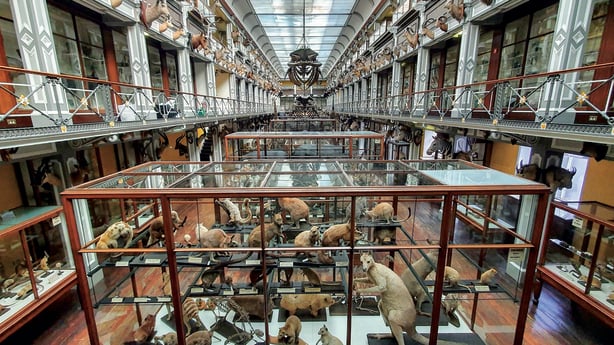 Paolo hasn't looked back: working in Ireland for a few years, including some time at UCD; returned to the UK to work as a curator in Bristol and London; finally back to the Dead Zoo in 2016.
Are there many of these "stuffed animal"-type museums around the world? More than you might think but Paolo says, "Most have modernised to some extent over the last century. Whereas our building hasn't changed and it feels very traditional here. Things are displayed in the same way, which for me is a real virtue.
"We've retained a lot of the historic elements, like the cabinets. There's a certain charm to it and it helps to contextualise when the museum was created. We kind of think of ourselves as a 'museum of a museum.'"