Claire Byrne read a – frankly alarming – statistic on her show: around 85% of men will experience hair loss at some stage in their lives. And while many men will live with varying degrees of denial and acceptance regarding that hair loss, others will choose to do something about it.
Even as the world's finest minds are distracted by pet projects like climate change and disease eradication, men experiencing hair loss are left with two basic options: replace or transplant.
Some people spend time pondering whether such-and-such a celebrity has had a hair transplant or not and the fear of ridicule is probably what drives the majority of people who do get work done on their thinning manes to try to hide the fact.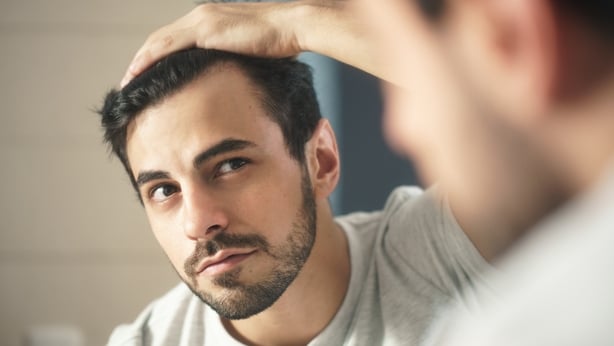 Not so the effervescent Luca De Marzio, owner of Rosa Madre restaurant in Dublin, who joined Claire in studio to talk eagerly about his decision to travel abroad for hair transplant treatment.
"Today is the second day after removing all the scabs, so I feel super fresh."
When did Luca first notice that his hair was thinning? Claire wants to know. It was quite a while ago, he tells her:
"I think it was 10 years ago. Everything started maybe when my first son arrived in the world. I got fat and without hair."
Hello baby, goodbye barnet. Initially, Luca didn't really mind that his hair was thinning because he was so busy with his children and his business, but after five years or so, he got to a place where he had more time to notice it – and to consider doing something about it. But what did his wife think of his plans?
"My wife, she couldn't wait! She ended up paying the flight, you know, for my birthday, because she couldn't stand anymore."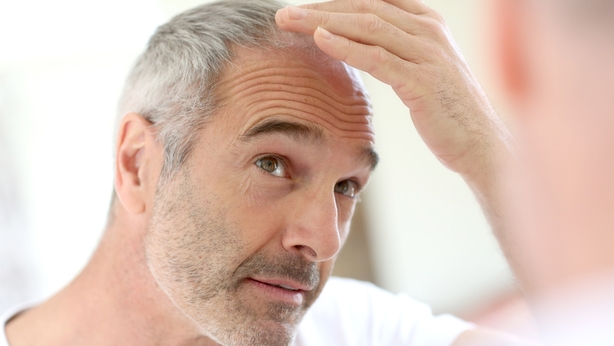 Luca's selected destination was Turkey and, with the kids staying in Italy for the summer, he and his wife were able to go together. And she was all for Luca getting the treatment done:
"My wife, she's always very supportive of me. Sometimes, I'm not so brave, but because of her, you know, I take decisions must faster."
Why Turkey? Luca did a lot of research and came to the conclusion that Istanbul was the place to go for the type of procedure he wanted. But it wasn't a bargain-hunting expedition:
"This clinic that I went to, it wasn't the cheapest one, it was kind of the most expensive, but I like to see the results, you know, I like the hairline that they do over there."
Claire wanted to know how it was that Luca could be so open about having work done when so many men do their level best to hide the fact. The restaurateur understands the impulse, but it's not one that he shares:
"I know there is this problem in the head of many men, but I don't think it will last for any longer, you know, because it is absolutely fine to do it and if you feel that you need it, why not and if it makes you feel better, why not?"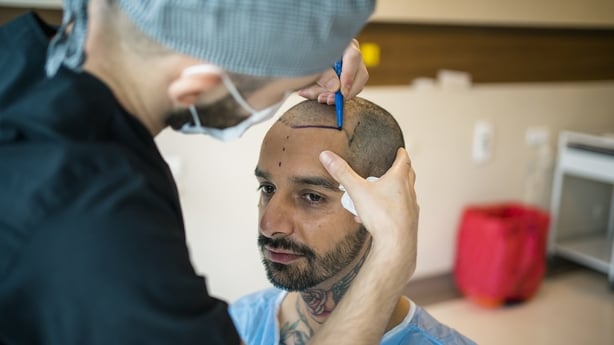 Luca currently has his head shaved (see the pic accompanying this article) to facilitate the transplanted hair bedding in, but he has big plans for his newly-restored tresses:
"They will take around three or four months to fully regrow and then I'm going to have ponytails. It's going to be good – I like transformations."
If Claire has her way, Luca will be back on the show in about six months' time, sporting a proud ponytail that he'll be able to swish into the mic and impress us all. Mark it in your calendar.
You can hear Claire's full conversation with Luca by going here.