Following the death of her husband, Colm, Una O'Hagan published his latest book, something that helped her in her grief and brought her husband and son, Seán, ever closer. Donal O'Donoghue meets her at home.
"In the end Colm decided not to get treatment because he knew what he was going to face."
Long after Una O'Hagan says these words, I only clock their possible meanings. In his recent book, Journey's End, published in the wake of his death last January, Colm Keane, writes once again of the afterlife.
"Colm did not have a fear of death because of the books he had written," says Una of her late husband.
"That's not to say that Colm wanted to go but he made a rational decision that he would live out whatever time he had left doing the things he wanted to do rather than being caught up in the medical system. In those last few weeks Colm said to me: 'I don't want to hang around'. I knew what he meant. He wanted to live a full life for as long as he could. And he did."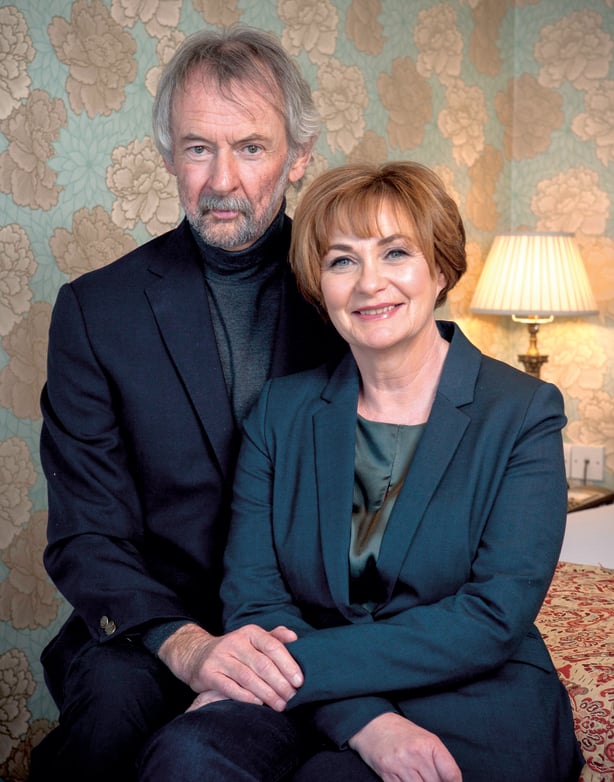 I meet Una O'Hagan, the former RTÉ newscaster, at her home in Ring, County Waterford. It's a short walk to the sea and not far from Colm's hometown of Youghal. Inside, the walls are alive with memories: paintings of Jimi Hendrix and The Beatles, framed period posters of dancehall concerts, train excursions and Perks Fun Fair.
"When Seán was a kid we used to bring him to Perks," says Una of her and Colm's only child who died of cancer in 2007 at the age of 20. "We were just new to the job of bringing up kids. Seán would come up to us and we'd keep handing him money. We were practically bankrupt by the end of the day. Then we figured out to give him a pound so he had to ration his money. That poster of Perks reminds me of Seán."
The house is quiet - the postman come and gone - some five months after Colm Keane's death. Late last year, when his cancer returned, both knew what lay ahead.
"When Colm said he wasn't going to take the medication to prolong his life I knew too that it was the right thing to do. I also felt relieved because Colm could not cope with the alternative, that painful thing of trying desperately to keep someone alive. So in those last few weeks together we did all those lovely, ordinary, mundane things because that's really what life is made up of."
"The last long walk we did was on Youghal beach, near where Colm grew up, a week or so before he died. In fact the first time we met we went for a walk on Youghal beach and now, some 34 years later, we did the same thing."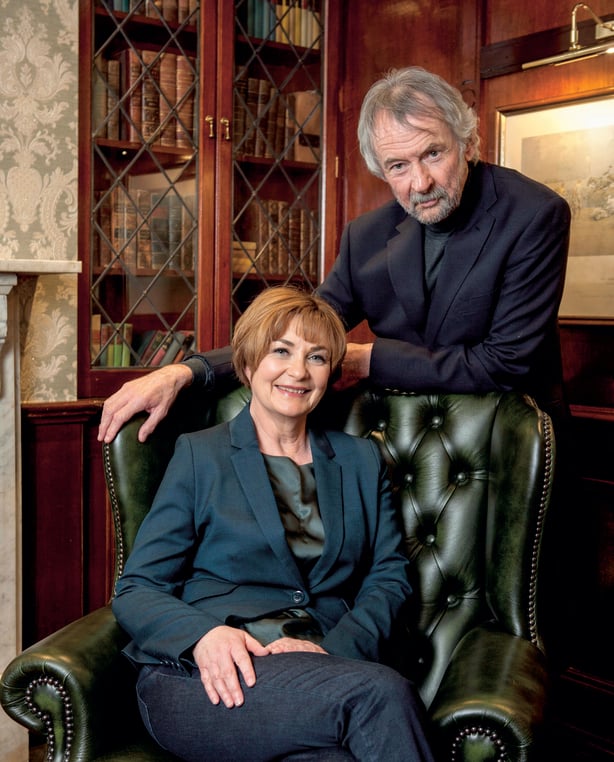 Colm and Una first met in RTÉ in the late '80s. He was working as a radio producer, she was in the newsroom. Following a chat in the canteen, Colm gave her a bell.
"Our first big date was a League of Ireland match, Shamrock Rovers in a Cup semi-final in Milltown and it was lashing rain." Colm was sports mad – following Bray Wanderers FC, when he lived in the town, and a lifelong fan of Cork City (or Cork Hibs as he knew them). Una shared Colm's love of sport, especially football. They also both loved music, travel, history and when Seán came along, they three were inseparable.
"Now I look at couples who sit there and don't speak to each other," says Una. "That was never the case with myself and Colm."
She still talks to Colm ("I ask him what he thinks of certain things") and on the summer solstice scattered some of his ashes on Youghal beach while the rest were buried with Seán.
"Publishing the book was a great therapy but people's reactions to it was also uplifting," she says. "People found it so comforting. It deals with something that many of us don't want to talk about but Colm's work led him to believe that death is not to be feared.
"And on the night Colm died I came back here on my own. I put on a music CD just to stop the deafening silence. It was The Freewheeling Bob Dylan and Blowing in the Wind. 'How many roads must a man walk down before you call him a man?' Listening to that first line I thought Colm too had walked down so many roads, he too had done the hard work."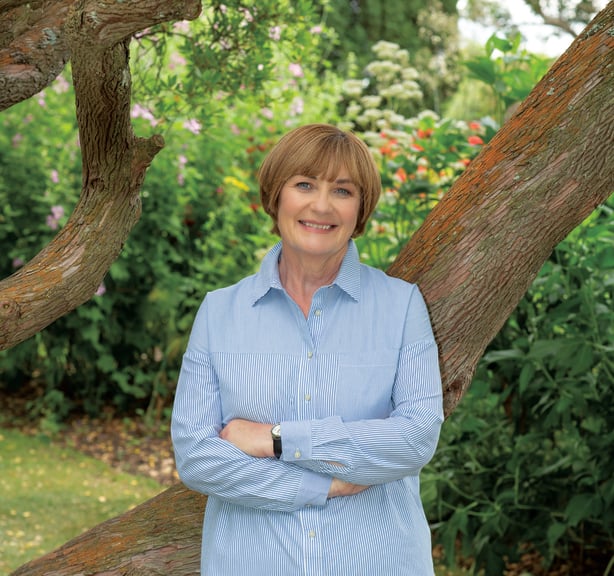 Colm Keane's faith was something his wife also shared. "Even when Seán died we both believed that we would meet him again. A lot of people would say to me now 'I'm sure that Colm and Seán are together now' and I believe they are. I don't see them with wings floating around on clouds.
"Colm defined heaven as not being a physical place. It's a post-death state of supreme happiness where all our hopes and wishes are fulfilled. So I think Seán and Colm are together in some way and if you're talking intense happiness I'm sure that they are talking about football! We are not that far behind the people we have loved who have gone before us. We are closer to them than we think."
Following Seán's diagnosis with cancer, Colm and Una devoted their lives to their child, before he died near midnight on Christmas Day 2007. "Any parent would have done that so I don't think that there was anything special in us doing it," says Una now. "I still talk to Seán, and Colm's death has also brought him back even more."
"Was it Elizabeth Kubler-Ross who defined the five stages of grief: denial, anger, bargaining, depression and acceptance? People think that when you lose somebody you go through those stages in a particular order. But I sometimes have them all at the same time. It took time to accept the loss and I believe that time is the only thing that works because as Colm used to say you forget the bad memories and the good memories come to the forefront."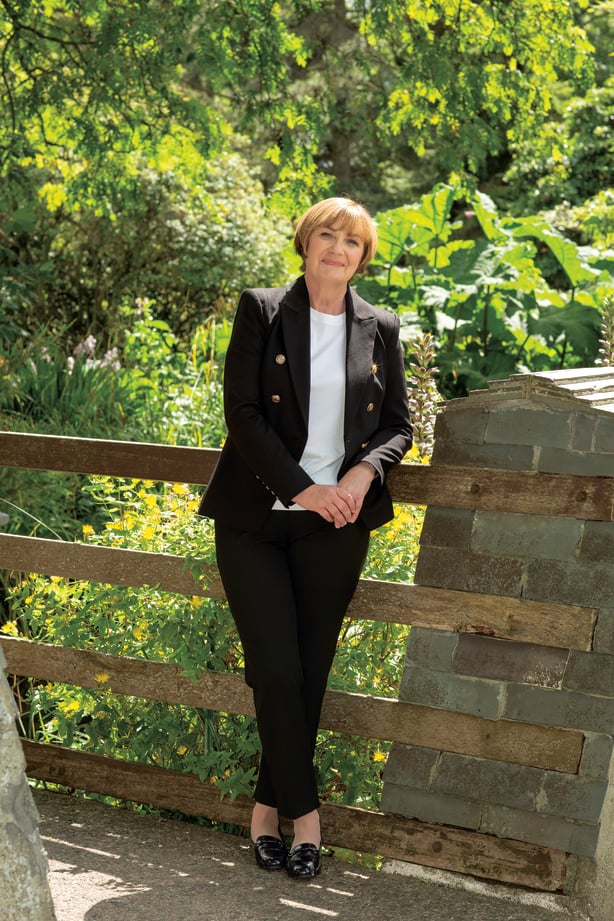 At Seán's funeral, after the crowd had melted away, Colm and Una faced each other across the emptiness. In that moment, with two possible paths facing them, Una took her husband's hand.
"It seemed like the wrong thing to do to walk away," says Una. "I just remember putting my hand in Colm's and the two of us held each other up. We were very lucky to stay together and I don't know why we did. Maybe we were both just very stubborn. Maybe Seán had something to do with it."
"Colm and I were alike in some ways but also not alike in other ways. I helped to pull him through then especially in the wake of Seán's death, to keep going. I think I gave Colm the knowledge that we could get through this together, that the simple thing of going on was in itself a victory."
In the weeks before his own death, the ever-practical Colm Keane ensured all his earthly affairs were in order. "He knew he was going to meet Seán and inevitably I would be following along," says Una. "Colm was very clear-sighted in those last few weeks. One of the last things he said was that I had to publish Journey's End.
"He insisted on it and I think that was also quite clever of him because he knew that I would be quite busy working on the book, something that helped in the months following Colm's death. But then there was nobody like Colm for being a producer, always three or four steps ahead of me. One night I was at the computer, working on the book, feeling low, but then I smiled because I thought 'Colm knew exactly what he was doing with this book'."
Journey's End, published posthumously last April by his own press, Capel Island, was Colm Keane's 30th book. The subtitle, The Truth About Life After Death, is a bold statement. But, as ever, Keane stacks his argument with learning, referencing Thomas Aquinas, Saint Augustine, Pope Gregory and even Quantum Mechanics.
The text is also punctuated with dozens of interviews with people describing their 'near death' experiences. It's not Keane's first book on the subject, having previously published Going Home, The Distant Shore and We'll Meet Again, but it seems like an appropriate coda. Except it isn't as there is another unfinished book in the works, a memoir about an infamous Irish cleric, which O'Hagan plans to publish next year, Colm still pulling the strings.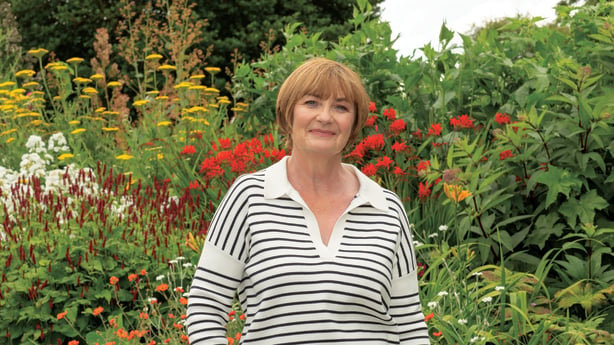 And life goes on. O'Hagan recently celebrated her 60th with her family and as a birthday treat for herself, is getting her garden designed. There are also thoughts of taking a short break, maybe a trip to their favourite place, the island of Orkney off the coast of Scotland. "We spent a week there one time and it was fabulous."
Asked about her abiding memory of Colm, she points at a figurine on a nearby shelf. It's of a windswept man sporting a cap and red and white scarf. "We bought that in the football museum in Manchester. It always reminds me of standing in a League of Ireland ground with the wind blowing in the freezing cold. There is an absolute determination in that figure to stick it out to the bitter end and that too was Colm. I smile every time I look at that figure now."
In his last hours at Waterford hospice Una was ever by her husband's side. "I was holding Colm's hand and talking to him all the time. I told him that I loved him. I told him that he was a great dad. And I told him that he had left a wonderful legacy behind."
And on that January morning when I heard that Colm Keane had died, another image flooded back. It was Munster Final Day in Thurles some years back, June sunshine and melting ice cream cones. Outside Semple Stadium I bumped into Colm and Una, like two teenagers giddy with excitement ahead of the match. "That was one of those golden days," Una says now. And it is the picture I carry, a couple together forever, lit up in each other's company, through good times and bad, to journey's end.
Journey's End: The Truth About Life After Death by Colm Keane is published by Capel Island.