What goes into finding the perfect paint for a room? From light-reflecting neutrals to vivid, summery hues, finding the right shade for your home can be a bit of a journey.
Kate Gaynor, the managing director of Carlow Paint Hub, joined Today with Claire Byrne to share her home hacks and tips for sprucing up your home with vibrant paints.
When planning a revamp at home, Gaynor suggests starting with the room rather than the paint. "I would start with the atmosphere you want to create in that room, what kind of vibe. If you want it to be a zen-feeling room, if it's a home office you don't want it to be too exciting", she says.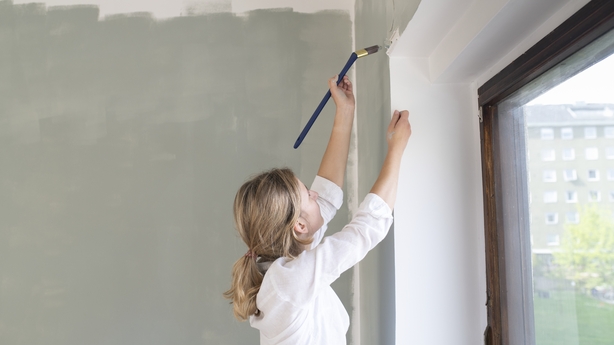 Next, plan around what you're keeping in the room itself. "Paint is relatively cheap compared to other components, your curtains, your sofa. Plan around what's staying.
"The time of day which you use the room is a lovely one to look at. If it's your bedroom, you're going to be largely in that room early morning, late evenings so you're going to be looking at that colour in artificial light, which can really change the look of the colour."
She suggests bringing your sample sheet into the room while those lights are on to see how it will look.
Figuring out how to get the most accurate sample swatch can be a struggle in itself, but Gaynor says the best option could be sticky vinyls – a new form of sample that lets you peel it off and move it around the room.
However, it won't show up how the texture changes with the colour.
Colours come in and out of fashion, be it in clothes, furniture, cars or phones, but it's a lot easier to tweak the colour scheme of your wardrobe than it is to overhaul your sitting room. What are the colours coming down the line?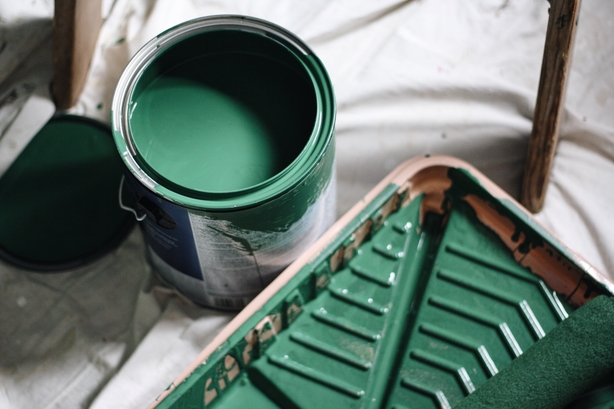 Gaynor says, much like clothing, it's best to avoid trends and pick shades you personally love. "Aside from that, I think what's popular is creating a mindful, zen interior in your home. That can be quite timeless. It would include a bit more greenery in the home, definitely some greens on the wall – greens are very, very in."
After Covid, she says she's seen earthy tones become popular. "I think with Covid, people wanted to relax, their home is a haven."
Painting all surfaces in a room the same shade has continued to be popular, with many designers calling the ceiling "the fifth wall". "White is a highlighting colour and a lot of people now – especially if it's a neutral – bring it up and over.
"Colour-drenching, in very dramatic dark colours, it can be very impactful." She adds that painting cheap furniture the same shade as the walls can create a sleek and elevated look.
To listen back to the full interview, click here.