It's the semi-final of Battle of the Food Trucks 2022 and the stakes have never been higher for our three semi-finalists. Chris, Nathan and Scott are back in their aprons, ready to battle it out for a place in the series final.
In episode four, the chefs were tasked with producing each other's signature dishes, all being prepared in the food truck belonging to another chef. It was a tense affair, as Chris from Spice Genie took on Nathan's karaage chicken burger, watermelon salad and carrot, pineapple and ginger juice. Nathan tried to replicate Mexican street corn just like Scott from Los Chicanos made in the first episode of the series, while Scott had to produce an identical chicken tikka, pulao rice, okra fries and naan bread the exact same as Chris from Spice Genie's signature dish.
Much to the delight of the chefs, nobody was eliminated after the judges' taste test, meaning all three are back to cook for the semi-final episode. Add to that, Chris from Spice Genie has a special advantage on his side as he managed to wow the judges the most in episode four.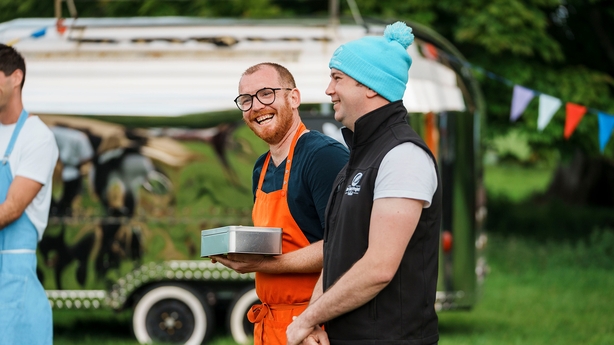 In episode 5, the chefs are challenged with incorporating a mystery ingredient into their dish, naturally called the Mystery Box Challenge. The chefs will be matched with either a lotus root, tempeh or a custard apple, and must use their item in any way they see fit to help enhance their dish. The main aim is to impress the judges with creativity and above all else, delicious results. Of course, Chris' special advantage will come into play, as he can swap his mystery food item if he so wishes. But will he steal another chef's food or stick with his random choice?
The chefs are not alone, as three previously-eliminated food truck chefs will return to give a helping hand. Louise, Caomhán and Richie are back in the semicircle of trucks to aid their former fellow competitors in reaching the final. Louise will be teaming up with Chris, Nathan gets Caomhán by his side and Scott will join forces with Richie to help turn his mystery item into a delectable delight.
As ever, the judges want perfection. Given that the chefs have some helping hands for this challenge, there's no excuse for any slip-ups or unfulfilled promises. The helpers will be on peeling, chopping and calming duties, while the judges watch their every move, looking out for innovation with the mystery items of lotus root, tempeh and custard apple. Although they disagree over which item is more challenging (Chris reckons it's the lotus fruit, while Gráinne says she'd struggle with the custard apple), it's the final product that matters.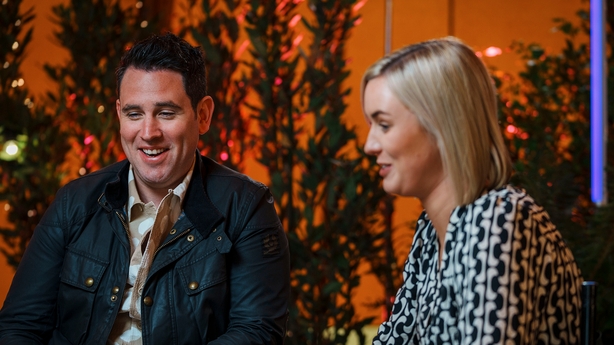 The pressure's on (even more so than before) now that it's the semi-final week on Battle of the Food Trucks. The added help of an extra chef per truck is welcome news, as the three remaining competitors need to up their game if they want to progress to the final. On the menu, we're promised a saffron-infused panna cotta with a custard apple compote served with a crispy sablé biscuit; deep-fried tempeh tacos with salsa macha and jalapeño cream with Mexican mole amarillo and topped with mushrooms; and barbecued beef canapés with lotus root crisps. But who's cooking what? Which will be the tastiest? And most importantly, who's going through to the final? You'll have to watch to find out.
7UP Free are proud partners of the Battle of the Food Trucks, inspiring the country with many delicious dishes from incredibly talented chefs - exclusively on RTÉ Player. The ingredients to many a great moment are simply good friends and good food; made all the tastier with a 7UP Free.
Join James Patrice as things heat up in the battle to crown Ireland's best food truck. Watch it here now on RTÉ Player.