Deemed by many as the biggest red flag to grace modern media, does Love Island actually do some good for today's youth? Kate Demolder writes.
For just over six weeks now, Love Island (and its corresponding wave of discourse) has dominated the conversation, neatly slotting into a place previously occupied by the COVID-19 pandemic. Not since the heady days of Big Brother has a British-and-Irish-centric reality show generated so much attention, simultaneously portended as the great harbinger of the end of times and the most fascinating hour of the day.
As with most entertainment (lest we forget, this is an entertainment show) the most successful pieces are oft the most controversial, but pair this with a moral-facing crowd recently learned in the power of ethics, and what do you get? Dismay, disgust and a disturbing amount of Ofcom complaints. But all is not dreary.
The conversations that arise each year around Love Island are as useful as they are disparaging, often displaying to the humble viewer toxic relationship strategies we never knew how to decrypt before; gaslighting, coercive control, misogynoir among them. It, too, showcases the power of gentility, often unpacking how sustained respectability reaps dividends.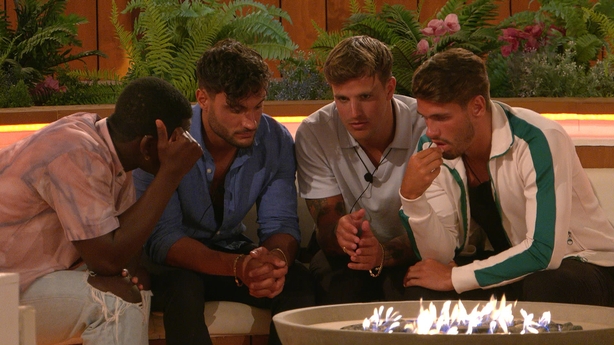 Romance, and our general desire to understand it, has always piqued our interest, so much so that we will even overlook the artificial when we read a book or watch a film. But what can watching 50+ professionally beautiful micro-celebrities act foolishly in a Majorcan villa really do for our psychological wellbeing?
According to social cognitive theory, the drive to watch and re-watch a tired format feeds into our desire to understand love; we learn by watching behaviours and mimicking those that result in successful outcomes––be that scrutinising villains or replicating the good guys. It's a TV producer's dream, the idea that hapless viewers will tune in every week in hopes of bettering their social skills and securing a mate.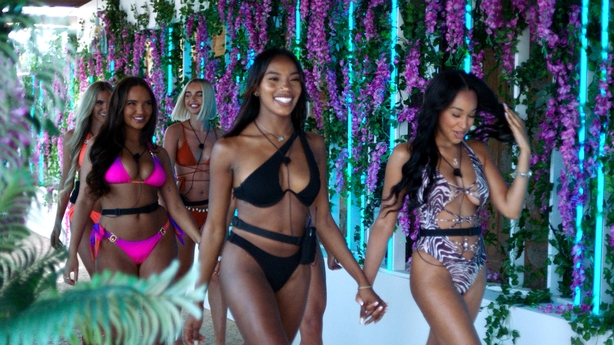 "The main benefit is that you can take a step back and observe the intricate dynamics of relationships from a distance without being emotionally attached," says Louella Alderson, co-founder and relationship expert at So Syncd, a dating app that matches compatible personality types, named "the next big thing in dating" by Forbes.
"It can also provide us with a healthy dose of relatability and context for our own relationship issues. We can see that we're not alone in feeling insecure or going through tough times. We can observe how other couples communicate and resolve conflict, which can give us valuable insights into our own relationships.
"The other huge benefit is it can help us notice toxic behaviours such as gaslighting and manipulation. The toxic side of watching real-life relationships on TV is that it can desensitise us to unhealthy relationship behaviours."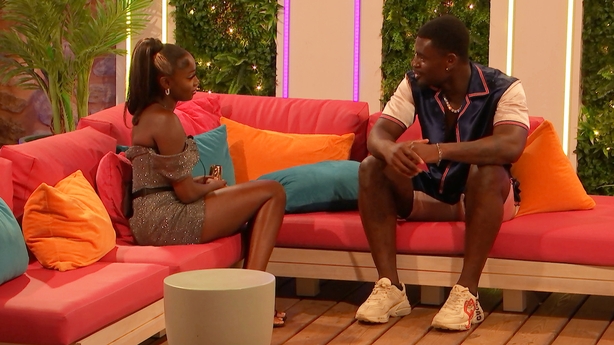 "It is also much easier to watch and judge other people's relationships from the outside than it is to reflect on our own. If we approach it with a critical eye and use it as a way to learn about ourselves and our relationships, then it can be hugely beneficial."
While reality TV has been well-documented as one of the major causes of anxiety in young people (24% aged 18-24 say reality TV makes them worry about their body image, according to YouGov) it appears that the effects on the public of following a reality-based narrative, resplendent with real relationships, doesn't stop there.
Contestants immediately and viscerally react to the choices made on-screen; when 2021 contestant Liam Reardon kissed Lillie Haynes in his ill-fated "relationship test" in Casa Amor, 350,000 tweets were posted within minutes chastising his decision, and later in the season, when contestant Faye Winters kickstarted a shouting match with partner Teddy Soares, a further 427,000 angry tweets were posted.
Many of the people posting about the show (5 million people tuned in for the launch episode in 2022) reside within the young demographic of 16-34, a number of whom are currently navigating the world of dating and therefore using the show to deduce what is right and what is wrong.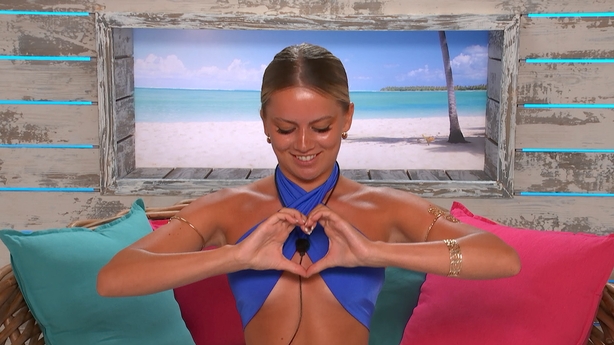 This, in turn, alongside prompts and statements from domestic abuse charities such as Women's Aid is used as a form of relationship education in a mind that hasn't benefitted from one in school.
Despite the show's repeated, and criticised, representation of normative heterosexuality as well as slim and able-bodied contestants, the series acts as a catalyst for discussion amongst young people and opens up spaces, especially online, to challenge dominant constructions of relationships.
It also makes recommendations for education policy and practices around relationship and sex education in schools.
"For learning about human behaviour, reality television is fantastic," says Intimacy Relationship Coach Caroline Chénier. "Watching people make real-time decisions on-screen shapes our mindsets; it all goes into the subconscious mind, and we start doing the same thing, albeit unconsciously. We are very easily-led creatures unless we have critical awareness, of which 99% of the population don't."
"Saying that, we can learn from not being swept away by the decisions and assumptions that those people make, because, we, the viewers, can see as an observer, what they should and shouldn't do––something that is much easier to see from the outside".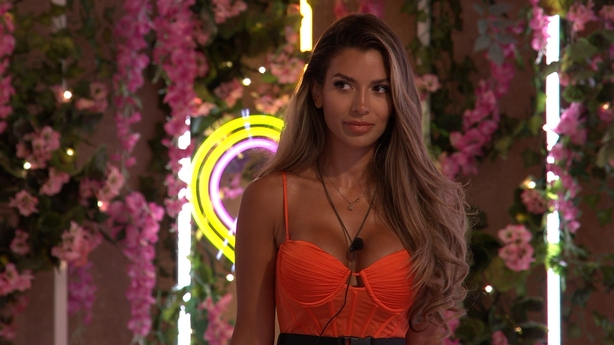 In a 2006 paper The Perception of Distance in the Cultivation Process: A Theoretical Consideration of the Relationship Between Television Content, Processing Experience, and Perceived Distance, media and communications scholar Helena Bilandzic argues that as people watch television, they slowly begin to absorb the ideas, views, and morals presented; she calls television 'the best universal vehicle for passing on views and standards, and one that can also influence people to change their beliefs.' This can be really beneficial for viewers, Alderson continues.
"Peer pressure is a major social force. It can have a powerful influence on people's behaviour, especially when it comes from many angles at once. As we have seen with Love Island, peer pressure has been incredibly influential for the boys during Casa Amor. They put each other under pressure to get with the new girls despite being in strong couples with the original girls."
"It was clear that the boys came back and regretted some of their decisions. Peer pressure can take a toll on people's mental health. Jacques was not an innocent party, but he was influenced by the pack mentality and peer pressure, and when he had to deal with the consequences and the fallout, he quit the show."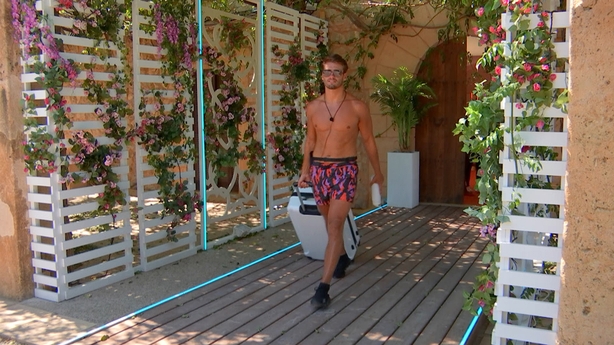 "As social beings, we're naturally wired to care about what others think of us because social connection is one of the most impactful factors that play a role in our survival instinct," Dating Expert and Relationship Coach Liam Barnett echoes.
"Peer pressure is a thing, and it is very influential in each of our lives whether we perceive it consciously or subconsciously. Men have this pressure to act 'manly' when they're surrounded by their fellow lads, while on the other hand, when they're with their partner in an intimate situation, they can finally relax and be freed from the pressure to meet up a high standard of what a man should look like. Love Island shows viewers that that sort of dual interaction is okay."
The influence of reality TV on young people has historically been seen to incite moral panics, and for Love Island, this generally centres around sex and relationships, with media reports of the negative influence of Love Island on young people's self-esteem, body image, and sexual behaviours.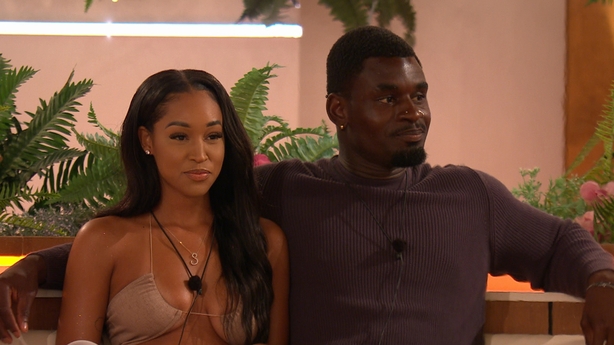 One of the more interesting elements of the show, therefore deeming it the most difficult to watch – is its relatability. It acts as a microcosm of many of the worst elements of dating. For example, the first three contestants to be dumped from the villa this year – Afia Tonkmor, Remi Lambert and Amber Beckford – were all Black, and two women of colour currently in the villa, Danica Taylor and Summer Botwe, have been cast aside a number of times, a fact not lost on fans.
Every series, from Rachel Finni to Samira Mighty to Amber Gill, we watch Black women in particular struggle to navigate a landscape which places their white counterparts on better standing. For this reason and many more, many berate the show for what they see as a casting issue, which is in part true, but it's also entirely symptomatic of dating in a world where white beauty standards are the default.
While a number of scholars seek to dismiss and underestimate the influence of media on a screen-obsessed youth, the reality is that young people actively seek information on relationships and advice on the dating experience to help them navigate and guide their anticipations and beliefs, listing TV, dating partners, parents, friends, and teachers/sex educators as their largest sources.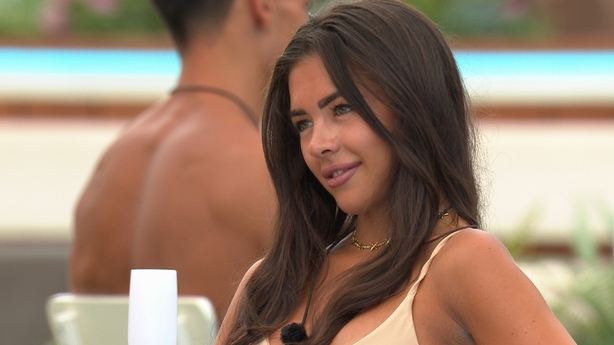 It may seem crude and informal because it has to be, in a world where relationship education is not taught in schools. The influence of social media is also contested; however, for Love Island's viewers, we argue it can be one mechanism through which they can finally discuss dating and relationships.
"In our own relationships, we don't get to see the reaction of our partner to a particular behaviour of ours in real-time," Barnett concludes. "TV shows like this one give us a glimpse of how toxic or healthy behaviour affects a couple and their romance within their relationship. We get to be the ones having that third perspective through which we see real-life consequences of toxic behaviour and the beautiful fruits of a healthy one."
The views expressed here are those of the author and do not represent or reflect the views of RTÉ.